Potential to breakout sooner rather than later in place
Although the market started off initially lower this morning, the bounce off today's low looks a little more impulsive than hoped in order to see follow through to a new low from here as the blue circle wave 5.
Therefore, the alt wave (iv) bottom already in place at last week's low has gained a little more credence, at least as long as price is above today's low. If price does take the near-term setup for higher and last week's low did complete all of blue wave (iv), then 2455 SPX is the next likely target before another consolidation would be seen. Otherwise, 2480 SPX remains the larger target above to complete all of blue wave (v) of circle wave v of 3. Remember, don't stand in the way if price breaks back above Monday's high.
Otherwise, if price fails to take the near-term setup for higher from here and instead breaks back below today's low, it would likely put the circle wave 5 back on track for one more low in wave (iv) before turning back up again.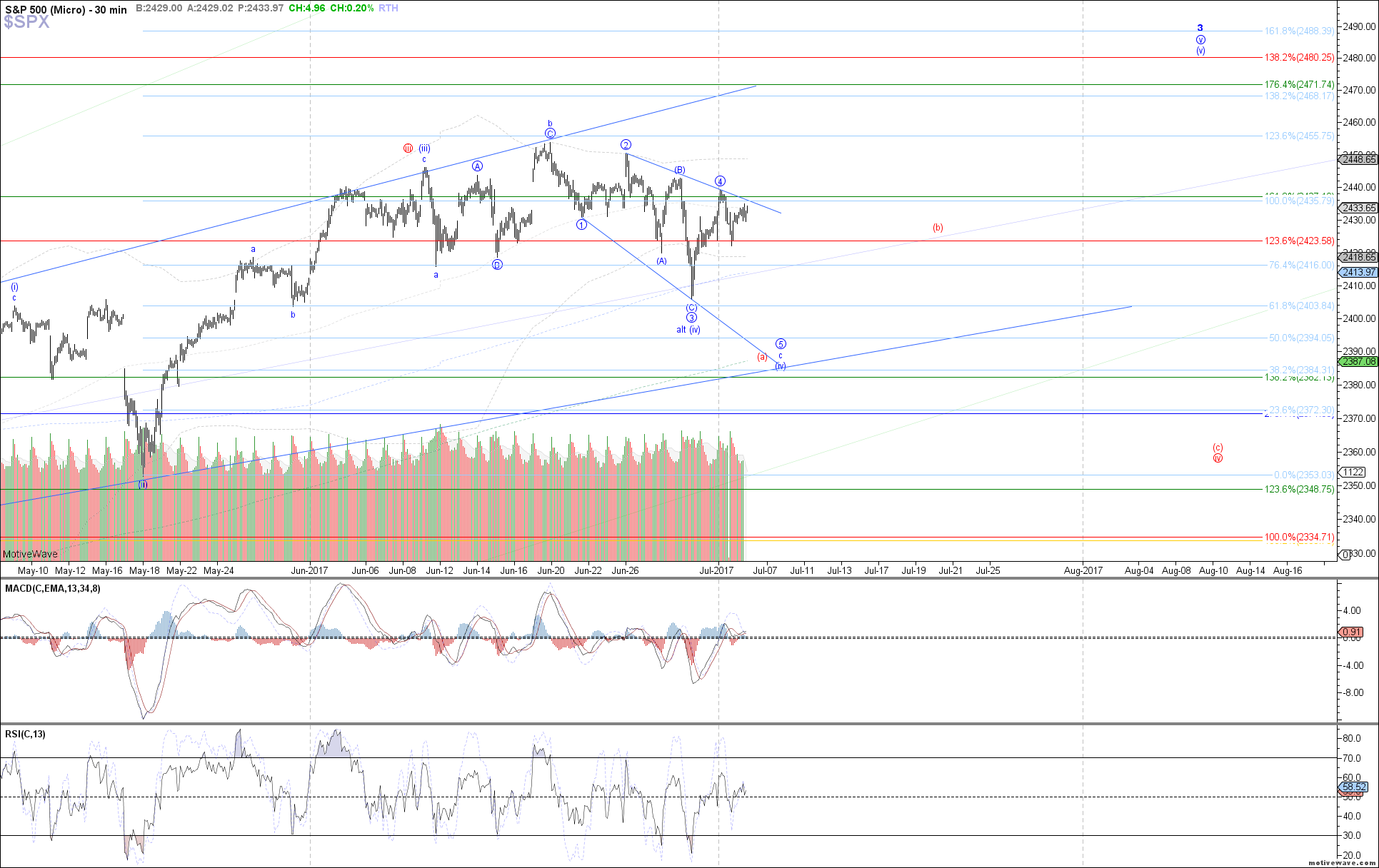 $SPX - Micro - Jul-05 1245 PM (30 min)