One more low still preferred
So far the market has held where it needed to, so my thoughts from this morning remain the same.
As long as price remains below last week's high, then this bounce can still be considered a 4th wave in the ending diagonal count down from the June high, allowing for one more low as circle wave 5 before putting in a bottom as either the blue wave (iv) or red wave (a).
However, if price manages to break above last week's high at 2443 SPX instead, then it makes the circle wave 4 count with one more low expected as circle wave 5 much less likely. Instead, all of blue wave (iv) could be considered complete, with price now in blue wave (v) heading to the next fib target above at 2480 SPX.
My preference is that we see at least one more push lower as the circle wave 5 before making a new all-time high, but don't fight it if we start to breakout again more immediately.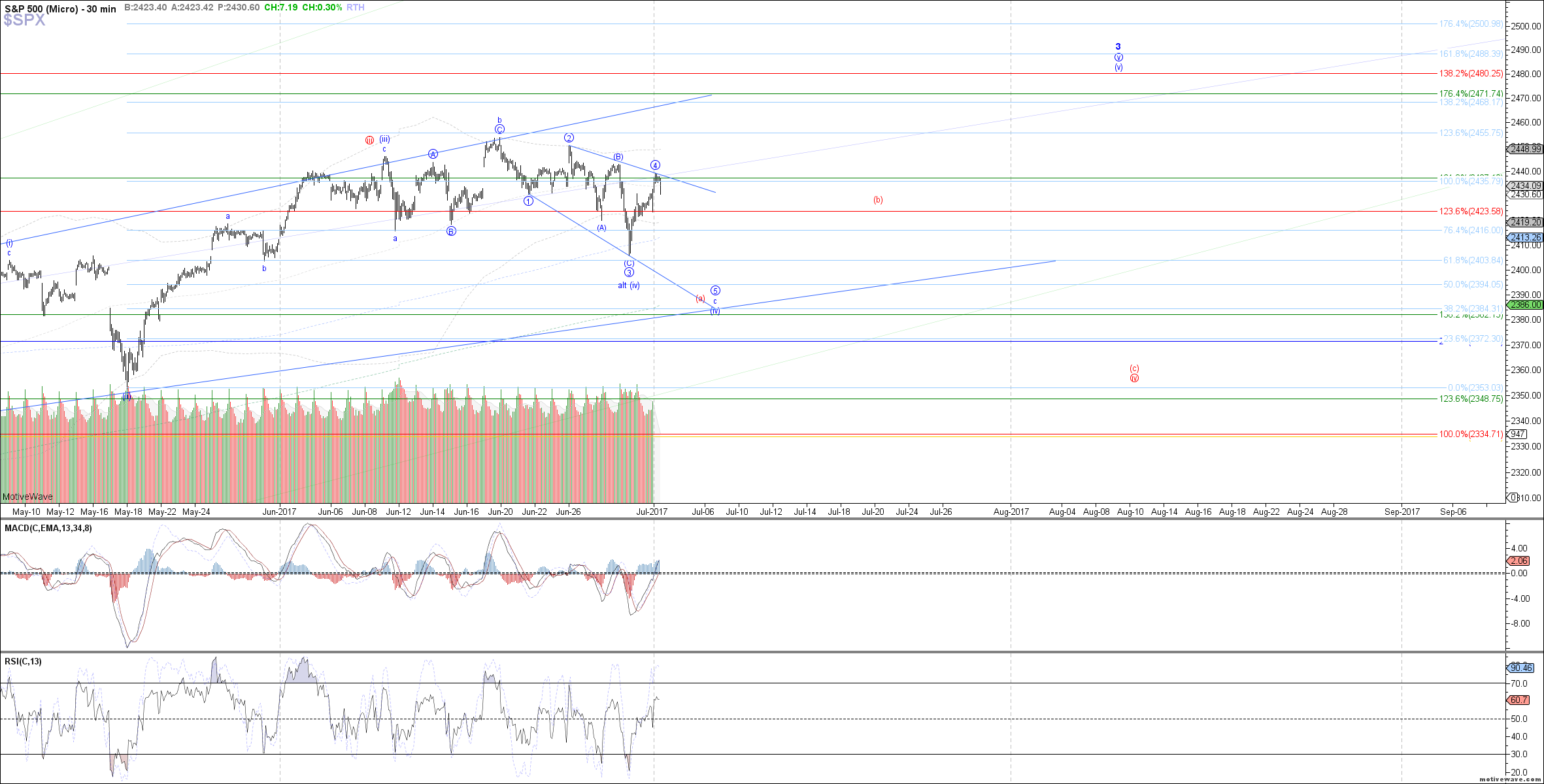 $SPX - Micro - Jul-03 0915 AM (30 min)