One more low still on the table
Despite the extension higher that we saw this morning, a move that was recognized early on and warned about via email alert, the important 2355.75 ES resistance cited held, and price has since turned back down again.
Therefore, as long as we are below today's high, then one more low as wave 5 of c will continue to be expected, still targeting ~2325 ES. Otherwise, if price cannot follow through lower from here in wave 5 of c, and instead turns back up above today's high, it would be a strong statement that wave (a) of iv on the daily SPX chart has completed, and price is beginning the next corrective bounce as wave (b) of iv.
As already noted a few times, there is reason to expect that the (b)-wave of iv can make a new swing high, since our wave iii of 3 came slightly shy of the ideal fib target at 2423.50 SPX. However, it is not required that the (b)-wave make a new high, so we will adjust expectations along the way as the pattern unfolds and we get more clues.
ES M7 - Micro - Mar-23 1312 PM (30 min)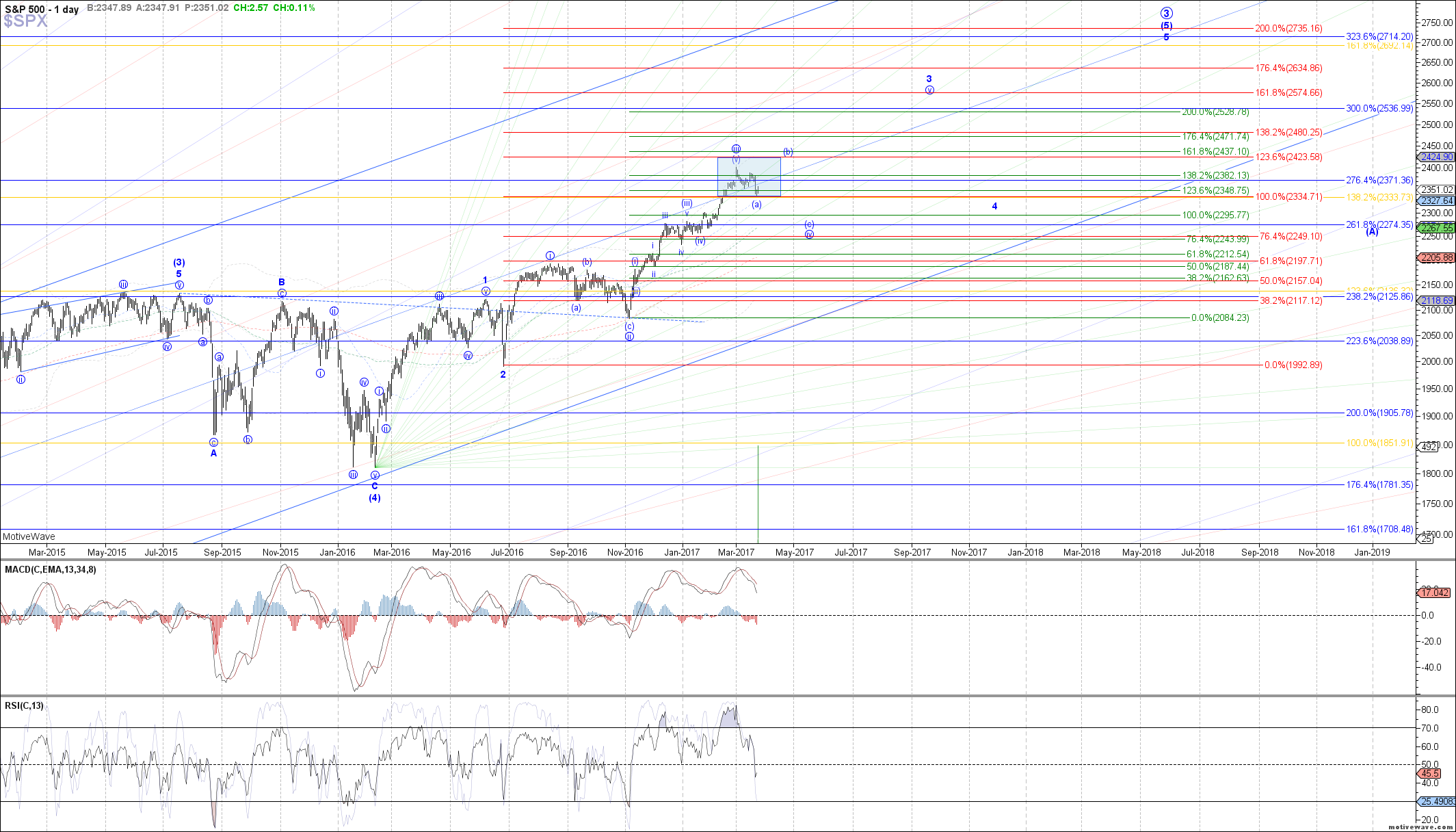 $SPX - Primary Analysis - Mar-23 1312 PM (1 day)