The market traded higher today, achieving most of the gains after hours again when Trump tweeted that tariffs would be delayed. With the move higher today, we now have enough waves within the substructure to consider the recent extension off Tuesday's low as complete.
However, a break below today's low at 3000.75 is needed as the minimum indication of such, with better confirmation below 2990 that price is at least setting up a retest of Tuesday's low at 2957.
Until then, a bit more near-term upside is possible, for an attempt at retesting the prior July high at 3030. However, the price structure and technicals do not seem to favor a strong acceleration past that yet, although that is a possibility now after a corrective consolidation is seen first.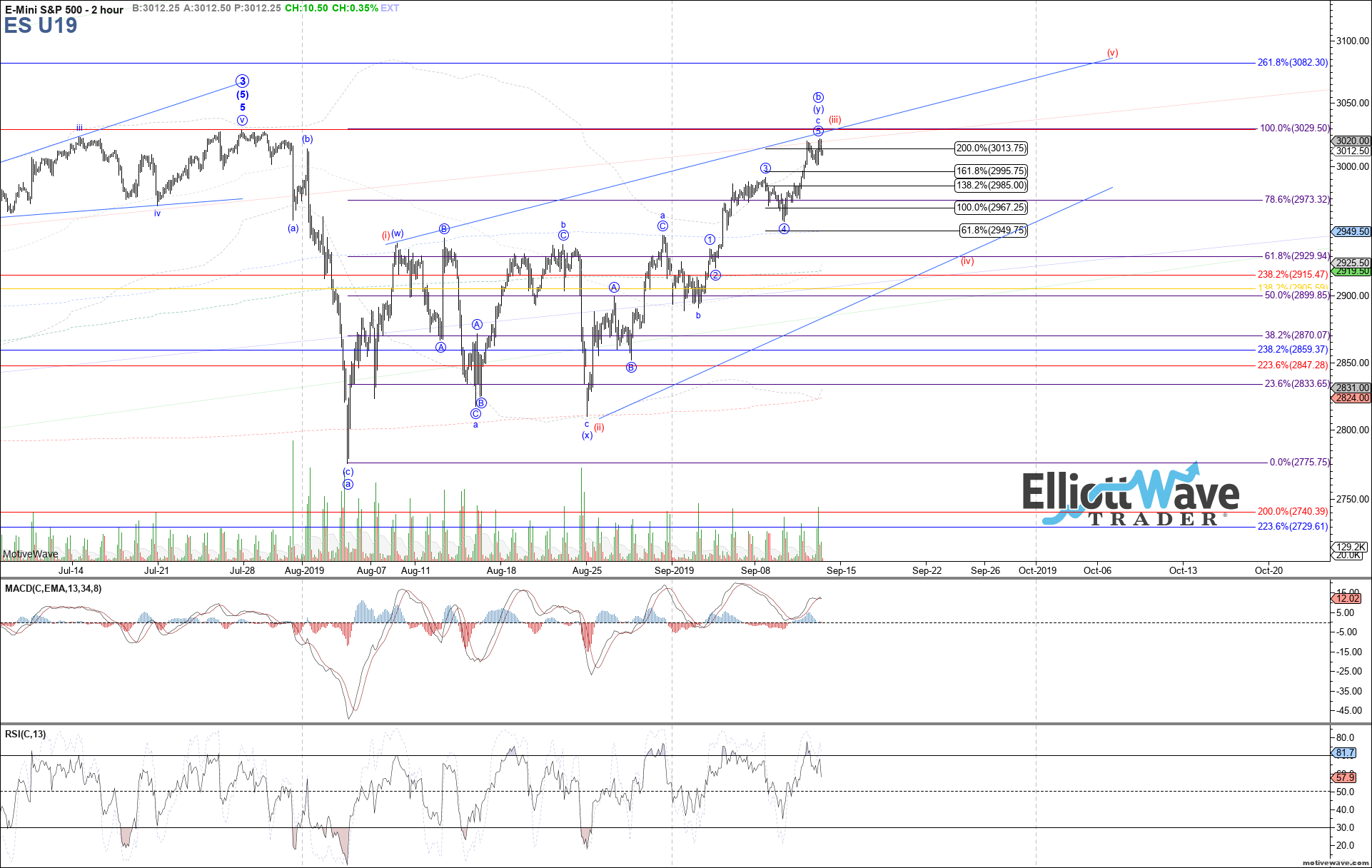 ES U19 - Primary Analysis - Sep-12 1303 PM (2 hour)