No major changes - Market Analysis for Jan 21st, 2016
Today's market action seemed to be about digesting yesterday's move up off the low. This fits with my expectations expressed earlier, and nothing dramatic has changed in my overall opinion.
I still believe that yesterday marked a local bottom as either wave (v) of c in the blue count or wave (c) of iii in the red count. That would place price at a minimum in a corrective bounce as wave iv, targeting 1890 - 1961 SPX. We did tag the lower end of that target region at today's high, but as previously mentioned, I want to see this 4th wave consolidation last at least a week, and the bounce so far seems much too small to count as red wave iv complete already.
However, today's high could have completed the (a)-wave of iv in the red count, with price now retracing in a (b)-wave of iv that should last well into next week. If that is the case, then support for red wave (b) sits between 1860 - 1841 SPX, with an outside chance of dipping as low as 1830 SPX. That said, due to the complexity and variability of 4th waves, this is not the only possible path for red wave iv, and the pattern may morph. Therefore, remaining nimble and trying not to over-trade for the time being is advised.
The red count will remain my primary expectation unless we see a clear 5 waves off yesterday's low or a sustained break above 1961 SPX.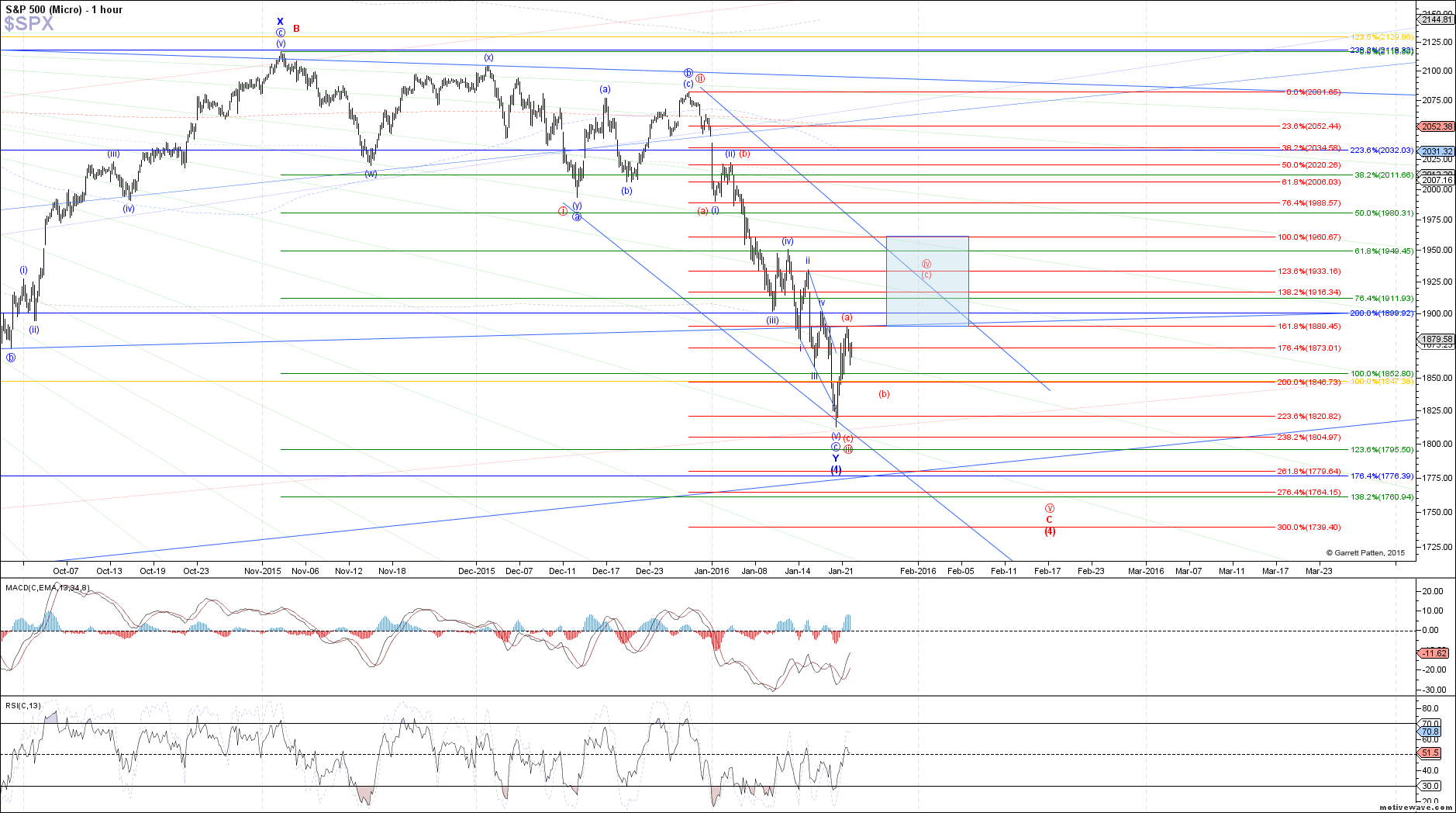 $SPX - Micro - Jan-21 1338 PM (1 hour)