No changes - Market Analysis for Jun 8th, 2016
Pretty uneventful day in the market, since price stayed in a very tight range, so not a lot to add for today's market update. Price is still testing the initial resistance region at the lower end of the blue target box, so there is still room for higher near-term with the upper end of resistance all the way at 2151 SPX.
However, I am not anticipating that high at this point, and continue to believe we are at the verge of putting in a local top as either red wave (v) of v or blue wave (c) of b. No notable support levels have been breached yet to indicate that a top is in place though, the first level being 2106 SPX that needs to be taken out, followed by 2101.50 SPX. Once those support levels are breached, we can be more confident about a top in place, with confirmation below last Friday's low. Until then, more near-term upside remains a possibility.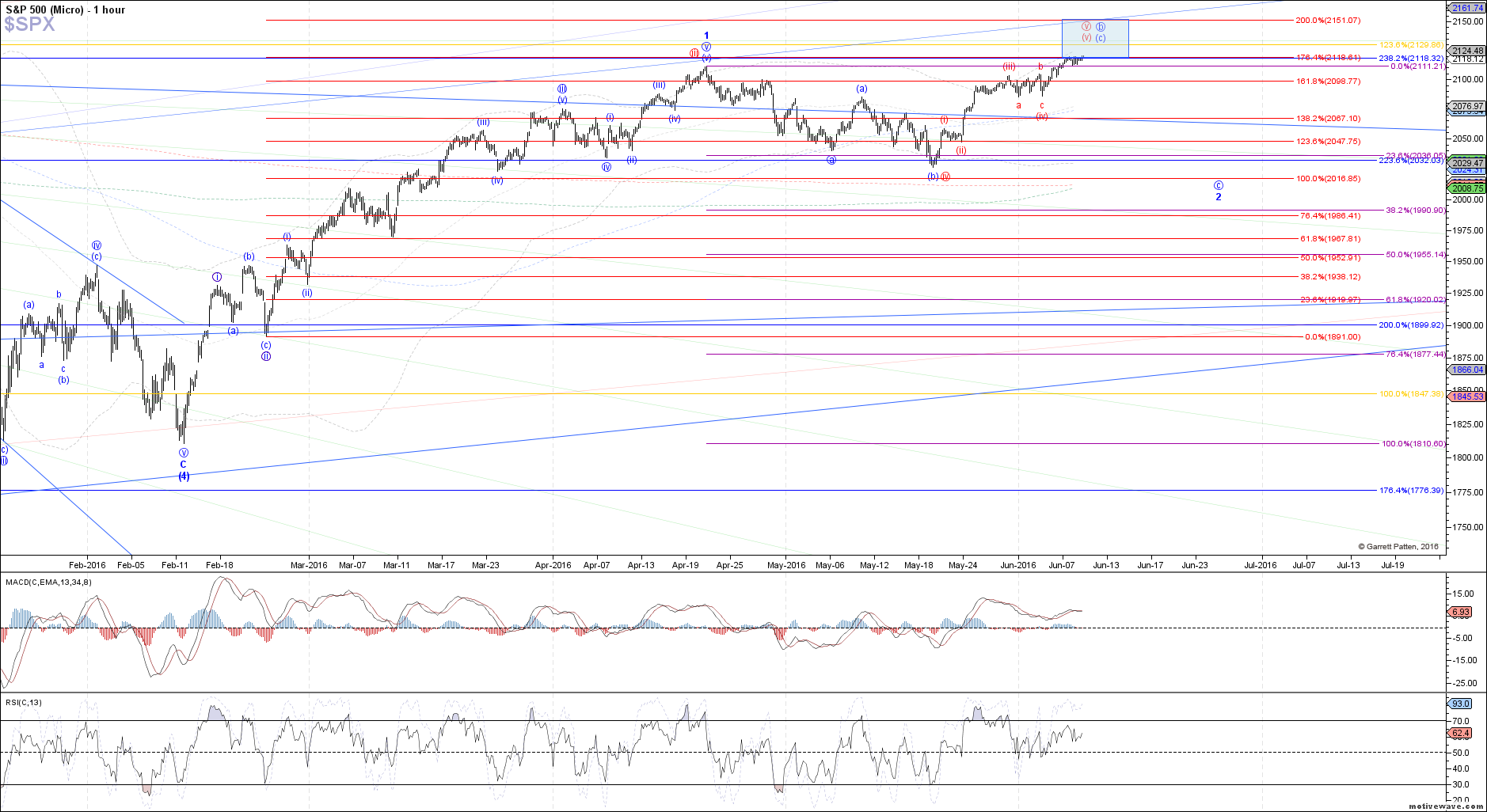 $SPX - Micro - Jun-08 1334 PM (1 hour)