New setup for the c-wave of (b)
The market warned us this morning that it would likely head down to test lower support when it did not take the opportunity to breakout under the possible bullish setup last night, and sure enough we got a quick drop shortly after the open.
With price holding in our 2340.50 - 2332.50 SPX support region this morning after the drop lower after the open and now working on what looks like a micro 5 waves up off the low, we have another potential bottom as wave b of (b) and now the start to wave c of (b) back up to ~2385 SPX.
Therefore, a little bit higher can be seen near-term to complete wave 1 of c, but otherwise we can see another consolidation tomorrow as wave 2 of c before resuming higher. Exact support for wave 2 of c will depend on where wave 1 of c tops.
Otherwise, if price fails once again to take advantage of this micro bullish setup, then 2335.50 SPX remains the next support below, a break of which opens the door to all of wave (b) being complete and price heading directly below the March low in wave (c) of iv already.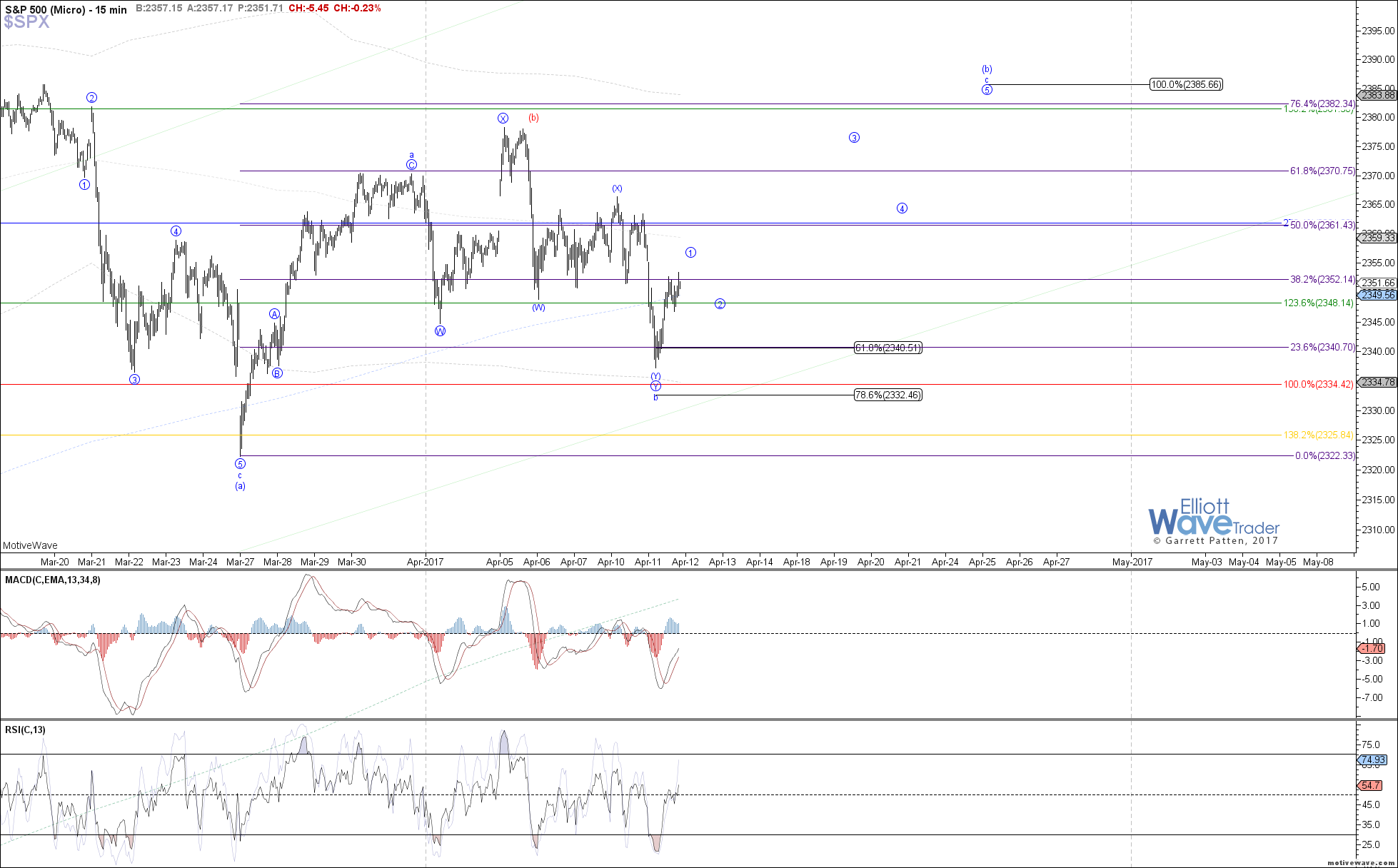 $SPX - Micro - Apr-11 1303 PM (15 min)