Need more evidence of a bottom
Today's trading session was relatively tame, with price able to hold positive gains into the afternoon. Despite price making a little more progress off the low made last week though, there is still nothing clearly reliable to assume that a bottom has confidently been struck to this pullback off the late August high.
If a bottom is indeed in place, then I want to see further upside again tomorrow, starting with a break back above the high made this morning followed by the local high made last week at 2893. At that point, odds of reaching another new all-time high from there would be much more favorable.
Otherwise, until then I still cannot rule out the potential that one more local low is needed before a bottom, with price heading down to test the .500 retrace at 2860 next as wave (5) of C shown on the 15 min chart. Hopefully tomorrow will provide us with our answer.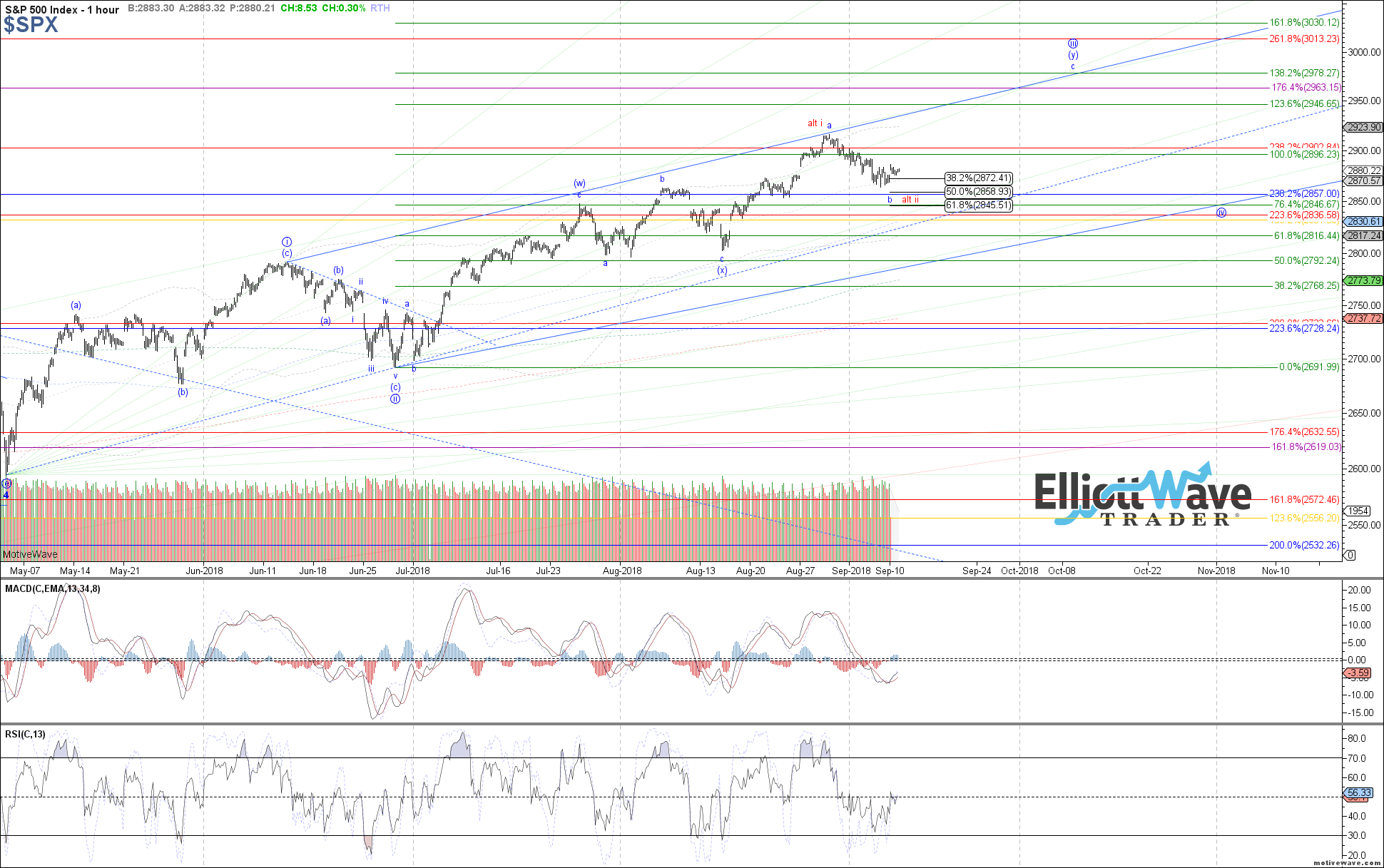 $SPX - Micro - Sep-10 1222 PM (1 hour)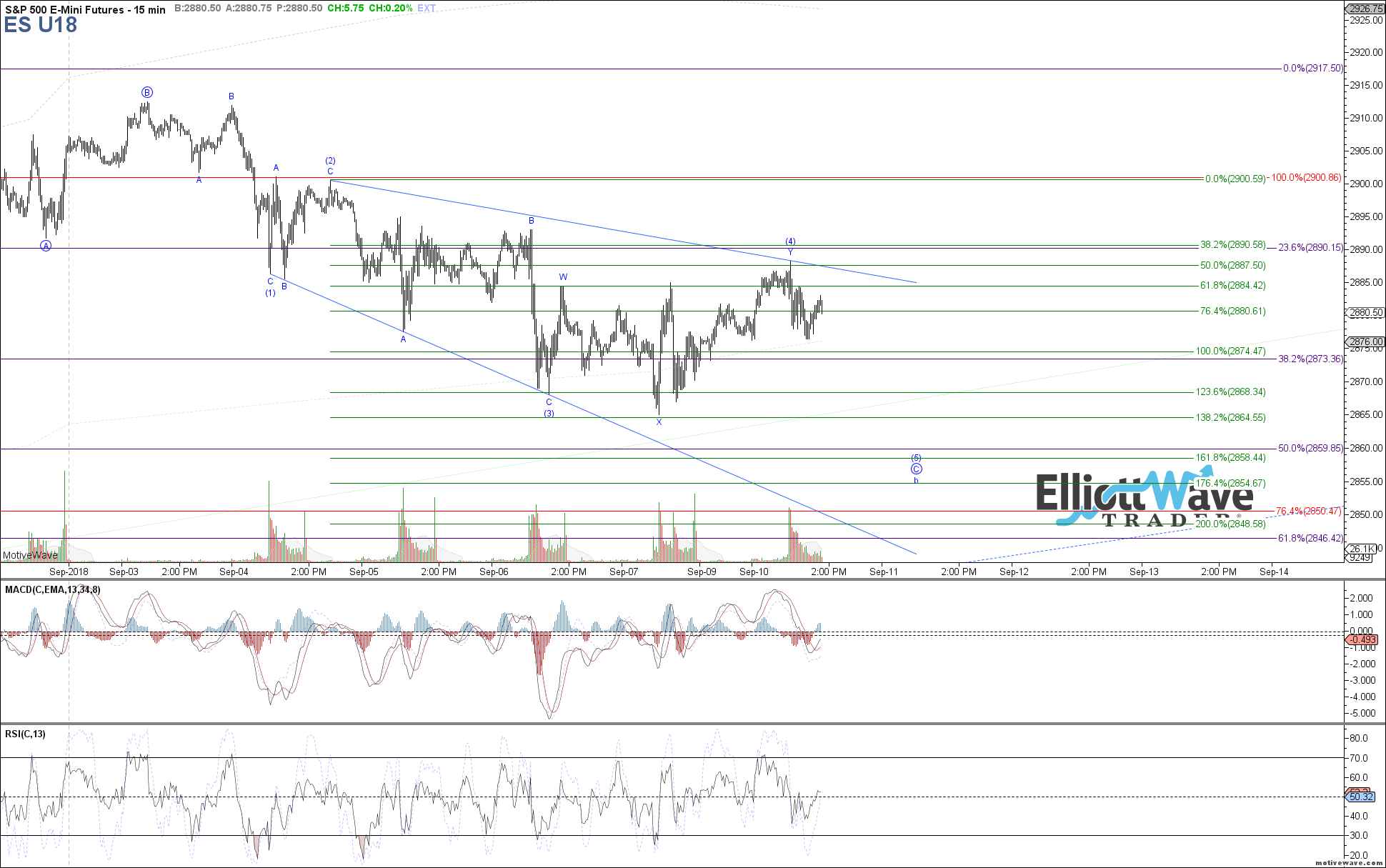 ES U18 - Intraday - Sep-10 1222 PM (15 min)