Need Evidence of Starting a 4th Wave Bounce
The market curled back up shortly after the open, but so far has failed to exceed the signal resistance cited in the morning update at 4380. That level still needs to be cleared in order to treat wave iii of (c) complete and a wave iv bounce starting.
If price maintains above the morning low and does get above 4380, then 4424 - 4478 is the current target range that can be reached as wave iv of (c) before completing and turning back down for one more low as wave v of (c).
Otherwise, if price breaks directly back below the morning low instead, 4320 is still the next fib support below for another extension in wave iii of (c) before reattempting the wave iv bounce.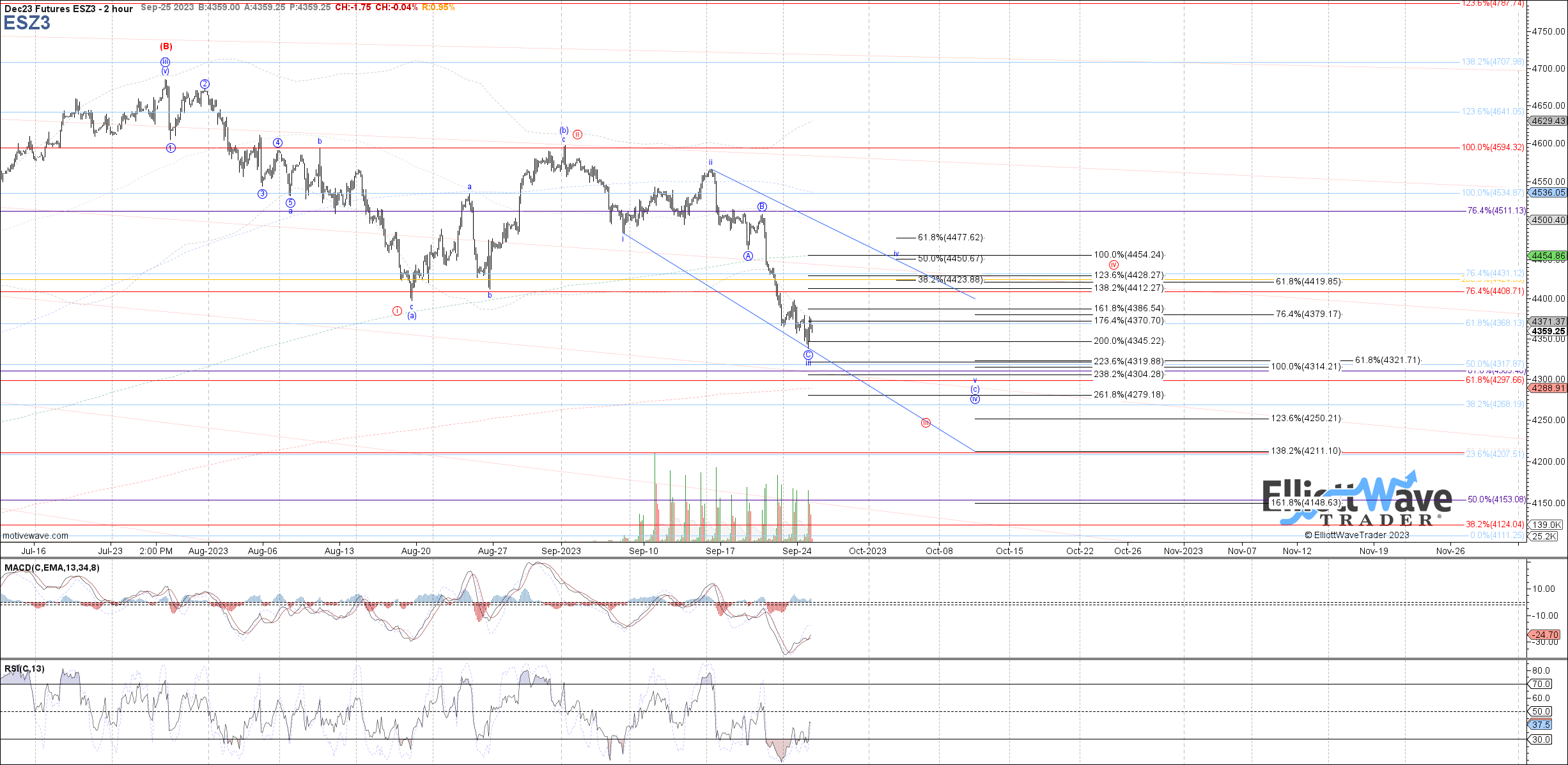 ESZ3 - Micro - Sep-25 1206 PM (2 hour)