Near-term upside still possible, but ground is getting shaky
Despite the deep retrace after this morning's gap up, so far the pullback has only produced a micro 3 waves down into the .764 retrace. Therefore, I believe that there is still a reasonable probability of seeing more near-term upside in the ending diagonal c-wave scenario, in which today was waves (i) and (ii) of the ED. Under that scenario, the 2089 - 2100 SPX target region above remains achievable before wave B in the red count completes.
However, in order for that path to remain a reasonable probability, we will need to see follow through higher from here into tomorrow. Any further weakness that breaks below today's low would likely signal that price is heading down to a new swing low, to test the next support between 2038 - 2029 SPX and even potentially a flush below 2000 if red wave C has already started.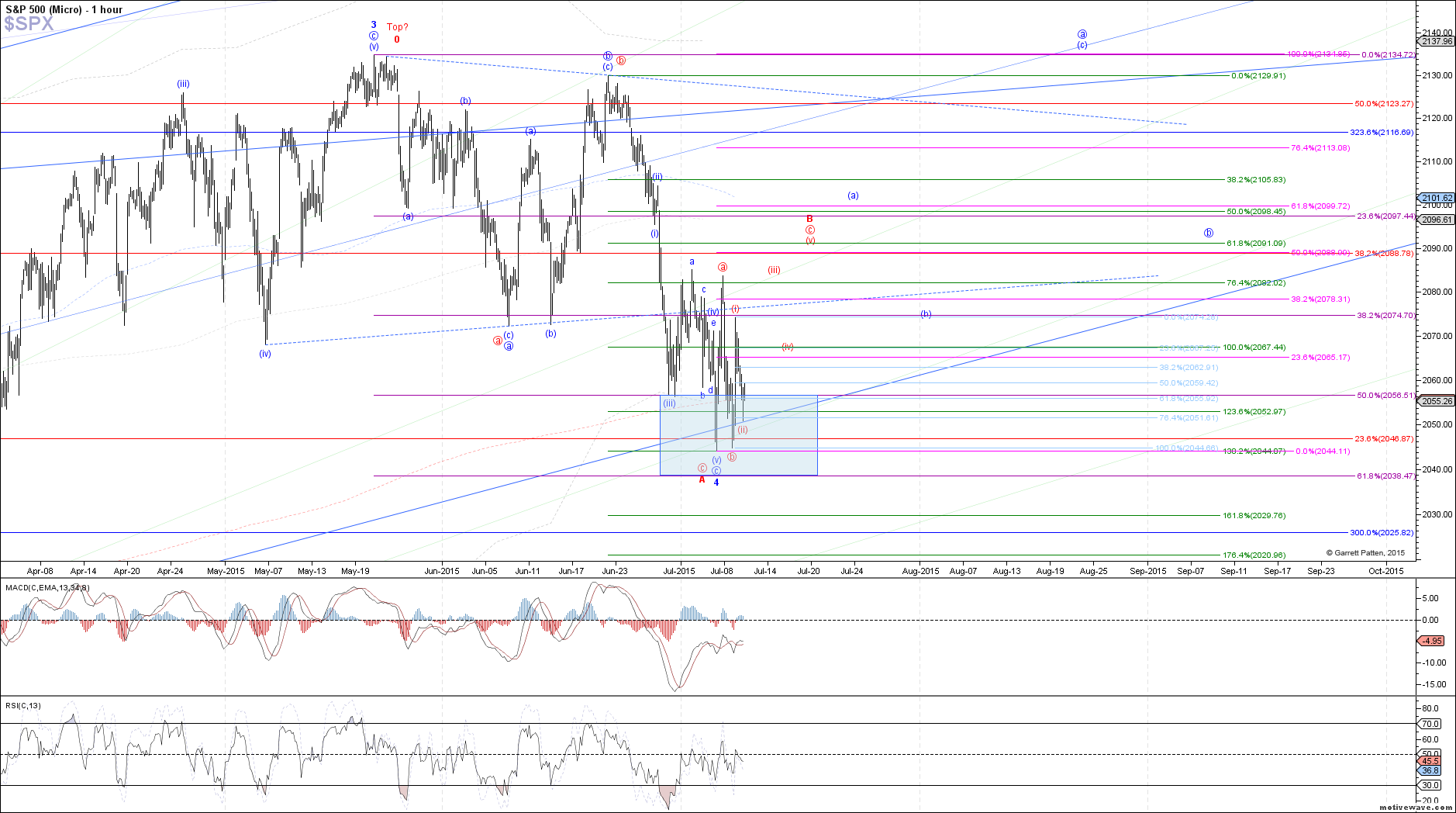 $SPX - Micro - Jul-09 1330 PM (1 hour)