Near-term bullish setup remains intact
After following the micro ABC corrective path down from yesterday's high that we were tracking in the trading room, the market held where it needed to for our near-term bullish blue count as a 1-2 setup off the recent April low.
Since then, it appears that price has staged another micro 5 waves up off today's low, which can count as wave (1) of circle 3 under the blue count. Therefore, as long as price is above today's low, then then expectation will be for another move higher as wave (3) of circle 3, heading to 2355 - 2360 SPX next before the next consolidation in wave (4) of 3.
Otherwise, a break below today's low and below the current April low would be yet another failure to take advantage of the setup for a larger (b)-wave flat, and should put us firmly in the (c)-wave of iv already as shown by the red labels.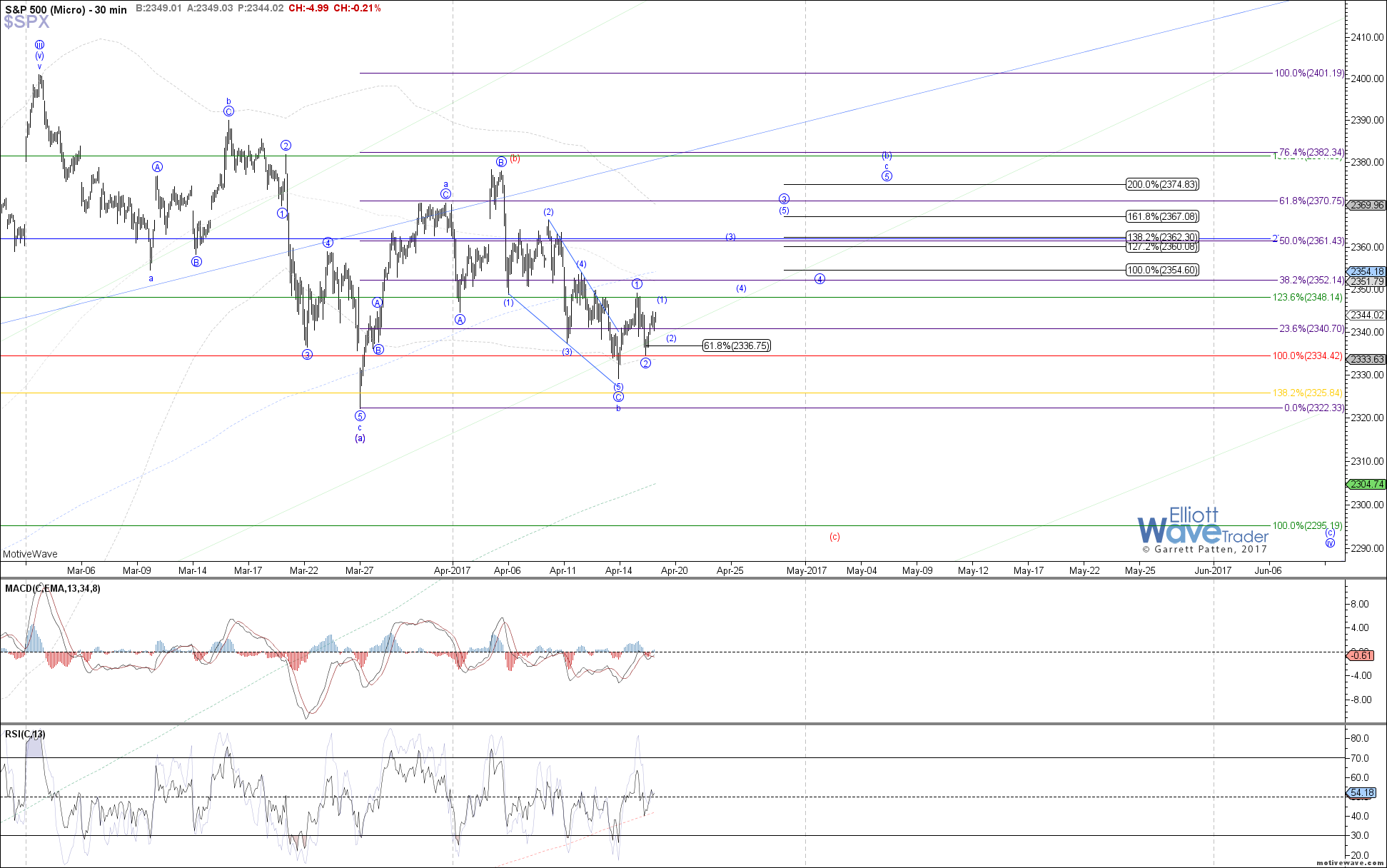 $SPX - Micro - Apr-18 1347 PM (30 min)