Narrow range day - Market Analysis for Apr 18th, 2018
The market eked out a little more upside today, getting closer to the next fib resistance at 2721.50 SPX. Aside from still extending in wave iii of the ending diagonal (c)-wave that began from the April 6th low, not much has changed.
My near-term expectations remain the same, looking for a local top soon when wave iii completes, which should lead to a corrective pullback as wave iv next. Current support for wave iv sits between 2679 - 2664 SPX. Assuming that support does hold on the next pullback, it should setup another rally to a new local high again as wave v to complete the ending diagonal (c)-wave and the circle d-wave within the blue wave 4 triangle count.
Until 2703 SPX is taken out to indicate a local top in place as a completed wave iii, a little more near-term upside can be seen tomorrow to test the 2721.50 SPX resistance above.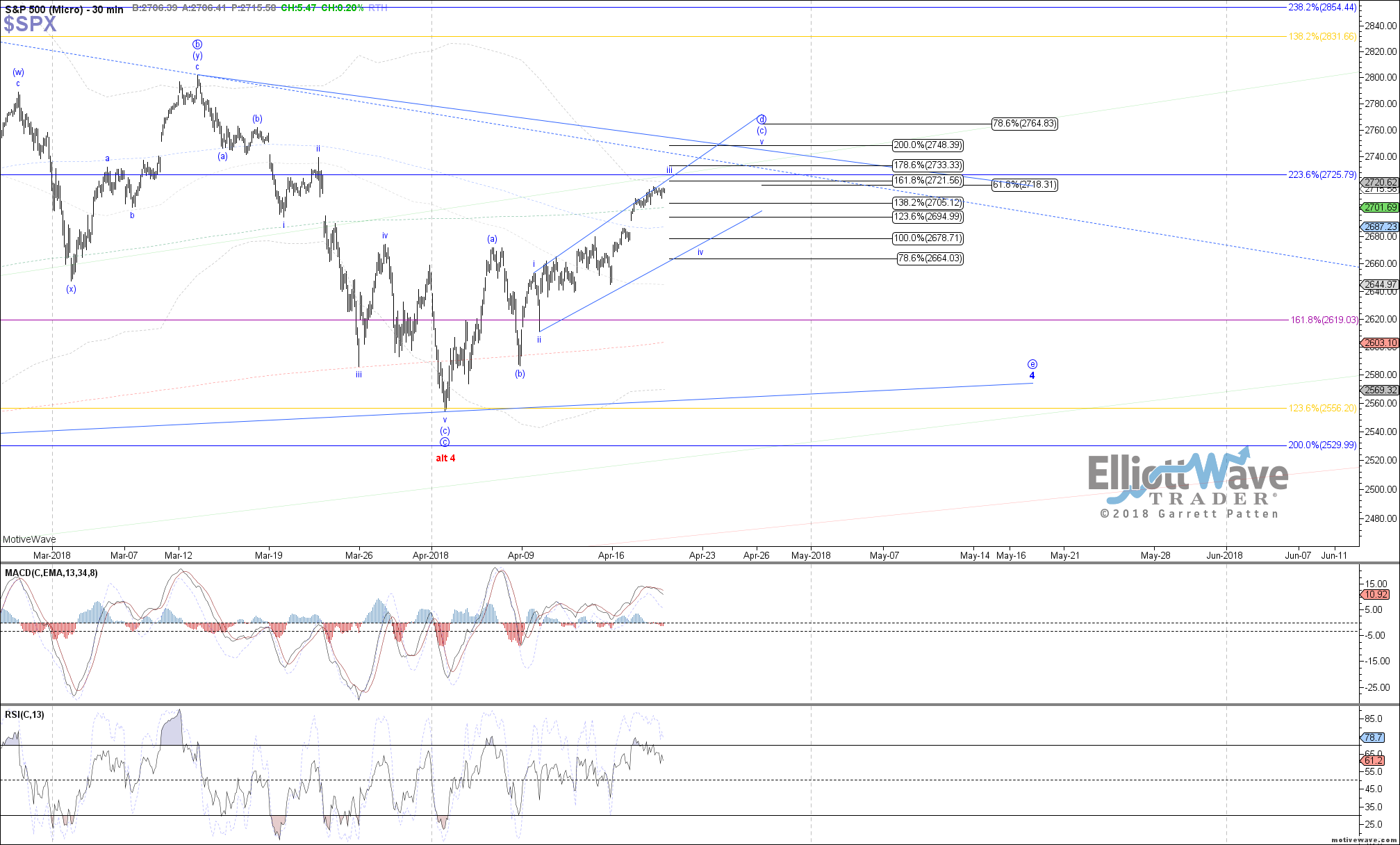 $SPX - Micro - Apr-18 1213 PM (30 min)