More corrective chop - Market Analysis for Sep 14th, 2015
Today we saw some initial follow through lower in the morning, but since then price has just consolidated sideways in a corrective looking fashion. While the larger pattern still looks setup for lower here as either wave c of (c) in the blue triangle or wave (c) of iii in the red ending diagonal, we are not exactly getting the clearest wave structures on the micro scale, so remain open to possible changes.
Assuming we do see follow through lower, 1901 ES remains the ideal target from here for the blue count, below which starts to increase odds of the red count. A break back above 1947.75 ES is the first warning sign that something more immediately bullish is playing out, and price is not going to follow through to the downside.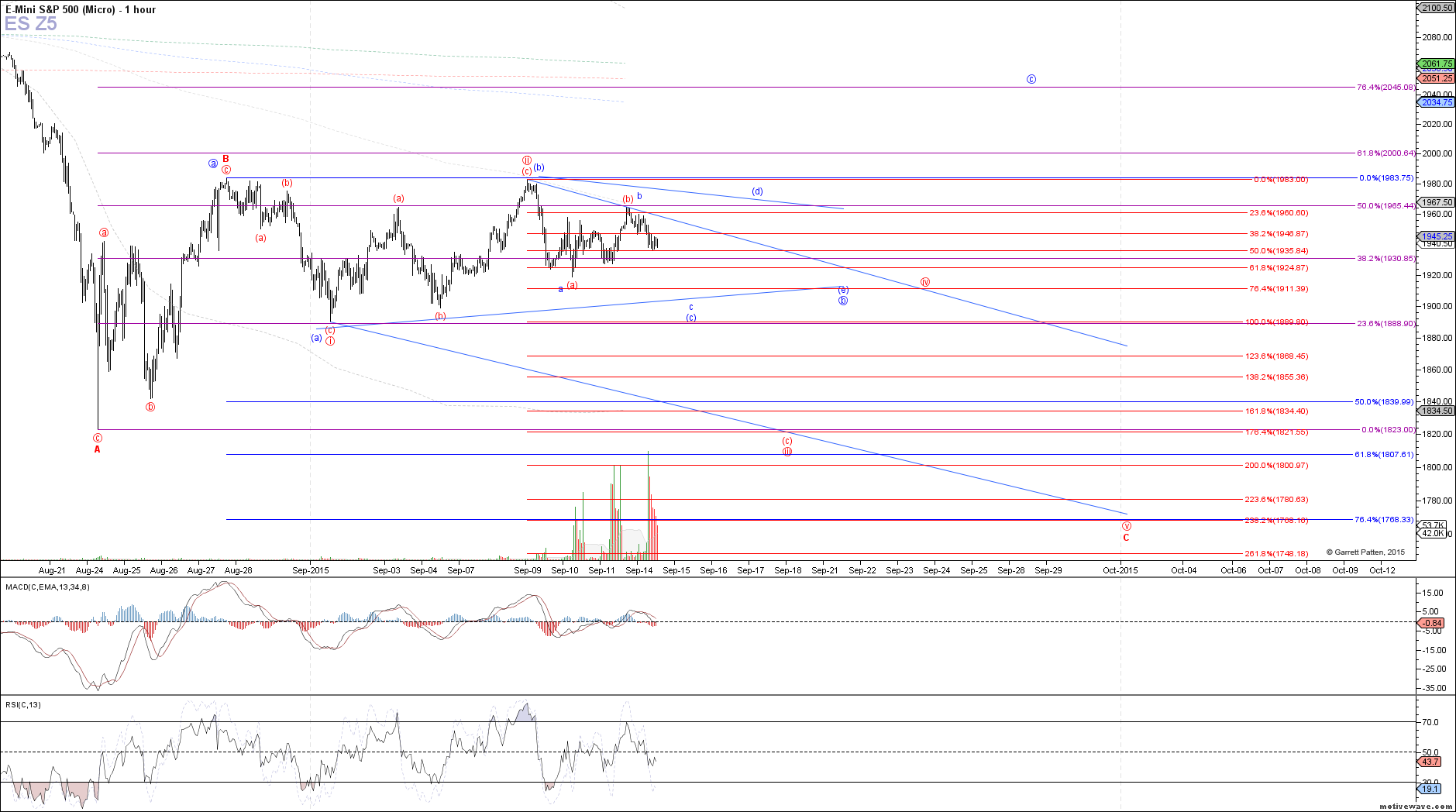 ES Z5 - Micro - Sep-14 1346 PM (1 hour)