More 4th wave action likely, however another extension is possible
The market bounced higher today, in what counts well as a micro 5 waves off the low this morning. In our ideal path shown in blue, that micro 5 up would fit as a c-wave for an expanded flat structure for wave (b), setting up another leg down from here still as wave (c) of iv targeting 2033.50 - 1999 SPX.
However, with a micro 5 up we also have to consider the more bullish potential that Avi highlighted earlier (shown in red), which would be an extension in wave iii still that takes price up to the next fib resistance at ~2091 SPX before we get another attempt at a corrective pullback as wave iv.
Either way, as long as price is above the 1999 SPX support fib, our impulsive count off the February low remains the expectation, eventually reching 2125 - 2150 SPX overall to complete wave 1 of (5) before a larger corrective pullback as wave 2 of (5).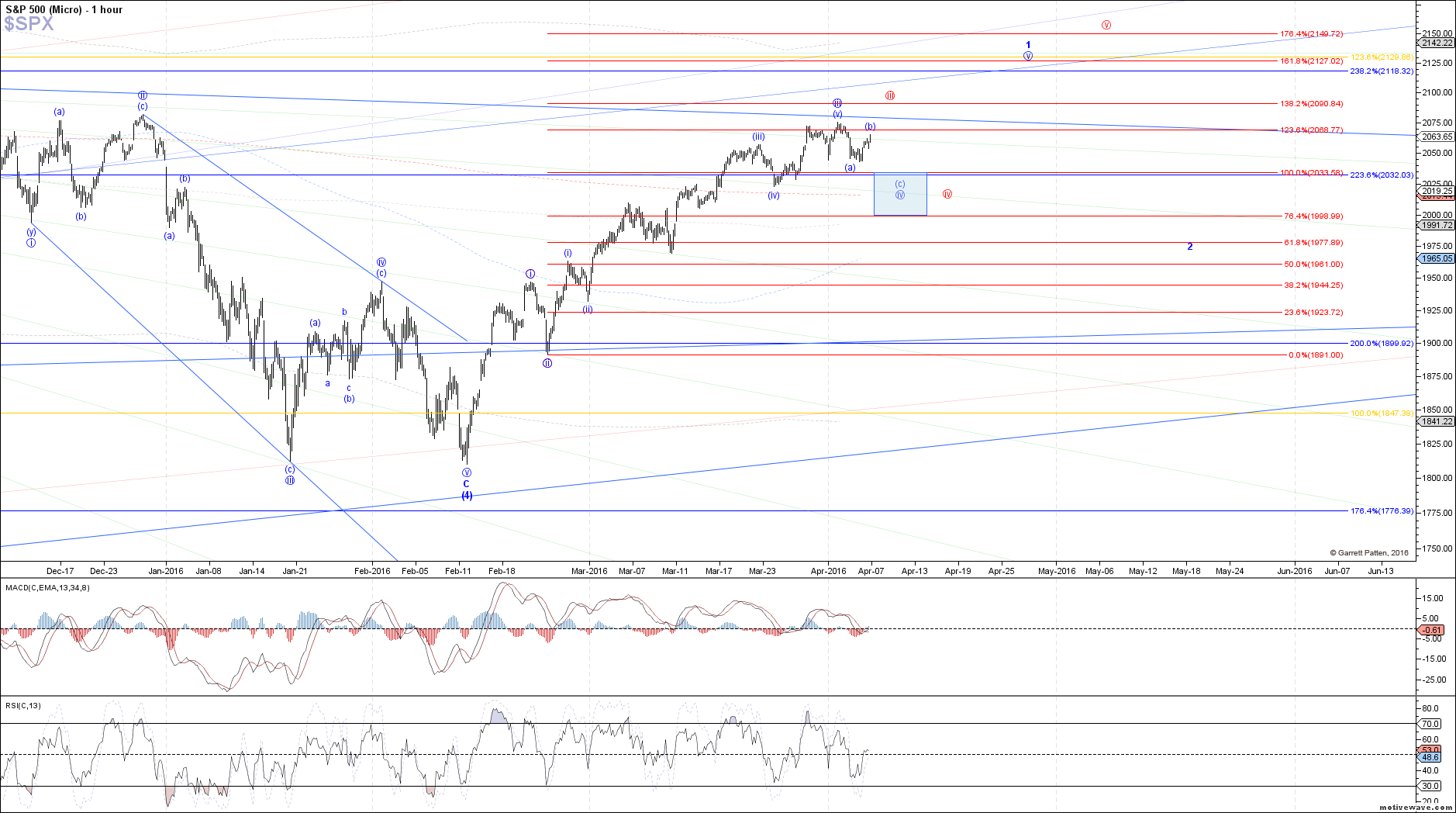 $SPX - Micro - Apr-06 1341 PM (1 hour)