Market cooperating with expectations so far
Today was fairly tame compared to recent moves in the market, with a slow grind up from the open before selling off into the close.
Looking at the ES chart, the move up can count as a b-wave bounce after an a-wave down from last night's high, with price currently in a c-wave down targeting ~2070 ES to complete blue wave (ii) or green wave b. On the other hand, the move off today's low on the SPX chart can count as either an extension of the 5 waves up from yesterday's low, or as the same b-wave as ES, but as an expanded flat instead. Either way, support for blue wave (ii) or green wave b on SPX is between 2077.50 - 2067.50.
As long as we are above yesterday's low, I will continue to favor another leg higher in this rally targeting at least 2101.75 - 2114 SPX next. Assuming that support for this pullback holds and price does turn back up to a new local high, depending on which fib extensions price reaches should determine whether we are in wave (iii) of the blue path or just a c-wave of (i) in the green path. A break below yesterday's low would bring the bearish red count back into focus as a larger potential top already in place.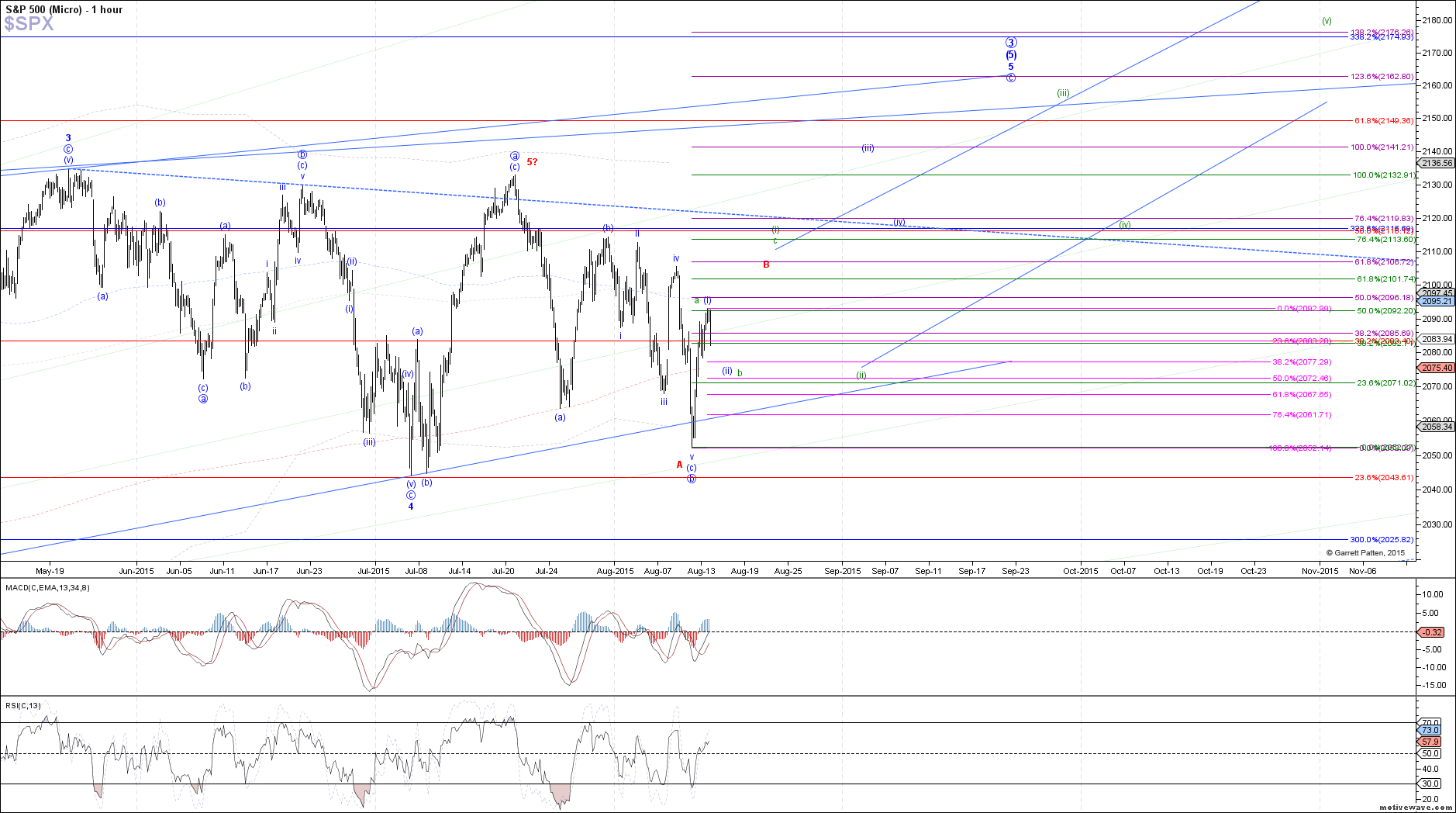 $SPX - Micro - Aug-13 1347 PM (1 hour)