Market continues to cooperate
Today the market obliged with a consolidation/pullback that fits well with the blue count as wave ii of (iii). So far, price has tested the .382 retrace of yesterday's rally as blue wave i of (iii), which is enough to satisfy a completed wave ii.
However, we are still waiting on an indication from price that wave iii has started by another micro 5 up. Until then, it is possible for this pullback to dip a little lower, and test the .500 retrace at 2091.25 or the .618 retrace at 2088.50. Although I would not like to see any deeper than that, the blue count remains valid above yesterday's low, so anyone long looking for a stop may place it either below the .618 retrace or below yesterday's low.
If price were to break below yesterday's low, it would be a warning sign that the market may have more bearish intentions under the red count, and this rally off the August low was only a B-wave. As long as we are above yesterday's low though, I favor further follow through higher.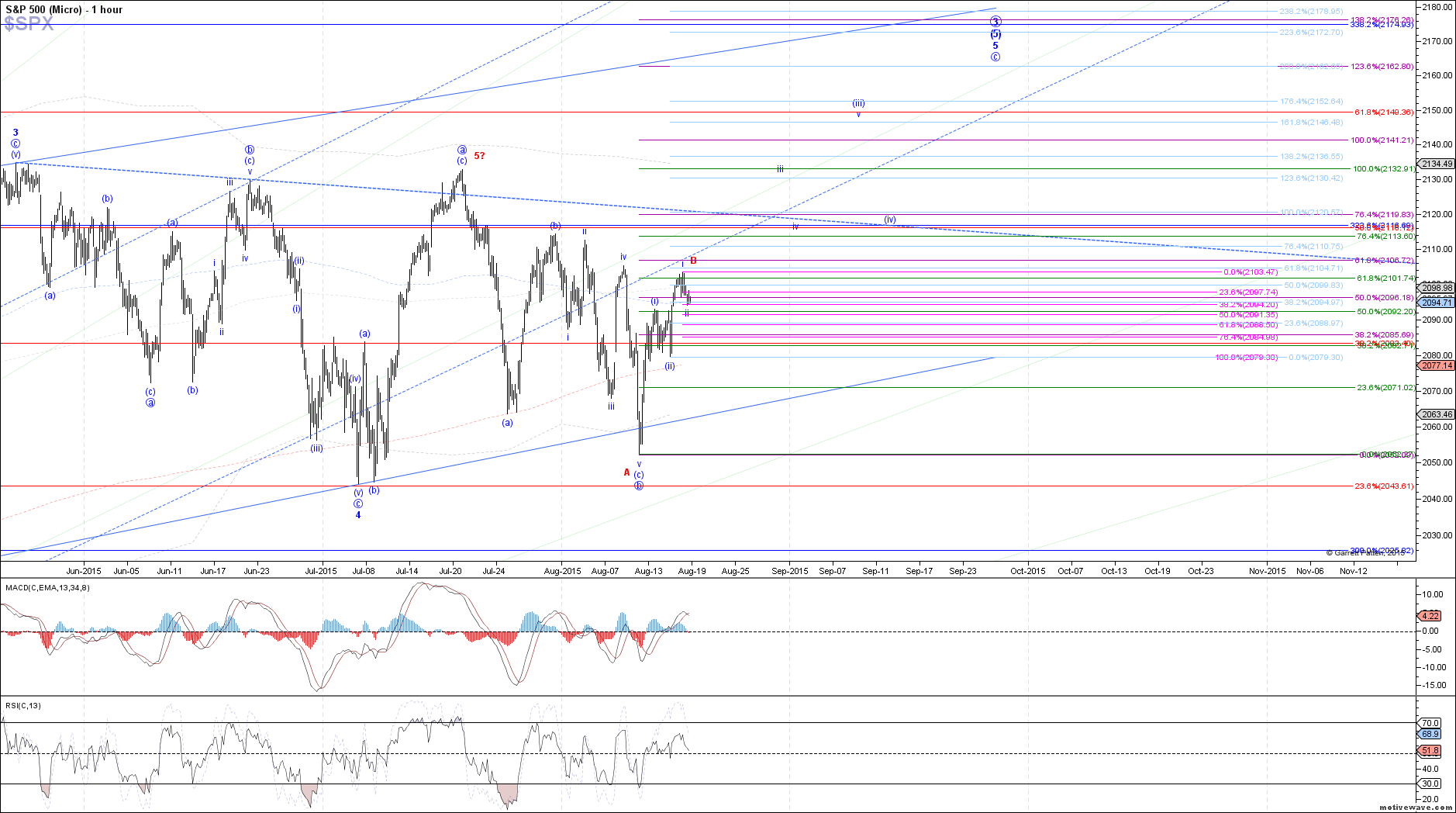 $SPX - Micro - Aug-18 1327 PM (1 hour)