Like watching paint dry..
I wish I had more to add since this morning, but the market may as well have been closed today, since price barely saw any movement and just consolidated sideways near flat into the close. Perhaps we can see more movement tomorrow with the first earnings reports of last quarter coming in tomorrow morning.
So far price is only sporting 3 waves down from Friday's high. Therefore, while heading in the right direction for now given the potential i-ii setup to the downside off the September high, we still need more confirmation from price to confidently assume follow through as wave iii of C. A break back below the pre-market low at 2954 would be the first step, at which point we can consider a leading diagonal down from Friday's high. After which, 2937 would be the next support to tackle as the 50 day SMA and .500 retrace of wave (c) of ii.
Otherwise, a break back above Sunday night's high at 2982.50 would be a warning sign that downside follow through is failing, and a retest of Friday's high becomes possible again.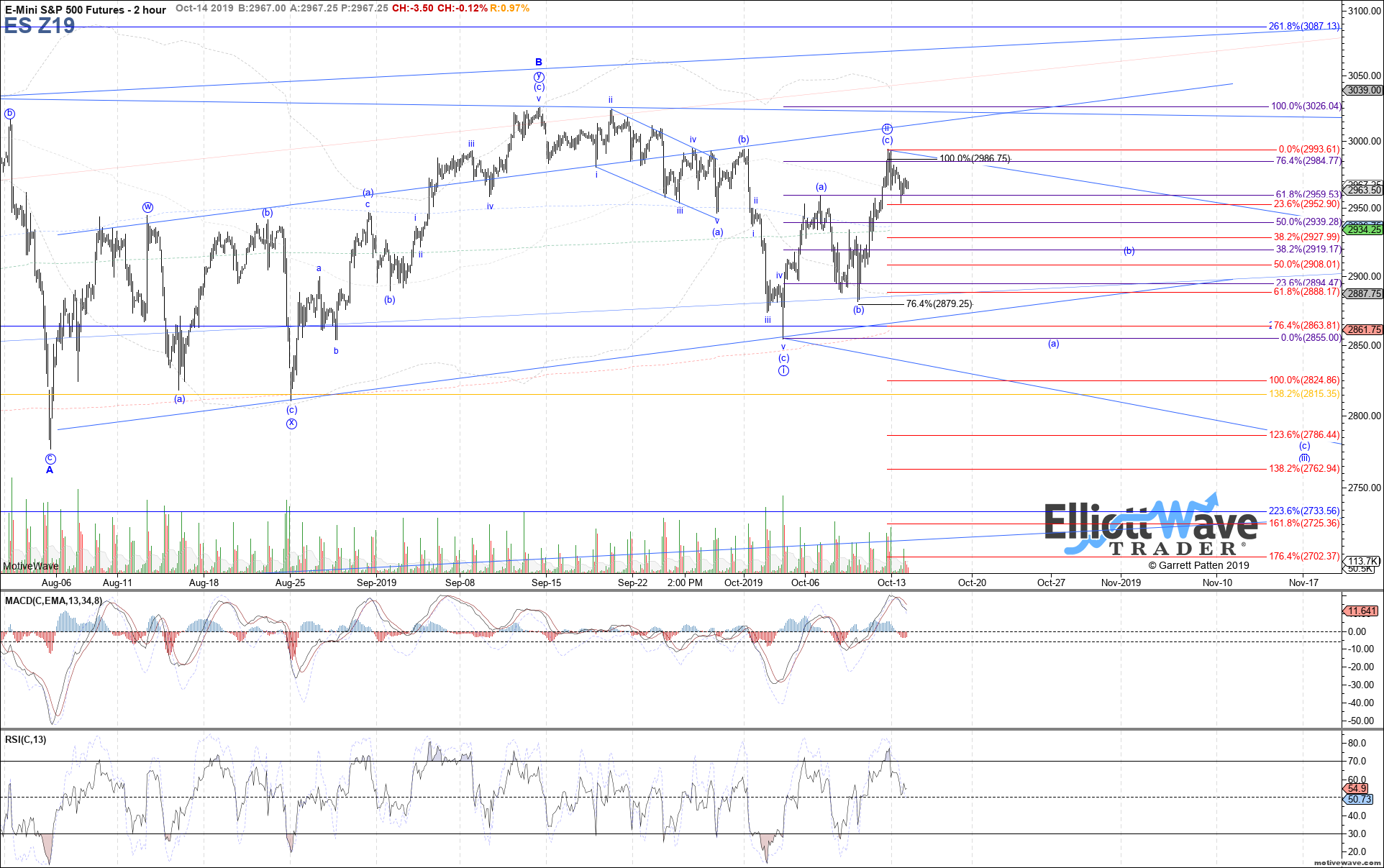 ES Z19 - Primary Analysis - Oct-14 1251 PM (2 hour)