Larger bullish setup remains intact, but pullback from Jan 13th not complete.
The market sold off again this morning, forming a micro 5 down from the high. This gave us ample warning that the immediate setup higher was unlikely to materialize, and that we should instead focus on support below for a deeper wave (2) or circle 2.
So far the support for a deeper wave (2) of 3 has held at 2259 SPX, but we don't have enough off the low yet to confidently assume another bottom has been struck. Price will need to stage 5 waves up off today's low and then clear 2269 follow by today's high to confirm a bottom.
Otherwise, until then the potential remains for more near-term downside as a wider circle wave 2, that can test the larger .618 retrace at 2252 SPX next.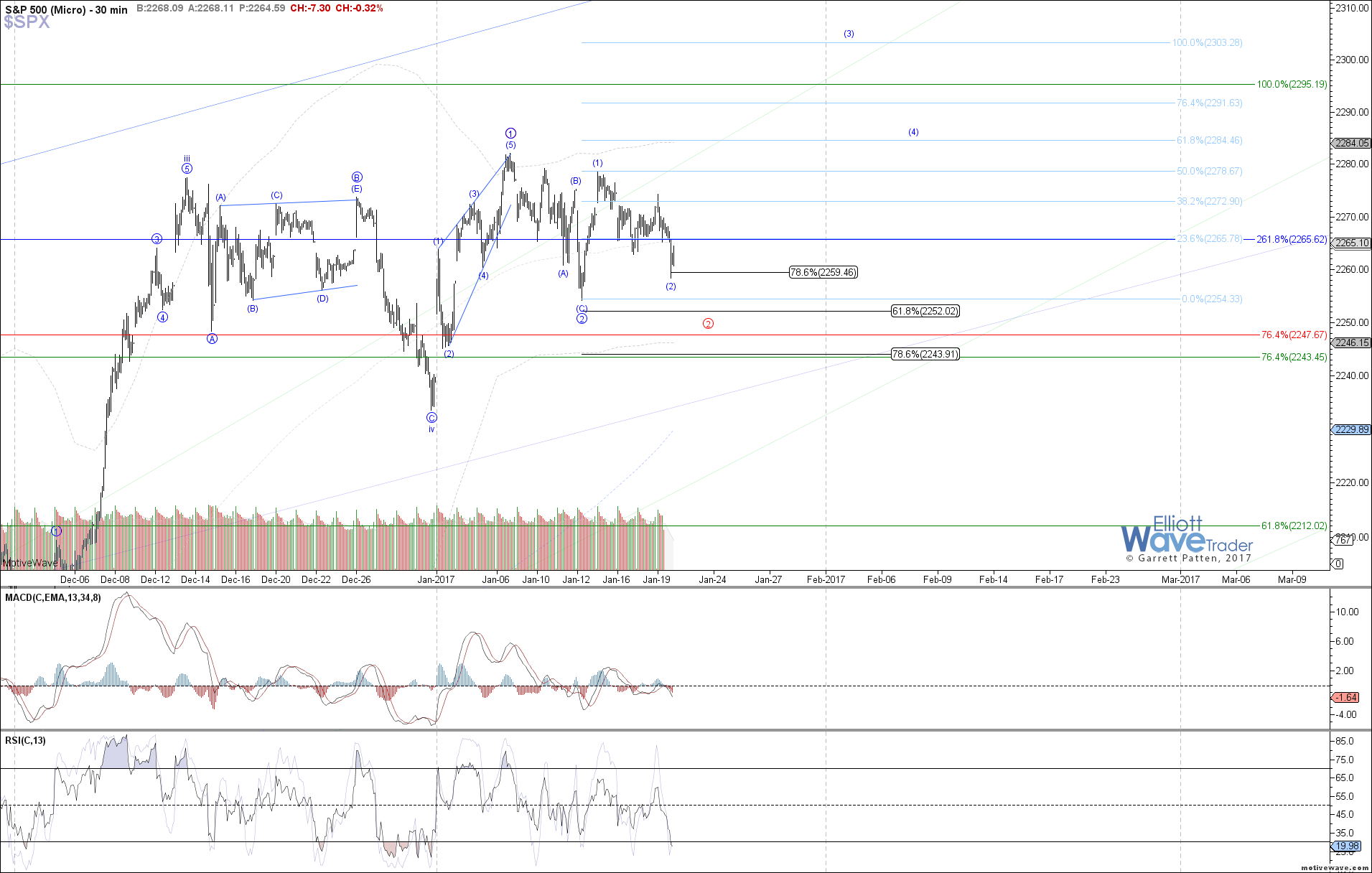 $SPX - Micro - Jan-19 1325 PM (30 min)