Is Wave iv completed now?
Today price moved lower and bottomed right in between the 2092 and 2098 support region then turned up in a 5 wave move So we have the initial signal that wave iv is completed and on its way up to 2128-2147. Currently the micro count only projects up to 2128 however if wave 3 in the micro count extends its possible wave v of (iii) could reach 2147.
Micro support for wave 2 of v of (iii) is 2103-2100, and invalidation of the micro 5 up would happen if price breaks below 2095.50.
Since ES had a micro 5 up, my alt LD/yellow count doesn't look very likely, but IF ES pulls back deep towards 2098, then extends up to 2109-2113 its possible that the yellow count could still play out, but B of (iv) would still need at least one move up to 2109-2113 before the C of (iv) down toward the 2068-2060 region.
Support - 2098, 2092, 2085, 2080 and 2068-2060.
Resistance - 2117.75, 2128, 2147, 2158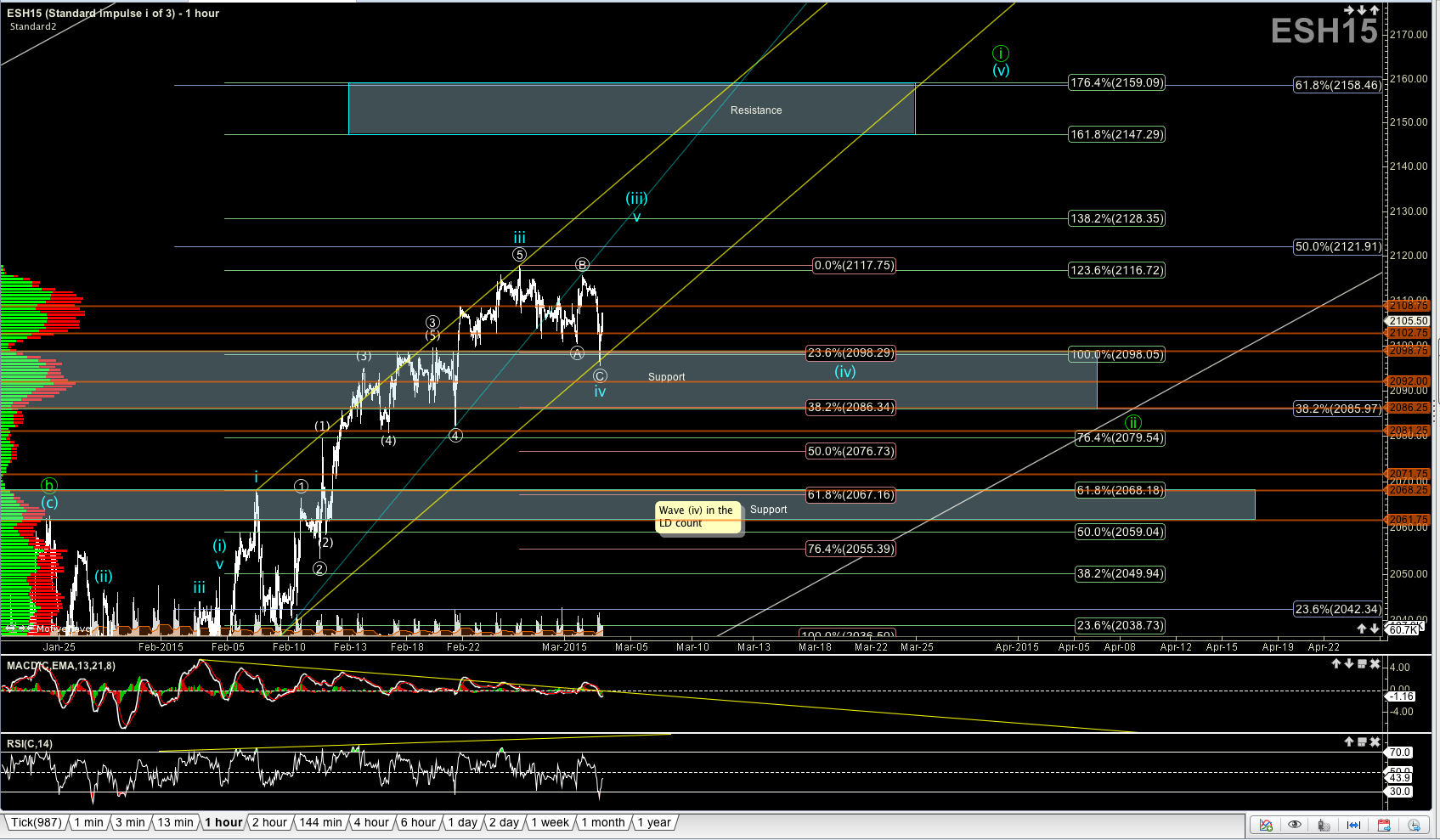 BaseCase - 60 min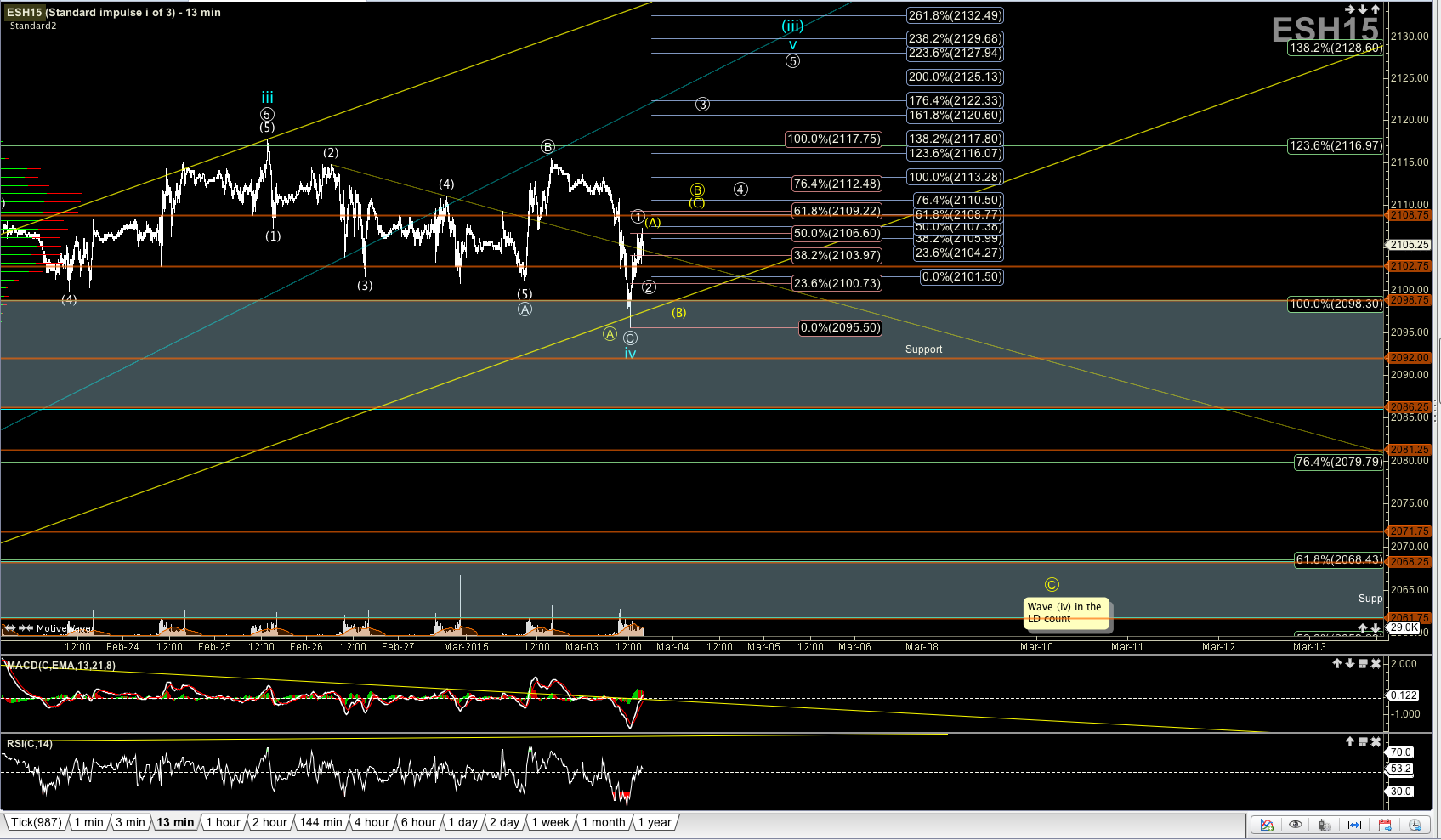 BaseCase - 13 min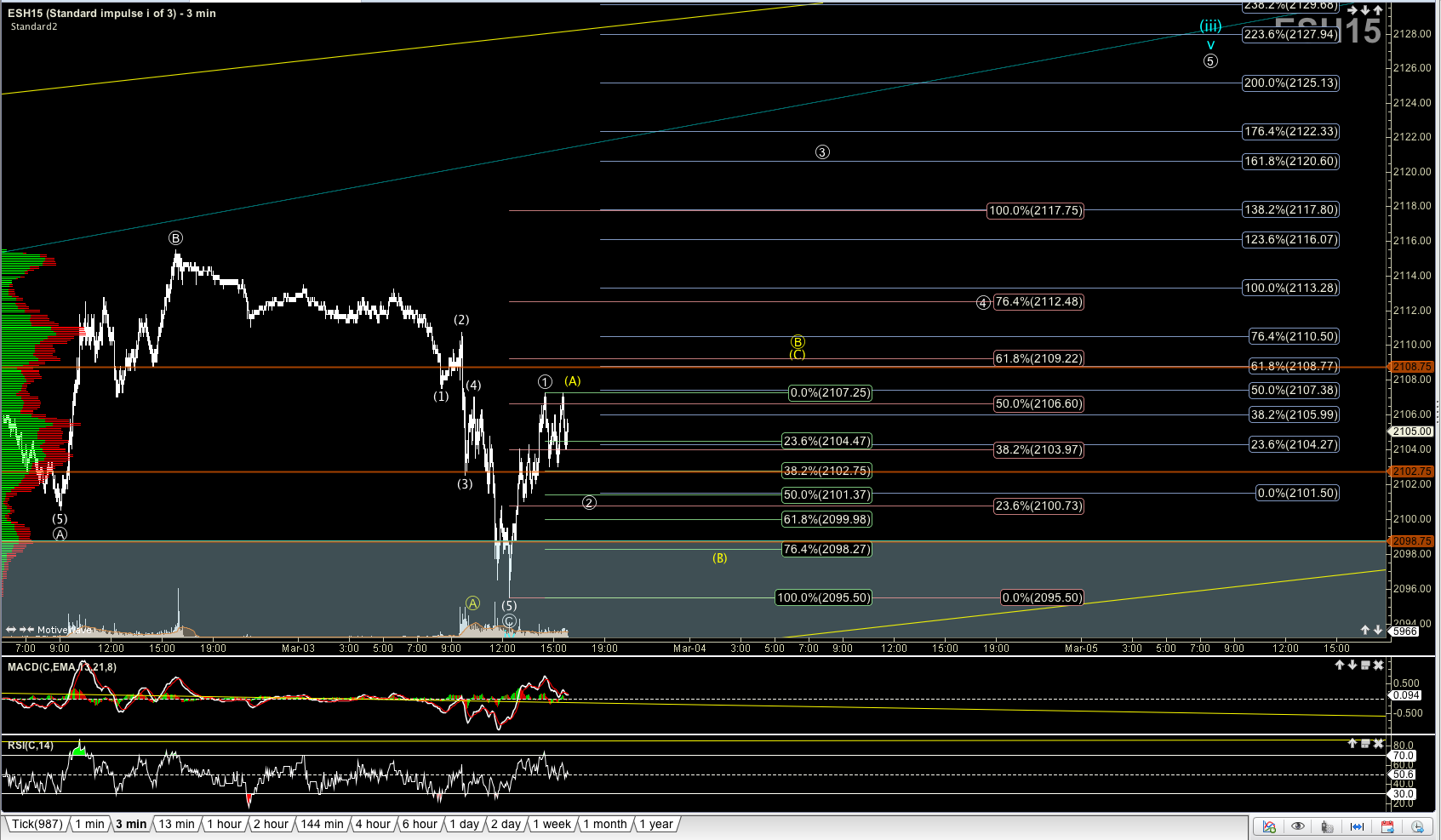 BaseCase - 3 min