Interim bottom should be in place
Overall the SPX has been cooperative with expectations after my last chart posted a week ago, despite reaching a little higher than initially anticipated for the wave (iv) of c. My ideal target for wave (v) then was 2044 SPX, where there was a nice confluence of fib targets, and today that is where we put in a bottom. Based on the strength and size of this afternoon bounce since, I believe that we have seen an interim low as either wave 4 in the bullish blue count, or wave A in the bearish red count.
Under that assumption, we should see price make its way up to roughly 2100 from here, but it is unlikely to go in a straight line. This bounce has already reached initial resistance at last week's high, were a pause as a corrective consolidation would make sense. Under both counts, that consolidation should be a b-wave, with exact support depending on where this bounce as wave a completes. My current estimation though is support will be around 2070 - 2060 SPX.
The difference between the two counts will likely depend on how price reacts after we get to 2100. If we see a strong impulsive reaction to the downside, forming 5 waves off the high, it would be suggestive of the start of a C-wave to a new swing low in the red count. Otherwise, if all we see is a corrective consolidation that holds support, it would support a b-wave of a in the blue count, setting up a move back to this year's high in wave (c) next.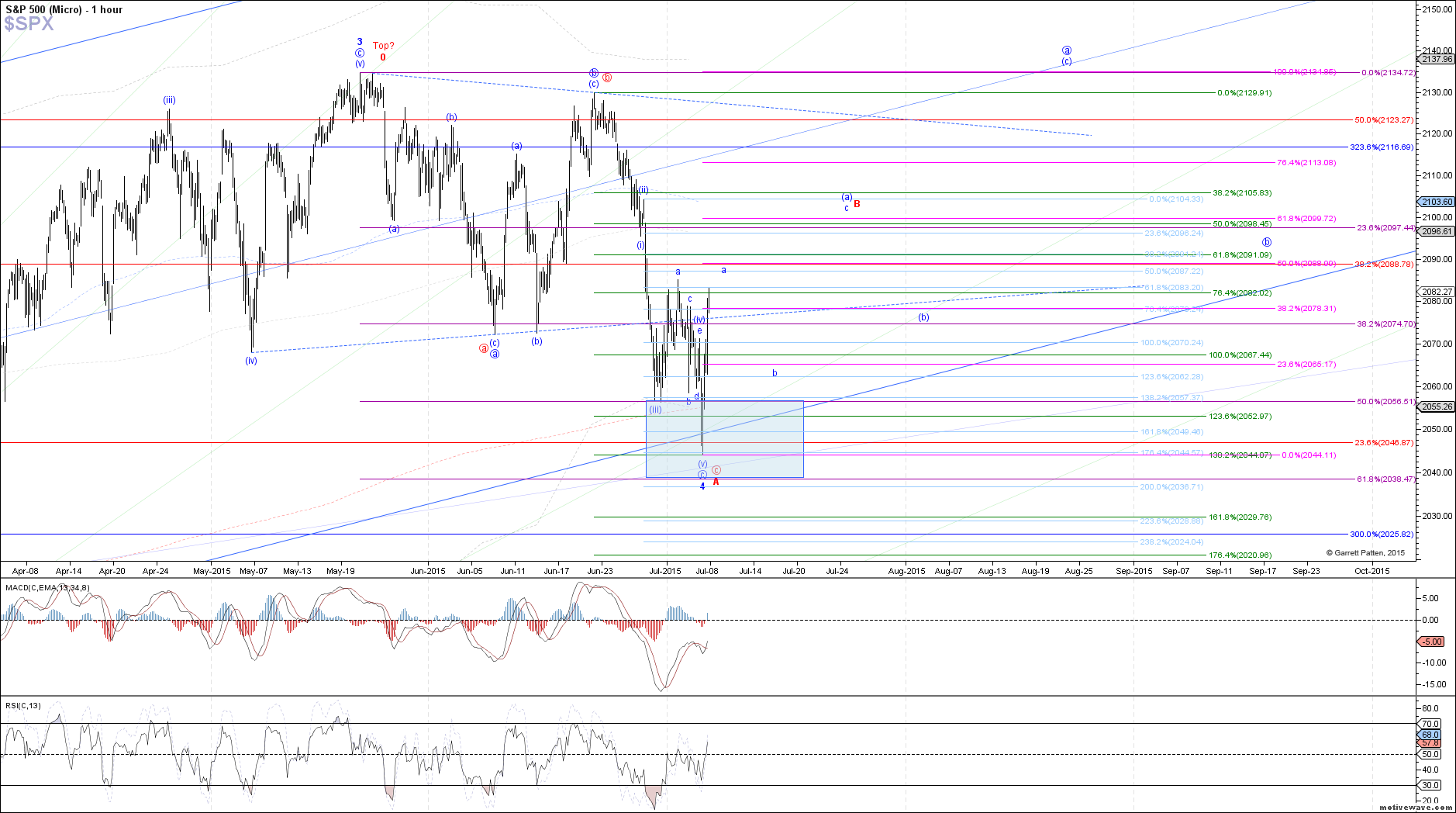 $SPX - Micro - Jul-07 1345 PM (1 hour)