Inside day - Market Analysis for Oct 12th, 2017
The market was relatively flat today, staying within the same trading range as yesterday for an inside day. There is still no indication of a local top in place yet without any support broken, and until that happens it is possible to extend a little higher still.
If we do see price grind higher, it will likely be as an ending diagonal 5th wave that began off Monday's low, which can stretch to reach the next fib resistance at 2561 SPX from here. Otherwise, larger expectations remain the same, still looking for a local top as wave C of iii next, followed by a corrective pullback in wave iv.
A break below Monday's low at 2541 SPX is needed to indicate a possible top in place, after which the target support for wave iv becomes 2510.50 SPX. I've also attached a intraday ES chart with the possible ending diagonal path to put in the next local top, but take into consideration the variability of ending diagonal structures and the reliability of counts on this small of a timeframe.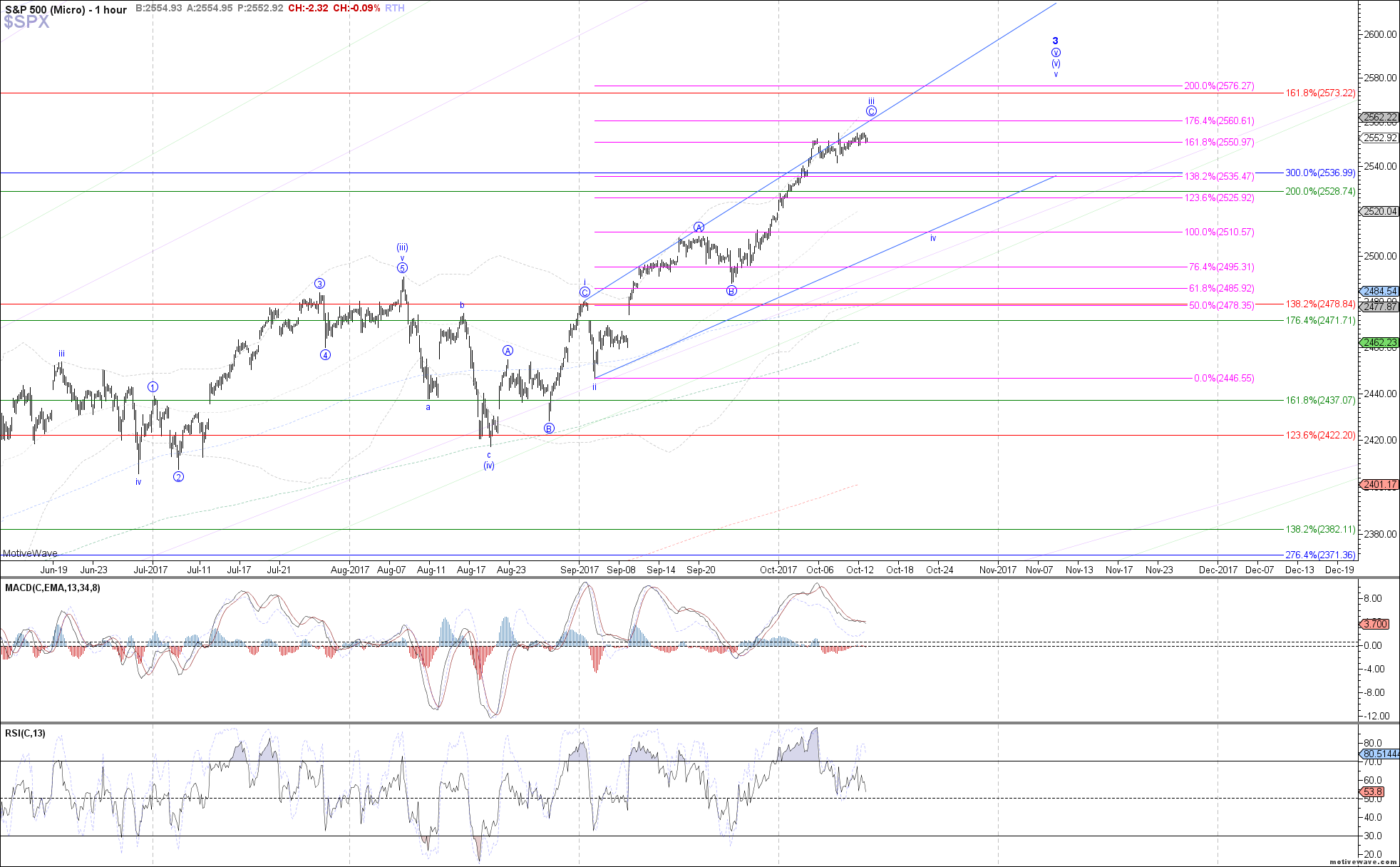 $SPX - Micro - Oct-12 1225 PM (1 hour)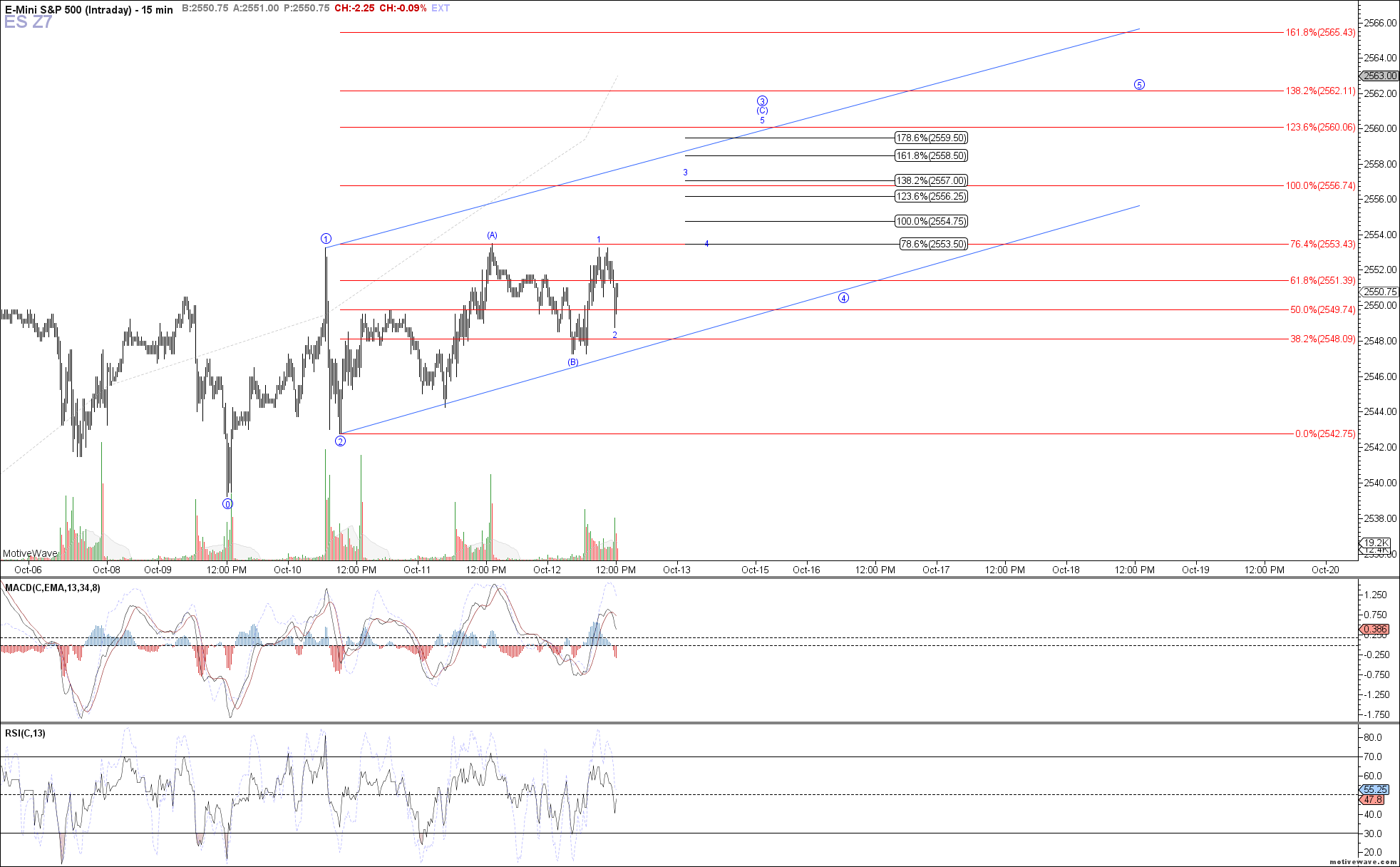 ES Z7 - Intraday - Oct-12 1225 PM (15 min)