Inside day - Market Analysis for Sep 21st, 2017
Today's trading resulted in an inside day, with price maintaining above yesterday's low, but unable to break above the previous high so far. The market is therefore still digesting the recent move higher, either gathering more energy for another push to the upside or experiencing distribution before a top. As long as price is maintaining above support, favor must be given to the former, with 2510 - 2525 SPX as the next target resistance above.
As long as yesterday's low of 2496 SPX holds, more near-term upside looks possible as a 5th wave off the September low. Based on today's trading though, the 4th wave of that impulse may still be in progress as a triangle, which can consolidate sideways for another day or two before making new highs.
Otherwise, it would take a break below at least yesterday's low to start considering anything more immediately bearish at this time. If price did break that support, then 2483 SPX becomes the next main pivot to determine if a larger top has been struck.
Overall we still believe that the market is approaching a swing top soon as a minor degree 3rd wave, which should setup a multi-month correction as a 4th wave that takes price back to at least 2380 SPX before completing. However, until we start to break support in order to confirm that top, more near-term upside can be seen as an extension of the 3rd wave.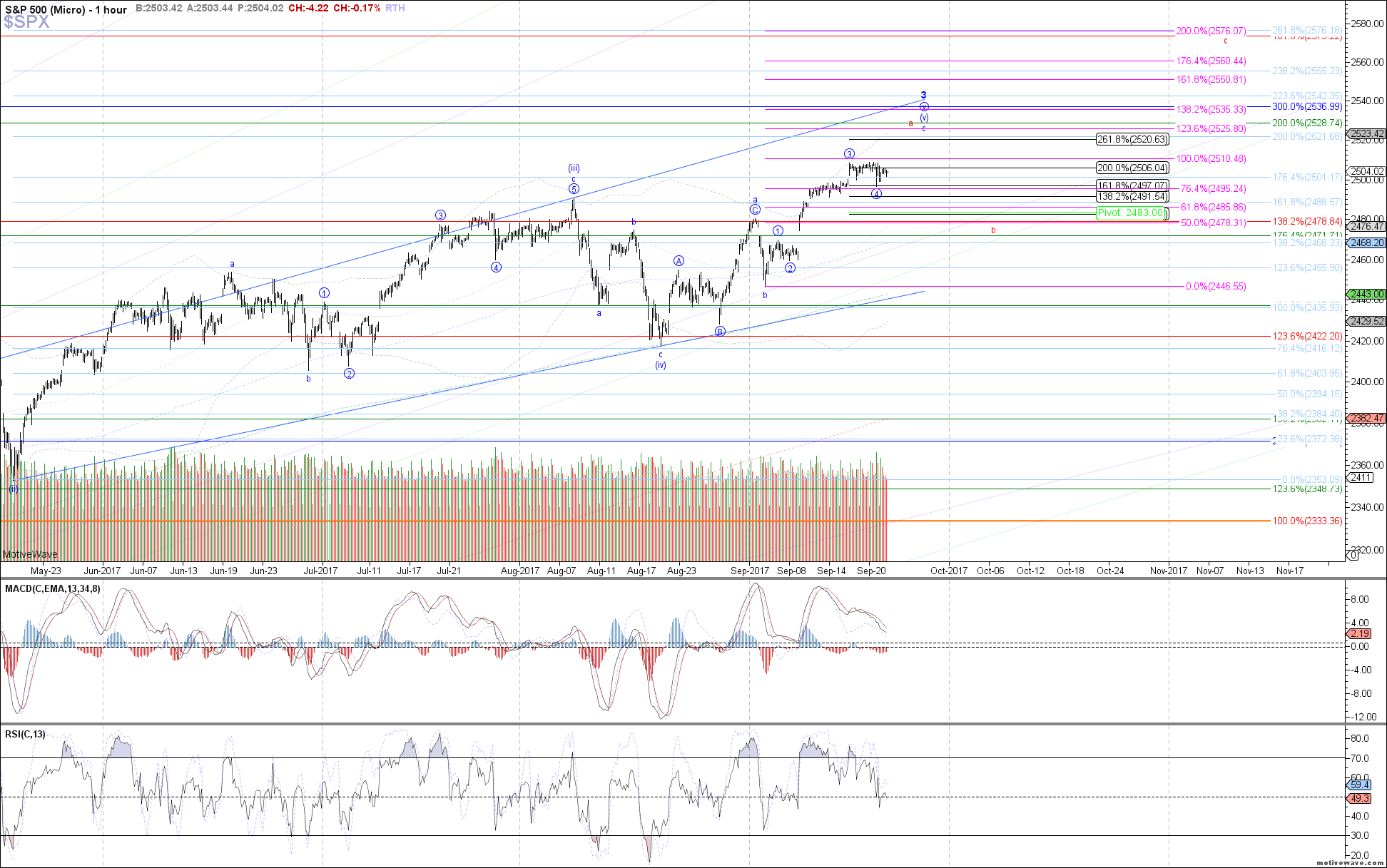 $SPX - Micro - Sep-21 1210 PM (1 hour)