Further consolidation preferred - Market Analysis for Jun 18th, 2018
The market started off initially lower this morning, but quickly rebounded by the afternoon. For now, price still remains below the recent high made on Friday, and as long as price stays below there it is still possible to see further near-term downside toward the 2747 - 2720 SPX target region before wave (ii) of iii completes.
However, it is technically possible to count the low made today as all of wave (ii), and a break back above Friday's high at 2783 opens the door to wave (iii) of iii already in progress, heading back toward the January high again.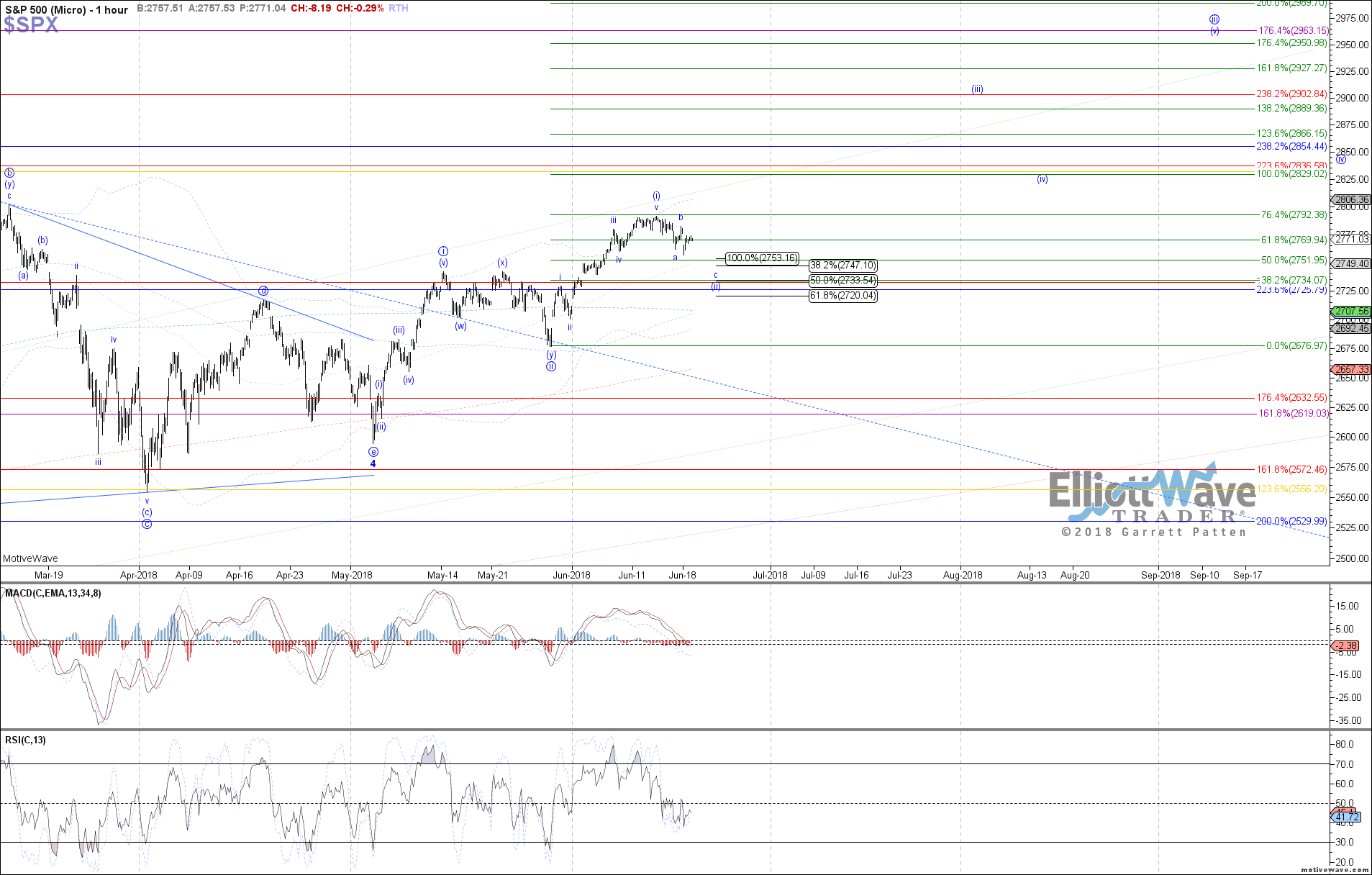 $SPX - Micro - Jun-18 1216 PM (1 hour)