Further consolidation - Market Analysis for Jun 8th, 2017
The market consolidated further today, chopping around but overall closing relatively flat. That suggests that the corrective structure off the June high may not be complete just yet, and it is possible to see a retest of yesterday's low in a larger flat. However, no important support has been breached and therefore the setup for further upside remains intact even if we get a slightly longer consolidation.
Assuming support continues to hold, we are likely looking at 2455 - 2458 SPX being targeted next as either wave v of (iii) in the red impulsive count or wave c of (iii) in the blue diagonal count. After that another consolidation would likely be seen as either a shallower wave (iv) in the impulsive red count or a deeper wave (iv) in the diagonal blue count.
Otherwise, a sustained break below yesterday's low would be needed to expect any meaningful downside here, and then a break of 2403 SPX would be needed to consider previous near-term bearish counts making a comeback.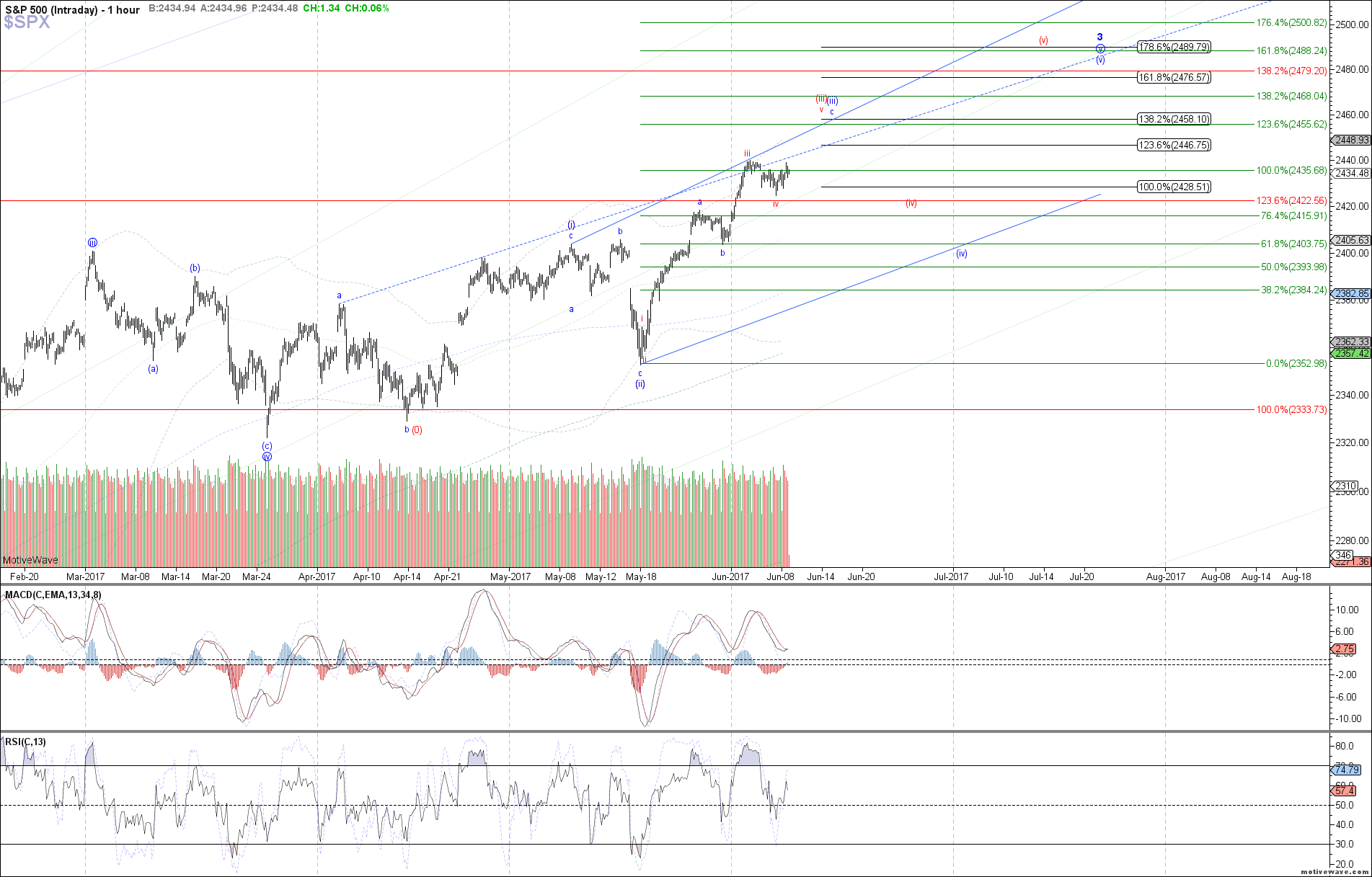 $SPX - Intraday - Jun-08 1317 PM (1 hour)