Following the script so far
The SPX traded nominally lower today, mostly chopping around though without clear conviction in either direction. Price has now taken out the initial signal level cited in this morning's update at 1891 SPX, which is the first sign supporting the top of an (a)-wave in place at Friday's high, and now the start of a corrective retrace as wave (b) of iv in the red count.
Therefore, that path remains preferred for me until I see evidence of otherwise, targeting 1871 - 1834 SPX from here before red wave (b) of iv completes. Assuming price continues to follow the preferred path, the .618 retrace of last week's rally at 1848.50 SPX is the ideal target for red wave (b), which would setup an (a)=(c) target into the upper end of the blue box above at 1961 SPX to complete red wave iv.
If we see a clear 3 waves into the .618 retrace at 1848.50 SPX, I would be comfortable trying a short-term long trade to play the (c)-wave higher, using a stop below the .764 retrace at 1834 SPX.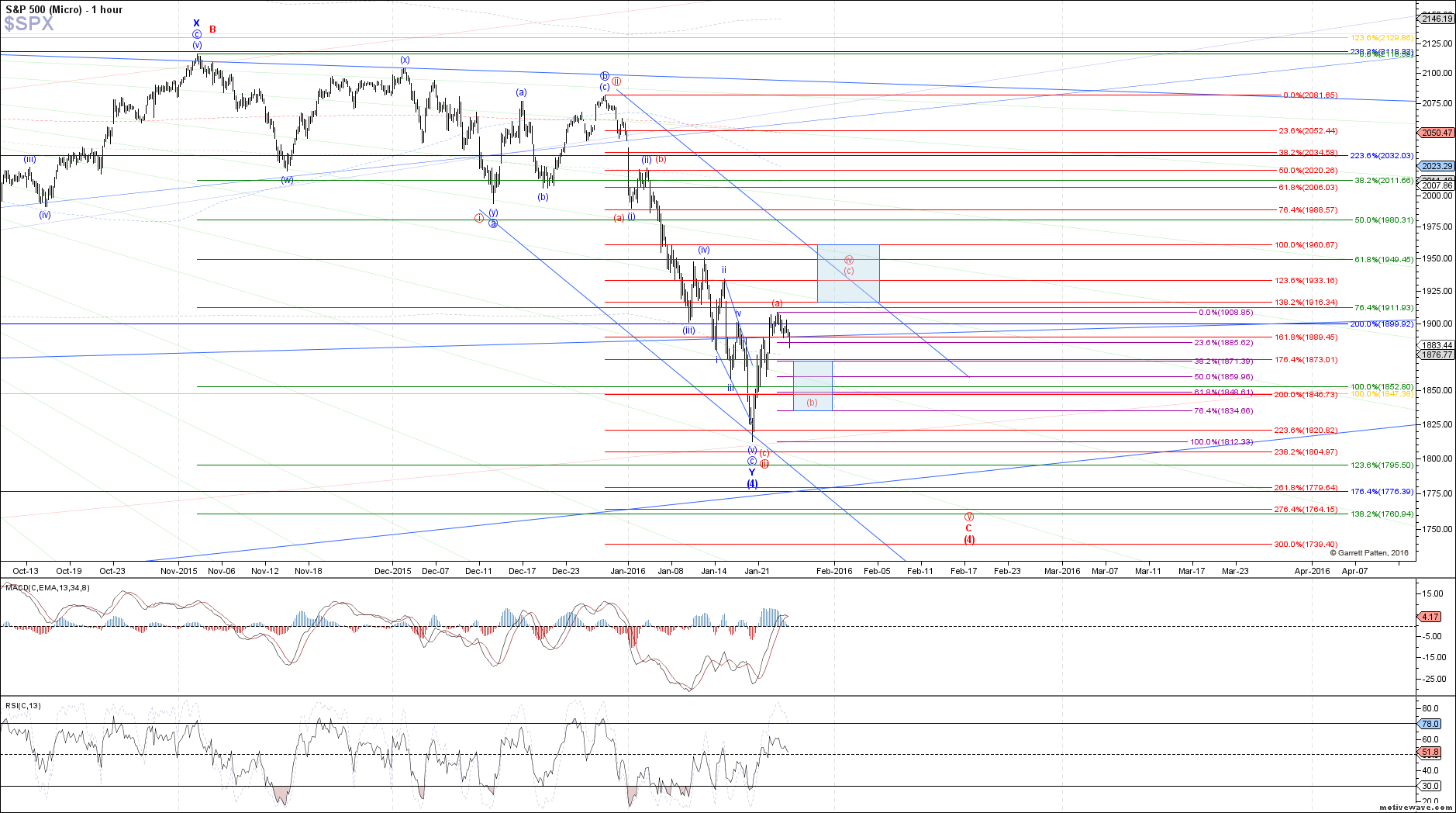 $SPX - Micro - Jan-25 1326 PM (1 hour)