Following the bullish script
The market followed through nicely higher today, even showing a little more strength than initially anticipated by extending past the .618 target of 2099 SPX, and almost reaching the .764 extension at 2106.75 SPX.
Despite this extension, my preferred view is still that price is completing wave i of (iii) in the bullish blue count, getting ready for a brief consolidation in wave ii before breaking out to a new swing high in wave iii of (iii). However, in order to maintain that perspective, we should not see a meaningful break above the .764 extension at 2106.75 before a consolidation in wave ii is seen.
Otherwise, any sustained break above 2106.75 opens the door to the 1.00 extension next at 2118.75, at which point I would be forced to view price as already in wave iii of (iii), or consider that this c-wave off the July 27th low is taking shape as an ending diagonal rather than a standard impulse. Assuming that we do see a wave ii pullback before resuming higher though, current support is 2091 - 2082 SPX.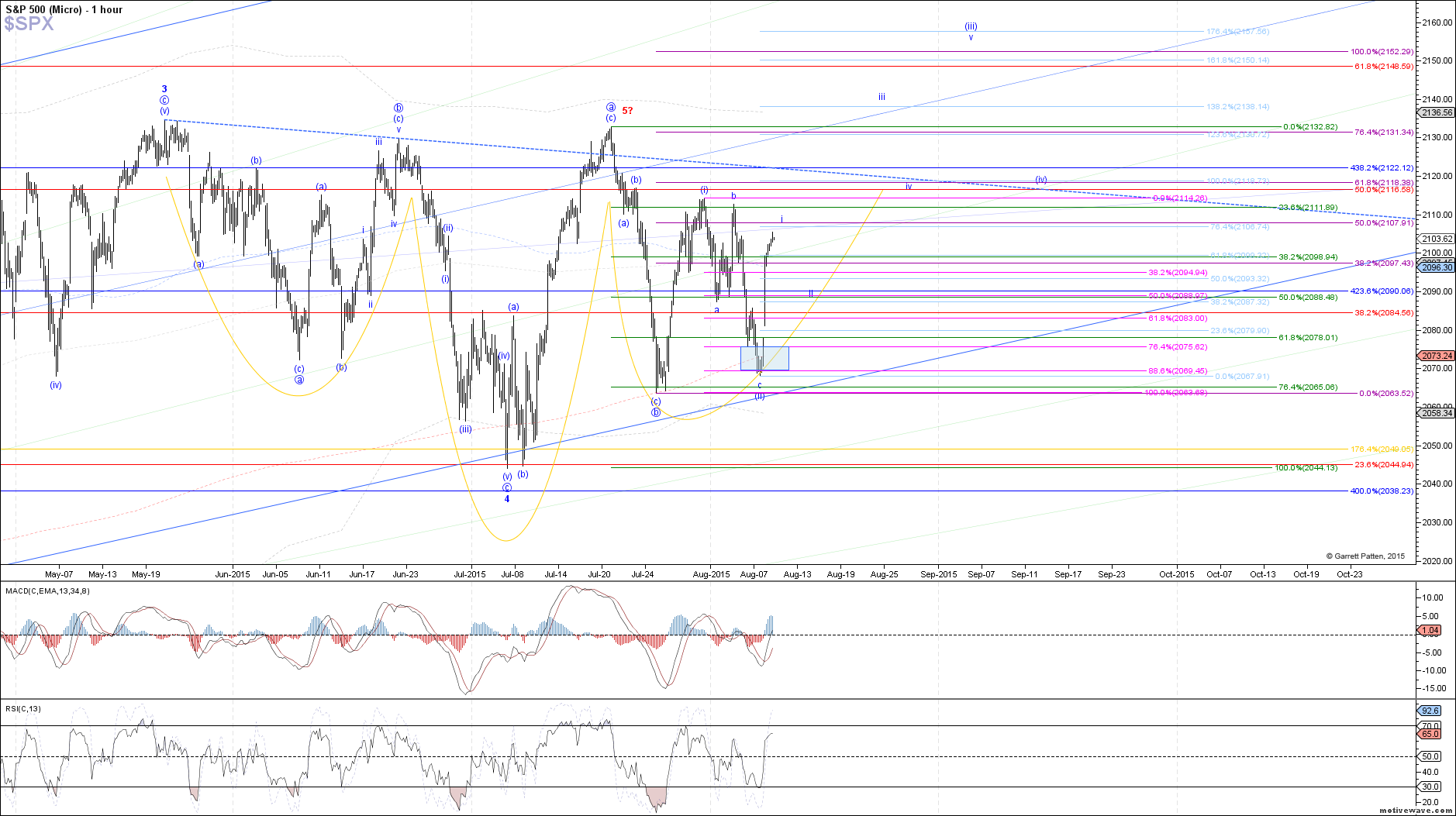 $SPX - Micro - Aug-10 1325 PM (1 hour)