Flying jello - Market Analysis for Aug 14th, 2017
The market traded strongly higher today, so far cooperating with expectations for a (b)-wave bounce following last week's decline off the high as an (a)-wave.
Since price has already reached the .500 retrace and is even close to the .618 retrace, it seems that all of the (b)-wave may be completing in this region rather than just wave a of (b). However, we need confirmation of such before looking confidently lower as the start of a (c)-wave heading below last week's low, starting with a break below the open this morning at 2455 SPX.
Until then it is possible to continue higher near-term, with 2470.50 followed by 2479.50 SPX as the next resistance regions to watch. I will also be keeping an eye on the ES futures chart to see if price starts to look more impulsive than corrective off last week's low, in which case we may need to adjust our expectations a bit for a potentially more bullish outcome.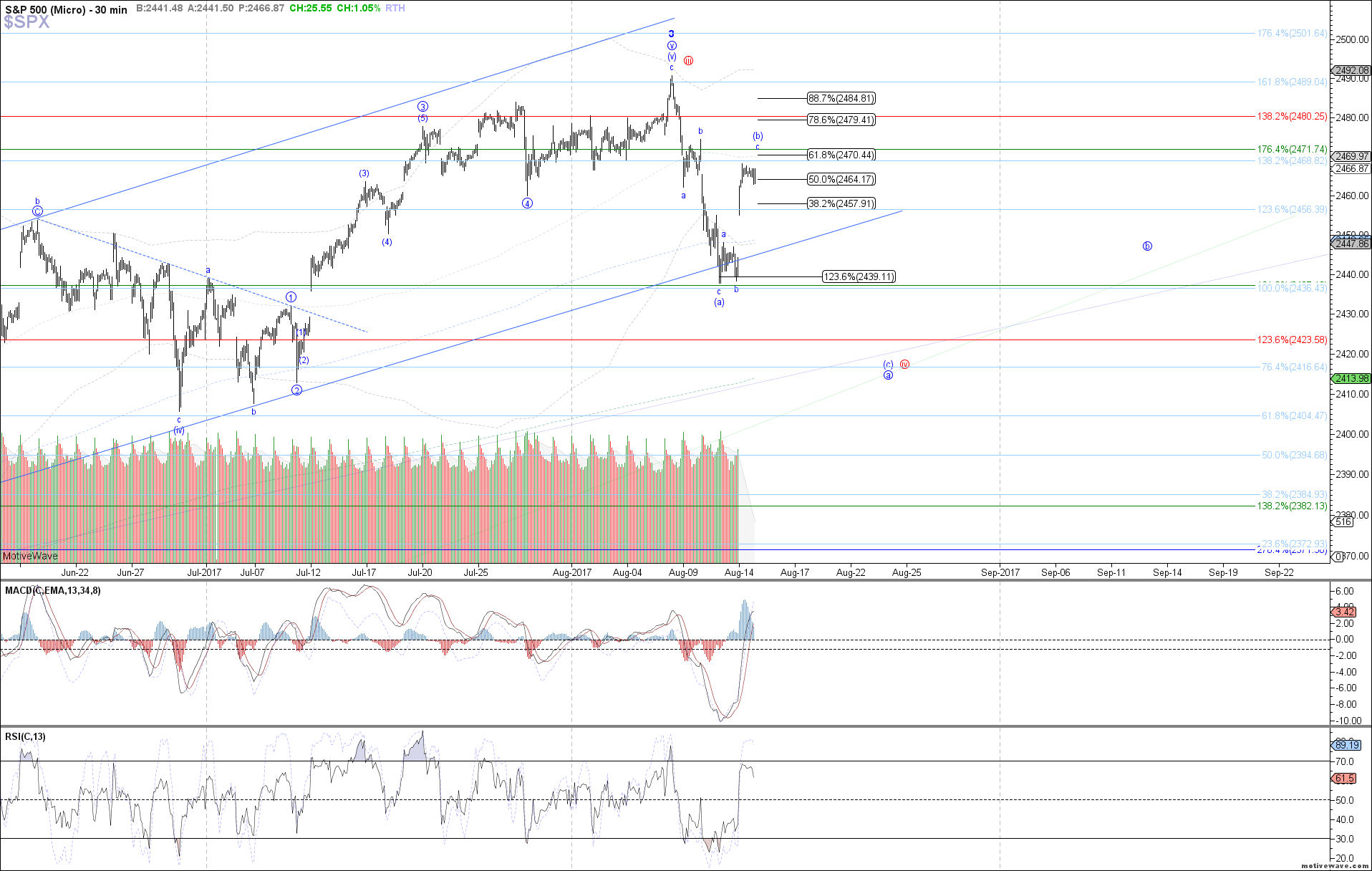 $SPX - Micro - Aug-14 1228 PM (30 min)