Expect more chop - Market Analysis for Aug 28th, 2017
The market traded nominally lower today, but overall not much movement. Price should still be working on the (b)-wave within circle wave b, the question is just whether that (b)-wave is taking shape as a standard abc or as a triangle.
I would prefer the former, since it results in better fib confluence for the (c)-wave of circle b. If we are in a c-wave of (b), then it is likely as an ending diagonal targeting ~2431.50 overall before completing.
However, as long as price is above 2436, a triangle can also be considered, where price will push sideways over the next several days, maintaining within the contracting trendlines.
Either way, our assumption remains that the circle b-wave is still in progress, so more near-term upside should be seen before turning back down and heading below the August low.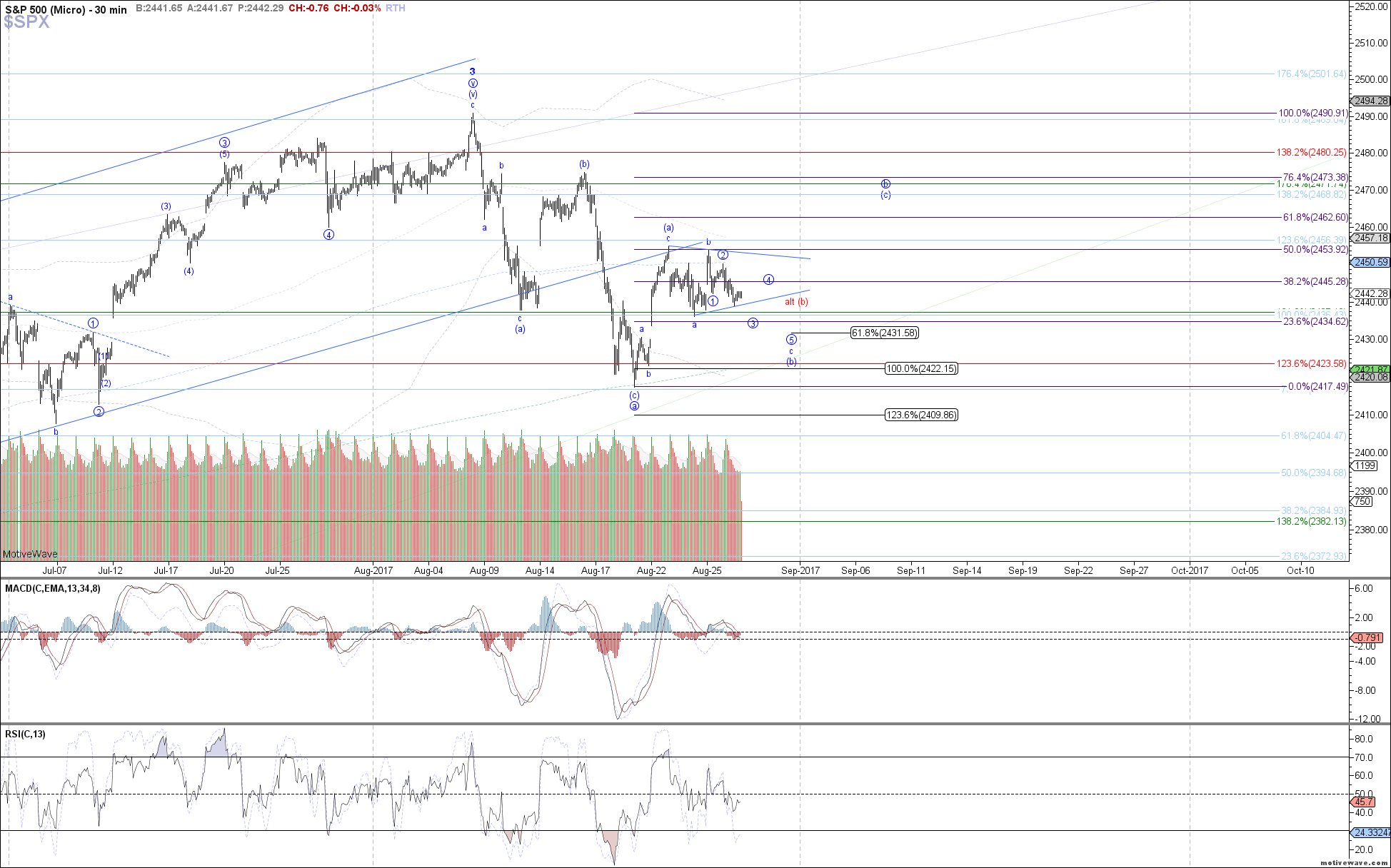 $SPX - Micro - Aug-28 1224 PM (30 min)