Ending diagonal still preferred, but needs to hold today's low
The market continued lower into the afternoon, dipping briefly below the 2433 SPX support before rebounding into the close. As long as the low today holds, then there is still a very reasonable chance to see the circle wave 5 up to 2458 SPX still to complete the ending diagonal wave v of (iii).
However, today's downside is about the limit that I want to see for the circle wave 4, so if today's low were to break instead, then I would be much more cautious looking for further immediate upside. Instead, I would consider the alternative count placed on the chart in red, where the June 9th low completed an A-wave of an expanded flat, and Monday's high was a B-wave. That would place price in a C-wave down to complete the expanded flat which can still see lower near-term into 2423 - 2410 SPX.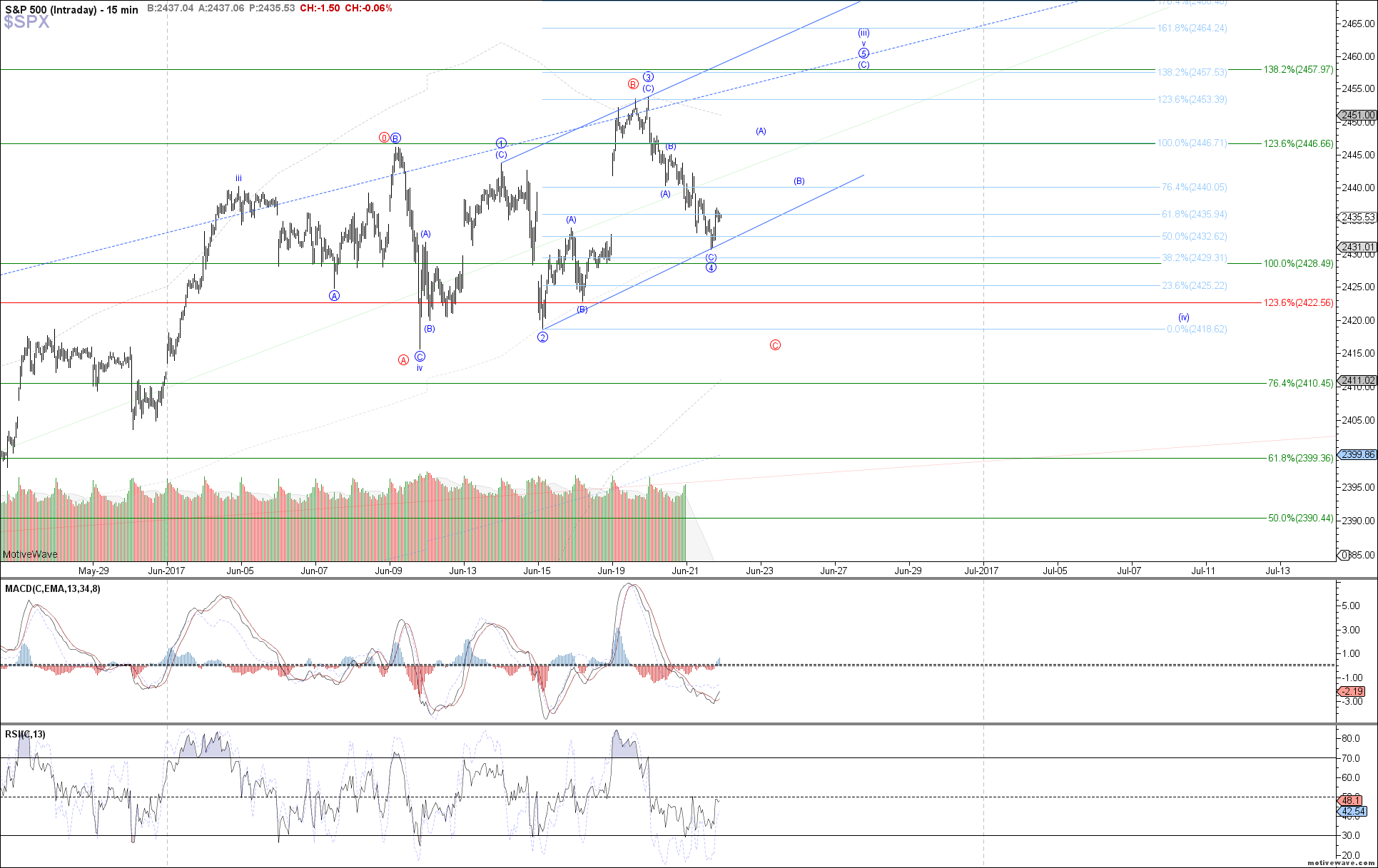 $SPX - Intraday - Jun-21 1230 PM (15 min)