Downside not complete - Market Analysis for Jun 27th, 2018
The market started off initially higher after the open, but held the resistance cited this morning and turned strongly back down into the close. Therefore, price continues to follow the red path as wave (c) of ii still in progress.
Following the red count, today's high should have completed wave iv of (c), with price now working on wave v of (c). Under that assumption, 2691.50 should be the minimum target before wave v of (c) completes.
Since the red (c)-wave should be an ending diagonal structure, that means that wave v should subdivide into 3 waves. Therefore, the low made near today's close may have completed wave A of v, allowing for a near-term bounce in wave B of v next. If seen, then 2720 - 2731 ES is fib resistance above that should hold in order to turn price back down toward the final low in wave C of v.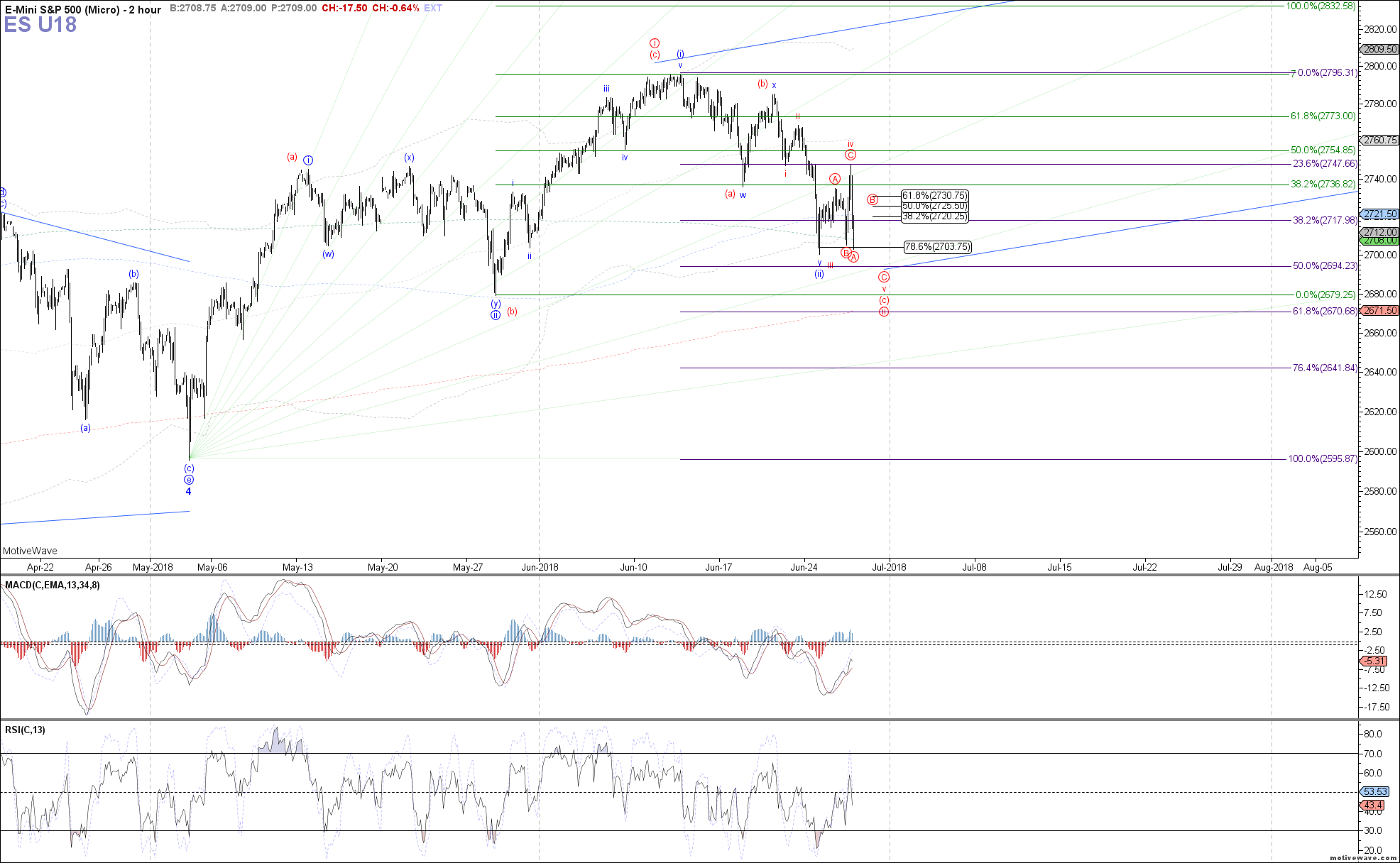 ES U18 - Micro - Jun-27 1226 PM (2 hour)