Downside following through - Market Analysis for Mar 22nd, 2018
The market did not disappoint today, gapping down this morning following the corrective bounce into target resistance yesterday. Price then proceeding to drop toward the initial 2660 SPX target cited this morning before seeing another corrective bounce into the afternoon. Price has yet to make a lower low since then, so it is possible that the current bounce is still in progress as a larger flat, but overall lower levels are still expected before a more lasting bottom.
So far the price action appears to be following the operative blue count, with today's low potentially completing wave a of (iii) and price now consolidating in wave b of (iii). If so, then the afternoon bounce was technically enough to complete all of wave b into the .382 retrace of the a-wave down from yesterday's high. However, until price breaks down to a new low, turning into a slightly larger flat for wave b is still possible as well, taking price back up to test 2691 - 2700 SPX one more time before rolling over again.
Once new lows below the low today are seen, 2635 - 2628 SPX becomes the next target support, where the red (y)-wave of circle ii is projected to hold. If that breaks (which I currently think it eventually will), 2610 - 2595 SPX would be up next as the target for blue wave c of (iii).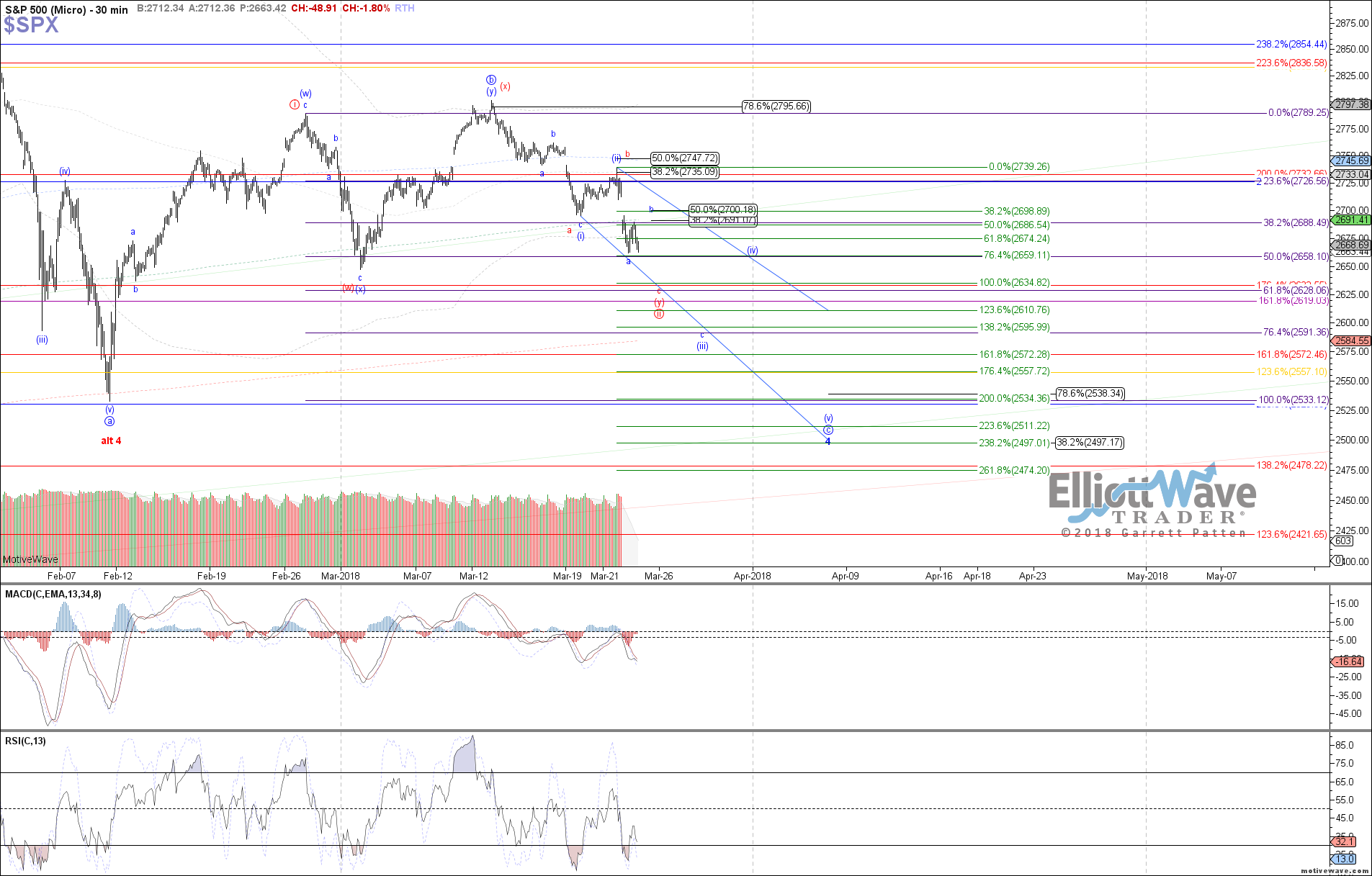 $SPX - Micro - Mar-22 1213 PM (30 min)