Downside follow through - Market Analysis for Mar 21st, 2017
Despite the brief fake out this morning, once price broke below yesterday's low it confirmed our 3rd wave down in wave c of the blue count, which has already reached standard pinball targets for completion.
However, we don't quite have enough of a bounce off today's current low to confirm that the circle wave 4 of c has started, so if another extension lower in circle wave 3 is seen, then 2338.25 - 2333 ES is the next fib support below.
Otherwise, we need a consolidation as circle wave 4 next that is proportional to the circle wave 2 of c, with current overhead resistance that should hold at 2355.75 ES. A break above 2361 ES would be needed to suggest anything more immediately bullish at this time, otherwise another low in circle wave 5 will be expected before a more lasting bottom.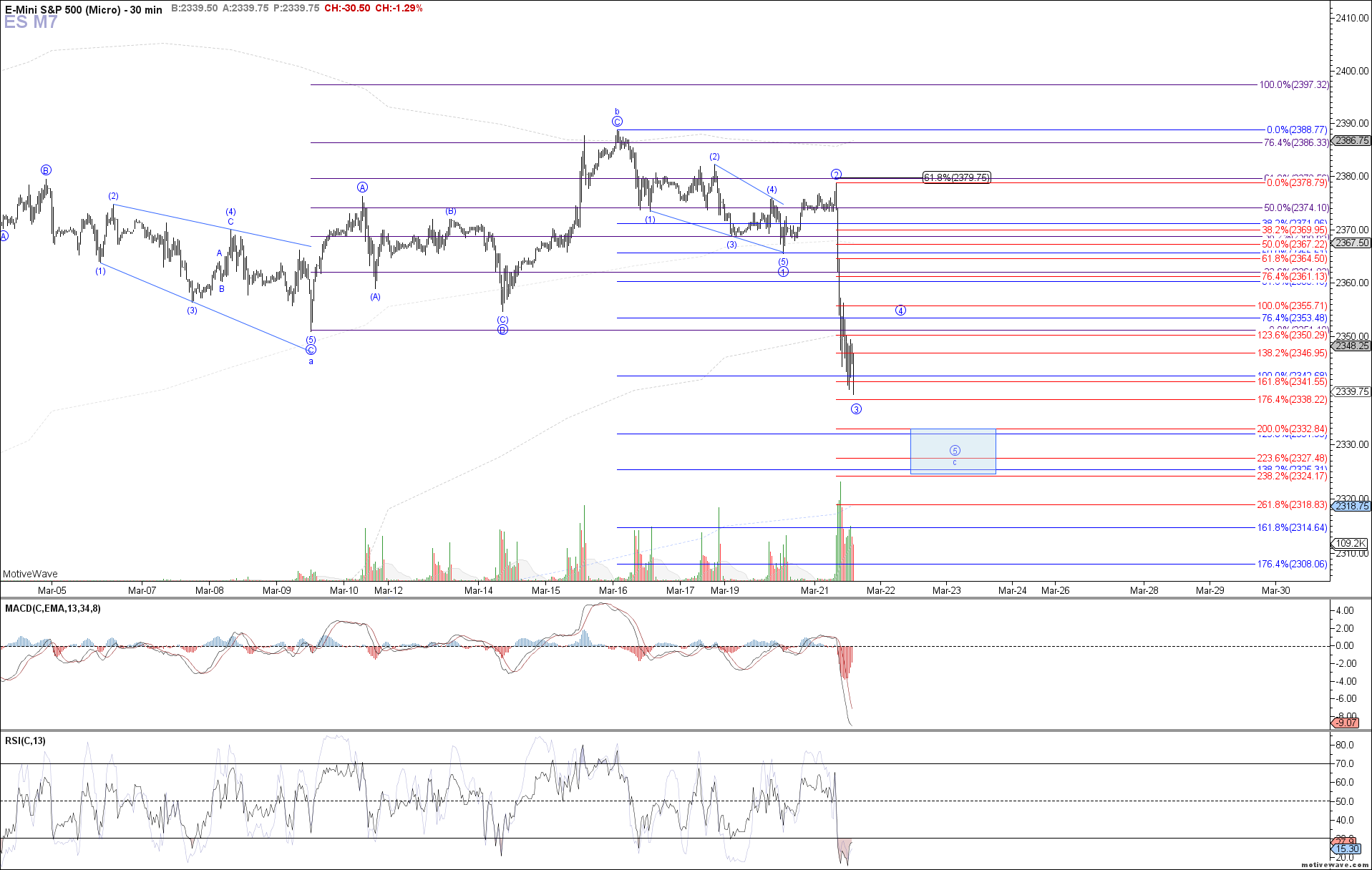 ES M7 - Micro - Mar-21 1345 PM (30 min)