Digesting yesterday's move - Market Analysis for Mar 20th, 2018
Today's market action was relatively tame compared to the move lower seen yesterday, with price just consolidating sideways for the day following the bounce off yesterday's low. The market is likely waiting until tomorrow's FOMC announcement before making any major decisions, but we do have a setup to see further near-term upside into tomorrow afternoon before potentially turning lower again.
So far the 2725 SPX pivot level mentioned this morning has continued to hold, keeping the standard impulse count shown in red alive still. However, there is no clear setup for immediate downside based on today's price action, at least as long as we are above 2706 SPX.
Therefore, as long as support continues to hold, we may see more of a bounce tomorrow that takes price toward the larger resistance above between 2747 2760 SPX. If price follows that path, then it will invalidate the red count, and instead suggest either a (i)-(ii) start to an ending diagonal c-wave shown in blue, or possibly a (i)-(ii) i-ii of a standard impulse still if price holds toward the lower end of resistance.
Either way, based on the various individual stock charts and world indices that I follow, I still do not see enough evidence out there to assume anything more immediately bullish at this time.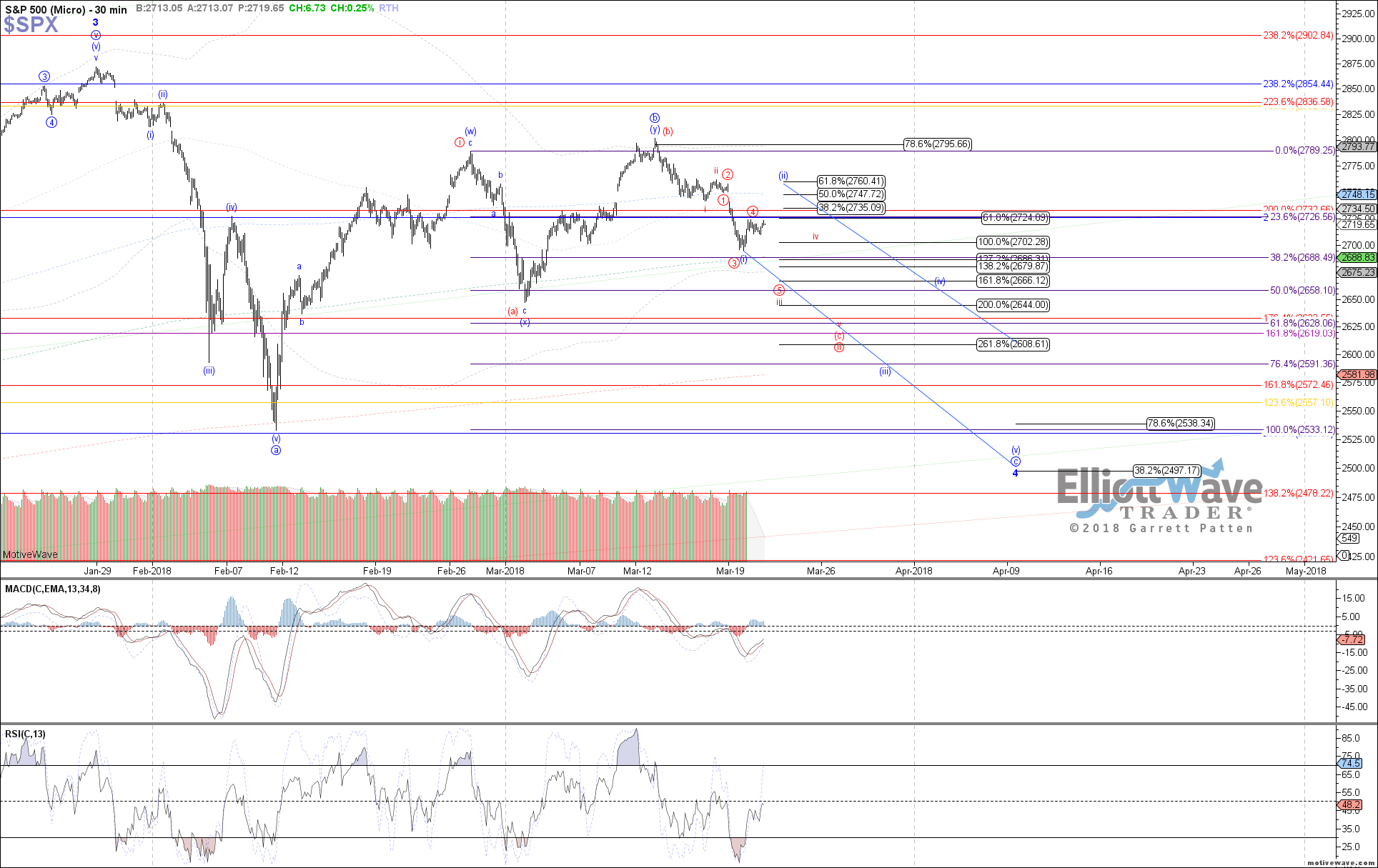 $SPX - Micro - Mar-20 1231 PM (30 min)