Corrective action continues - Market Analysis for Oct 17th, 2016
The market traded modestly lower today, finding support so far in the 2126 - 2120 SPX target range for wave B of iv in the red count. However, price has not yet provided us with a solid indication of a local bottom in place and the start of red wave C of iv, which would come from a move back above 2135 SPX.
Assuming that price continues to follow the red count and a bottom is already in place for wave B of iv, then the current target for wave C of iv is between 2153.50 - 2161.50 SPX. This target range would be lowered slightly though if red wave B of iv has not finished and one more low into the 2120 SPX support is needed.
Otherwise, a break below the 2120 SPX support would start to suggest that all of red wave iv completed at Friday's high, and price is already in red wave v heading to the 2106.50 - 2090 SPX target below to complete wave ii of 3 sooner rather than later.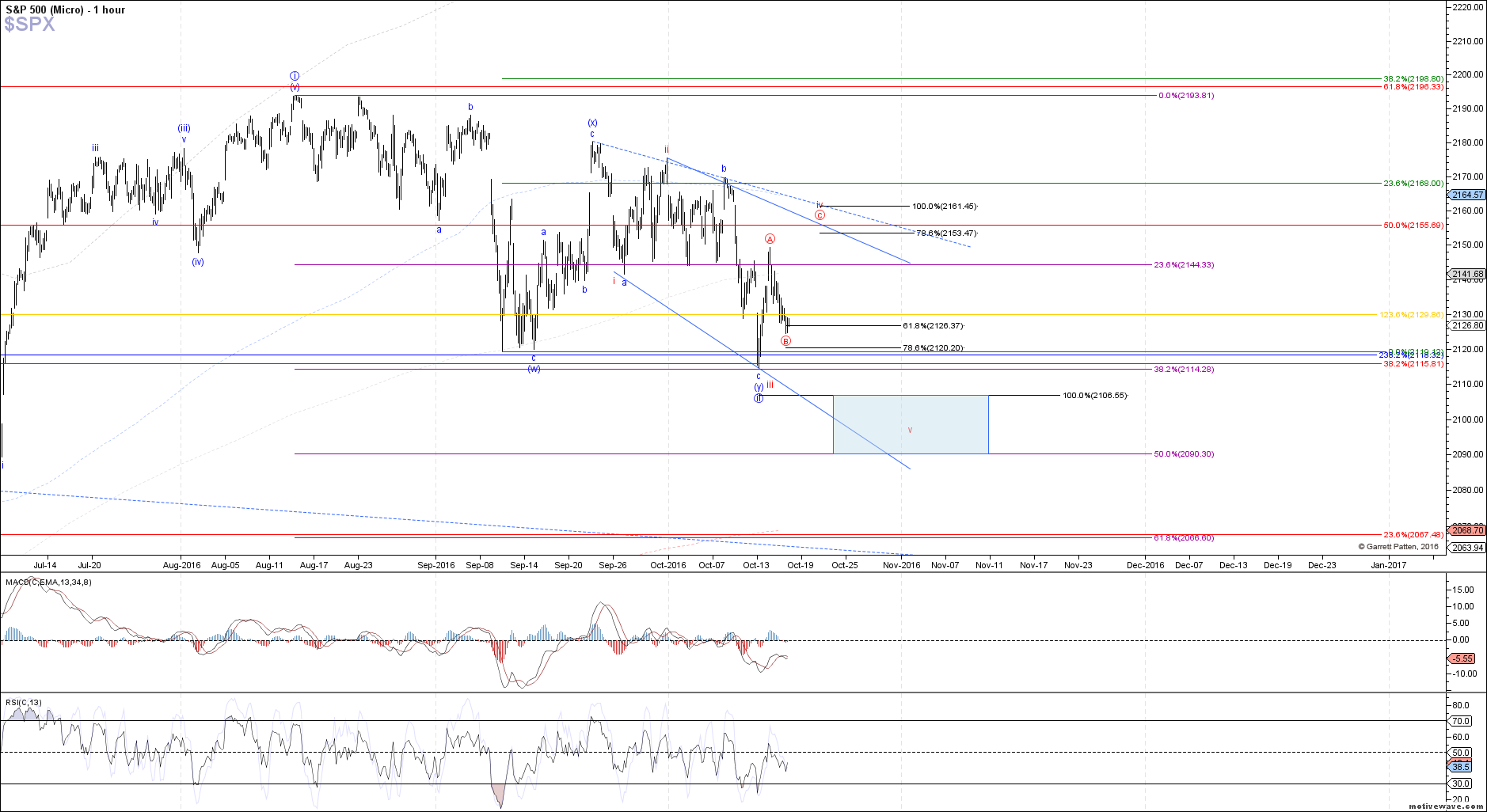 $SPX - Micro - Oct-17 1329 PM (1 hour)