Cooperating with a b-wave bounce
The market traded higher today, making a new high on the week and so far following expectations for wave (c) of b in progress off the overnight low. Price is still shy of reaching the target region cited between 4415 - 4444 though, so ideally we still have a little bit more near-term upside left to reach there before this b-wave bounce completes.
Assuming price does reach higher, there are two possible variations of the subwave structure for wave (c) of b shown on the chart. The blue path is slightly more bullish as it can target the upper end of the target range at 4444 as the .618 retrace, still working on wave iii of (c). The red path only needs one more high as wave v of (c) into the lower end of the target range at 4415 - 4424 in order to complete wave (c) of b.
Either way, as long as the low made this morning at 4356.50 holds, more near-term upside is possible. A break below the low made this morning would be a warning sign of a local top already in place and the b-wave bounce potentially complete already.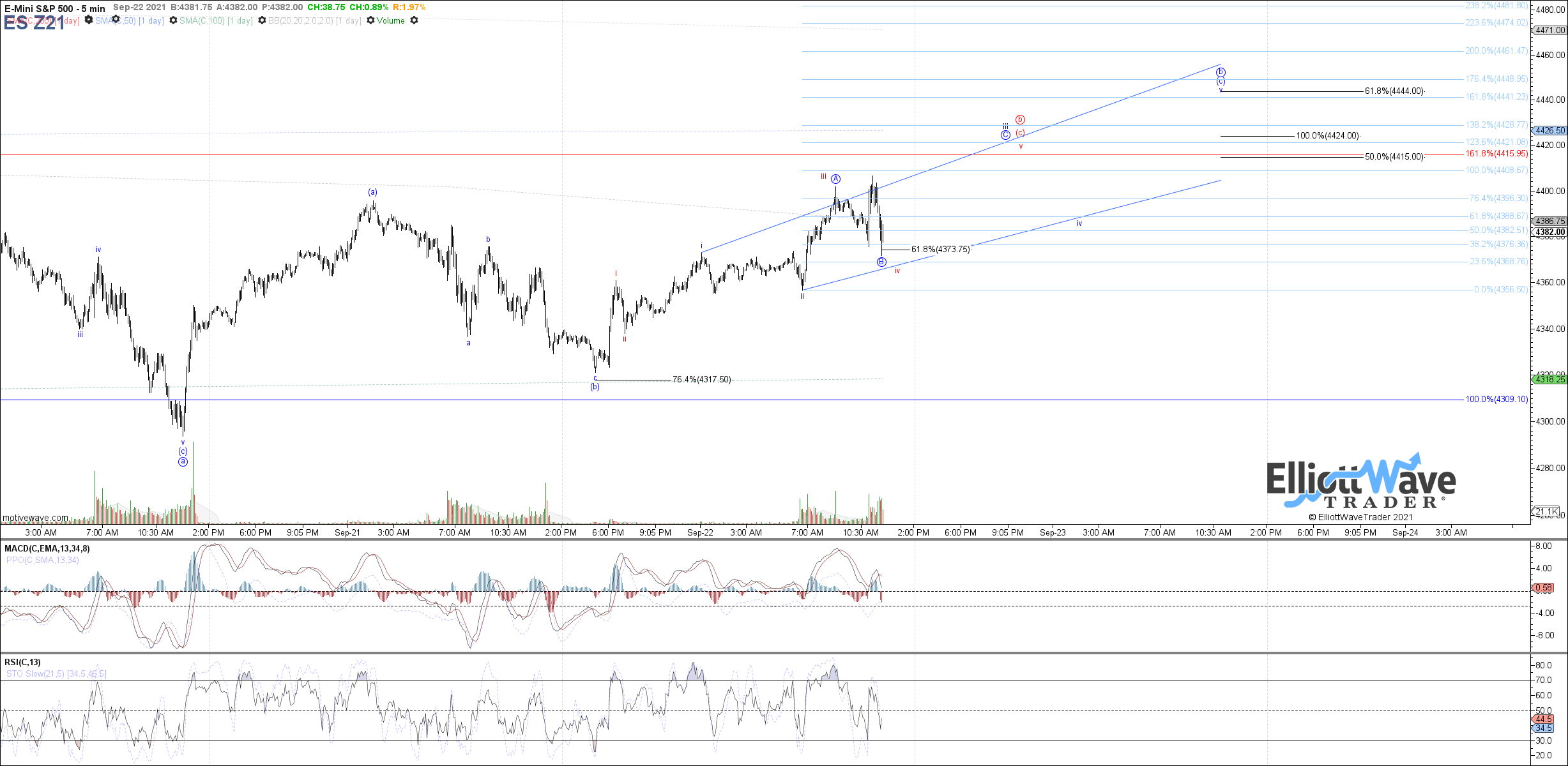 ES Z21 - Intraday - Sep-22 1158 AM (5 min)