Cooperating so far - Market Analysis for Jun 22nd, 2016
Despite the early strength this morning in the market, the SPX managed to stay below Monday's high, maintaining the red count as operative with price still working on the beginning stages of a c-wave down to 2031 - 1989 SPX from here. The next step toward confirming this path is going to be a sustained break below 2080 SPX, which represents the 1.00 extension down from Monday's high as well as the 50 day SMA.
If price can breach that support, it should result in follow through lower from there. Otherwise, there is a possible "evil scenario" which I am adding to my chart in green, where price holds the 50 day SMA as a smaller degree (b)-wave, and then turns back up to retest or even slightly exceed the June high as a false breakout in an expanded flat wave 2 instead. It would not be my preferred path, but it would likely cause the most pain to market participants...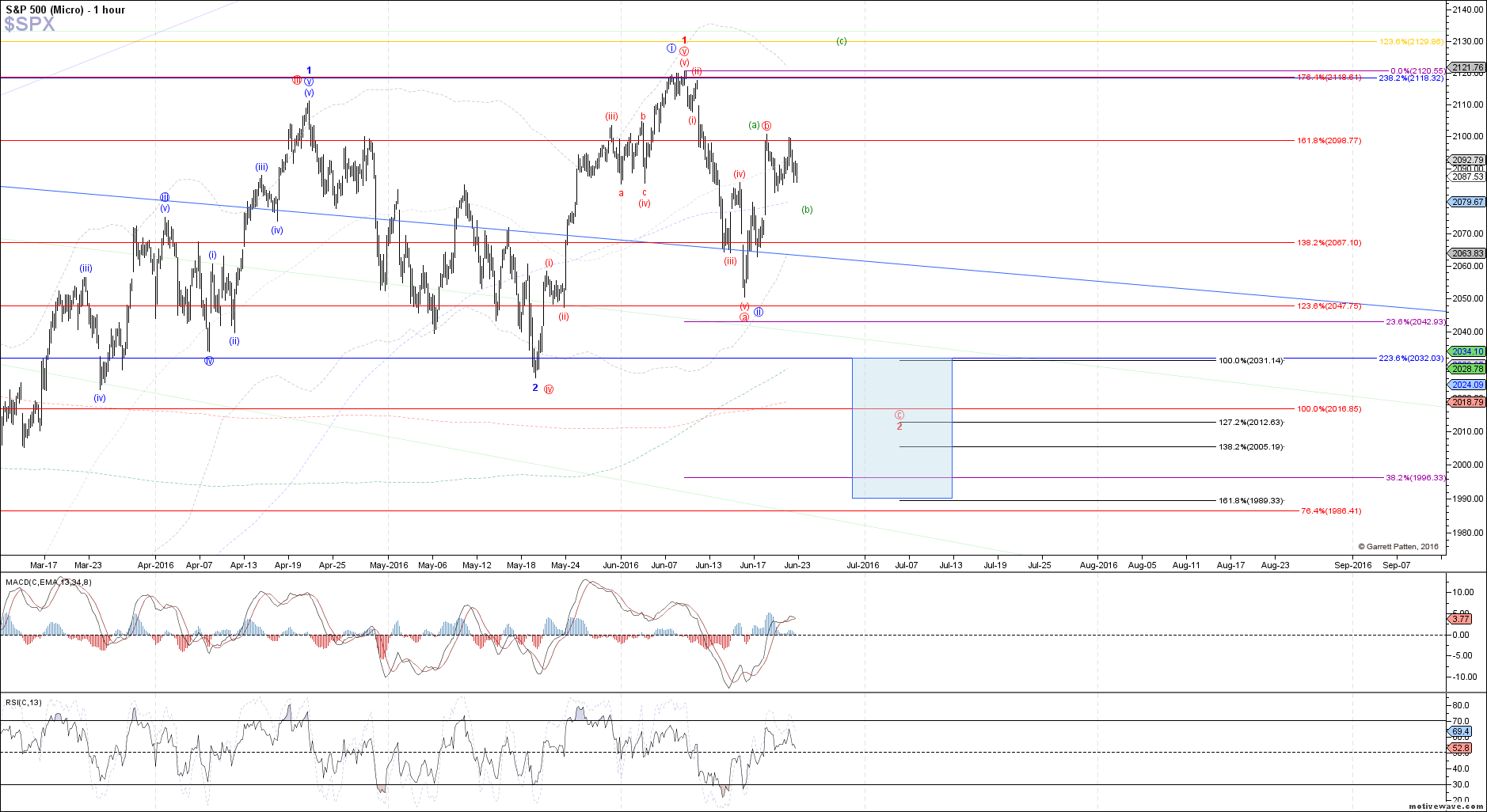 $SPX - Micro - Jun-22 1339 PM (1 hour)