Market Analysis for Aug 4th, 2016
Today was mostly a consolidation day, as we didn't get much movement in either direction. As noted this morning, after the overnight price action and the action that we saw today, it is no longer clear that this bounce off Tuesday's low is corrective and instead could be the start of red wave (v). Price had the opportunity for a setup lower into yesterday's close and did not take it, thus we must consider the alternatives.
We still don't have a definitive answer whether or not wave (iv) in the red count is complete yet though, since if red wave (v) has started, we are dealing with some sort of diagonal off the low. Therefore, I am more interested in support and resistance at this time to weigh probabilities. As long as price is above 2155 SPX, there remains a decent chance that price intends to head up to 2196 SPX next in red wave (v), which also increases in probability above today's high.
Otherwise, below 2155 starts to shift odds back in favor of this bounce being corrective, and a test of the lower support for red wave (iv) at 2136 SPX next.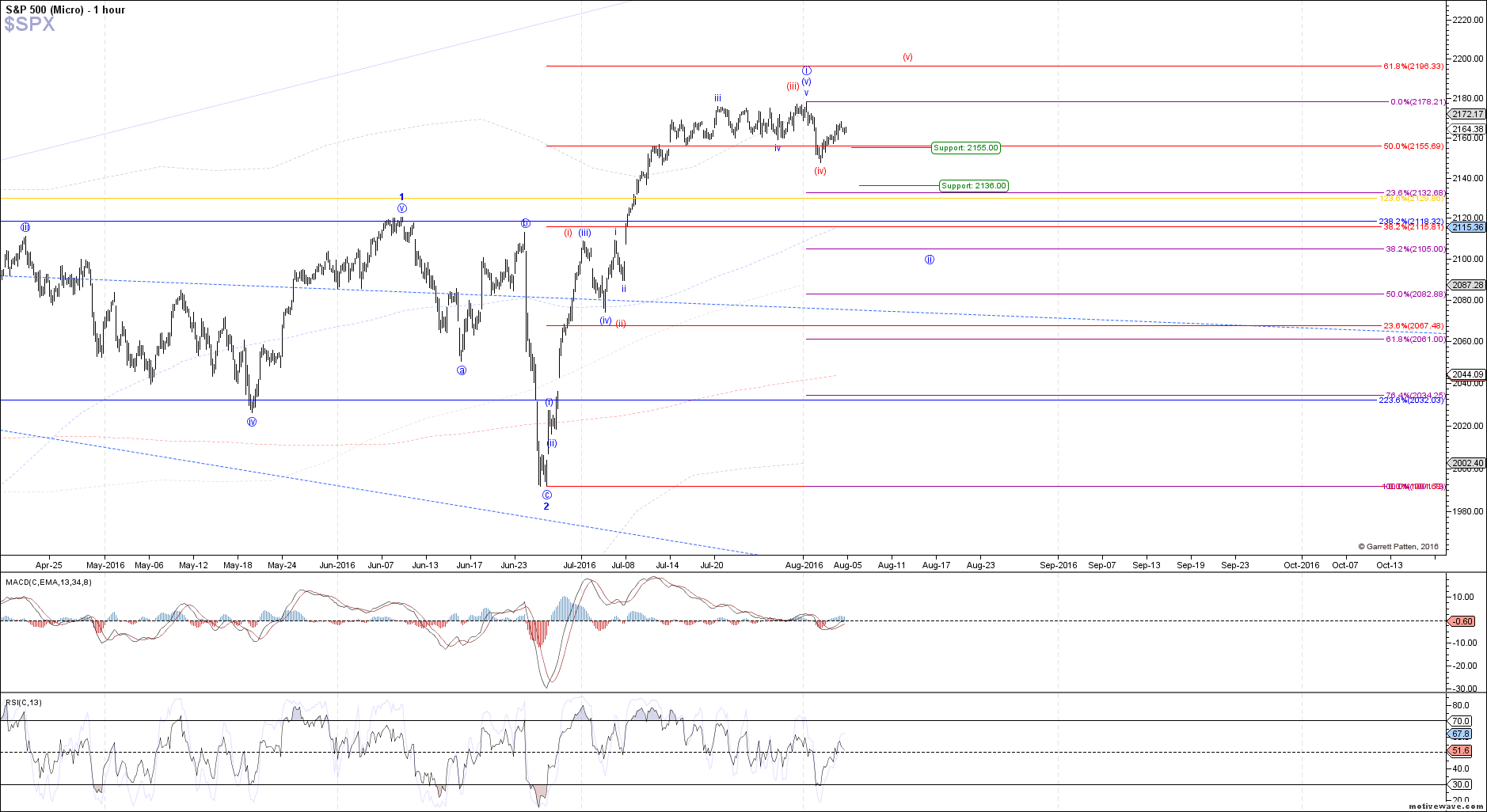 $SPX - Micro - Aug-04 1345 PM (1 hour)