Can bulls capitalize on this setup?
With the break above the 1895 ES pivot level last night and follow through higher today, the door has been opened for the bullish blue count to make a comeback here. There is a slight discrepancy between the futures ES and cash SPX charts though, where ES looks like it needs one more local high as wave v of (i) but SPX can count as 5 up already. It is very possible that ES makes a new local high after hours before pulling back some in order to resolve this discrepancy. The bottom line though is that there is a now a setup for this to break higher, potentially even as a gap-up tomorrow, should the bulls decide to capitalize on it.
However, follow through from here is key if a larger rally back to the September high is starting under the blue count. The bearish red count is by no means dead yet, although at this point it does seem limited to an ending diagonal structure for the C-wave down, with this current bounce counting as wave (b) of red iii. A turn back down from here and sustained break below 1878.75 is what is needed though in order to get the bearish red count back on track. If seen, it would start to place probabilities back in favor of a move back below yesterday's low, continuing on to target 1815 ES next to complete red wave iii before a corrective bounce in wave iv.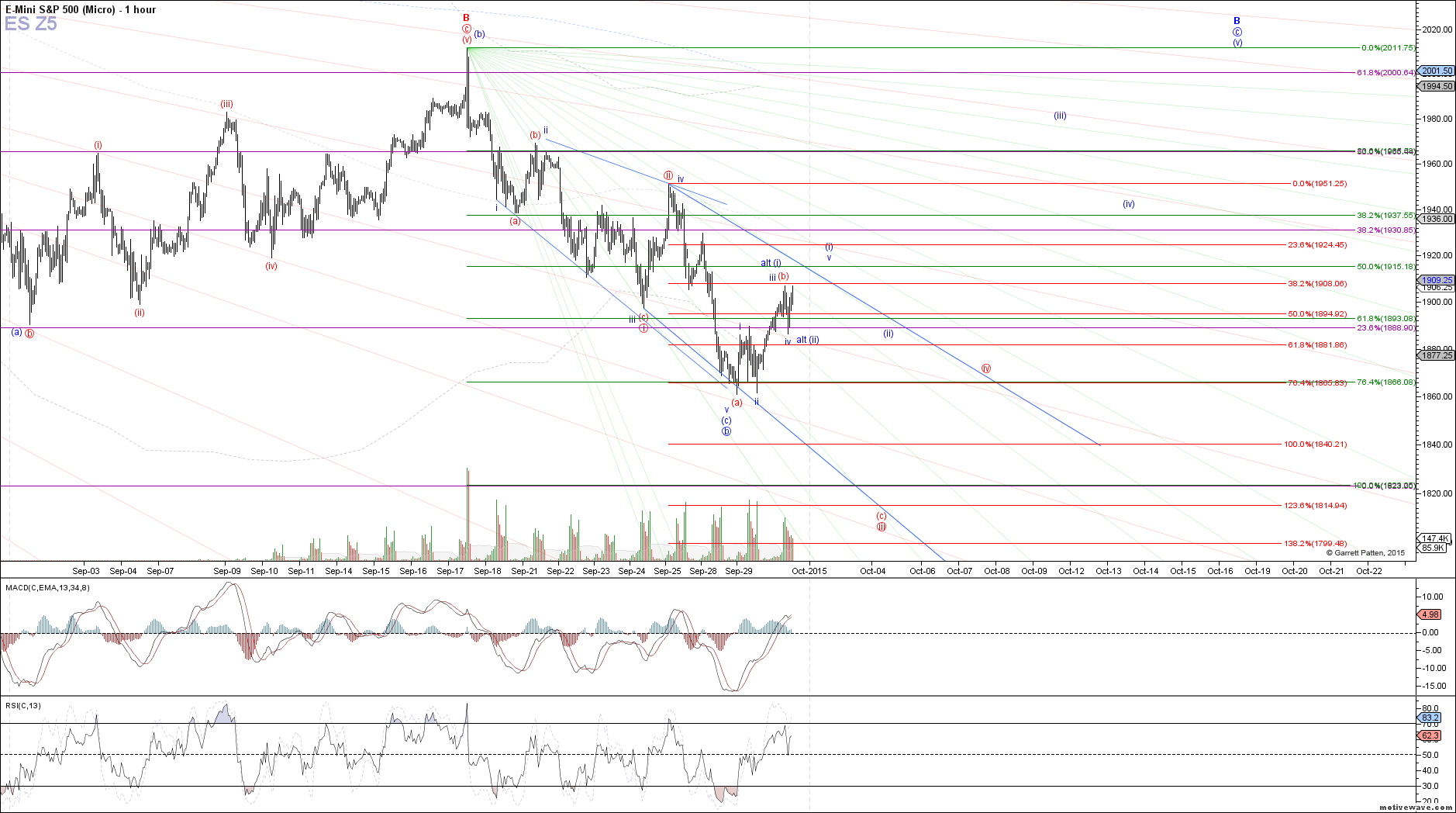 ES Z5 - Micro - Sep-30 1334 PM (1 hour)