Bulls struggling but not yet defeated
The market traded lower today, but so far has managed to hold above yesterday's low. Therefore, the potential 1-2 setup higher as the start of wave c of (b) remains technically valid still.
However, the bounce that we've seen so far off today's low is far from inspiring, and leaves me feeling much less confident that we are going to see follow through immediately higher from here. For that reason, we should look at some of the alternatives, which have already been discussed.
The first alternative is that wave b of (b) still needs one more low into the .786 retrace at 2332.50 SPX before completing. This is what we were initially expecting yesterday until price staged what looked like a 5 wave bounce off the low to suggest a possible bottom already in place.
The more bearish alternative if the .786 retrace at 2332.50 SPX cannot hold is that wave (b) of iv already completed at the April high, and price is heading immediately below the March low from here as wave (c) of iv already. I don't see a clear impulsive structure down from the April high yet, which is one of the reasons this path is not my current primary, so if it does play out the (c)-wave may be an ending diagonal structure.
Otherwise, price needs to get back above yesterday's high to put the immediately bullish path as wave 3 of c of (b) in progress back on track.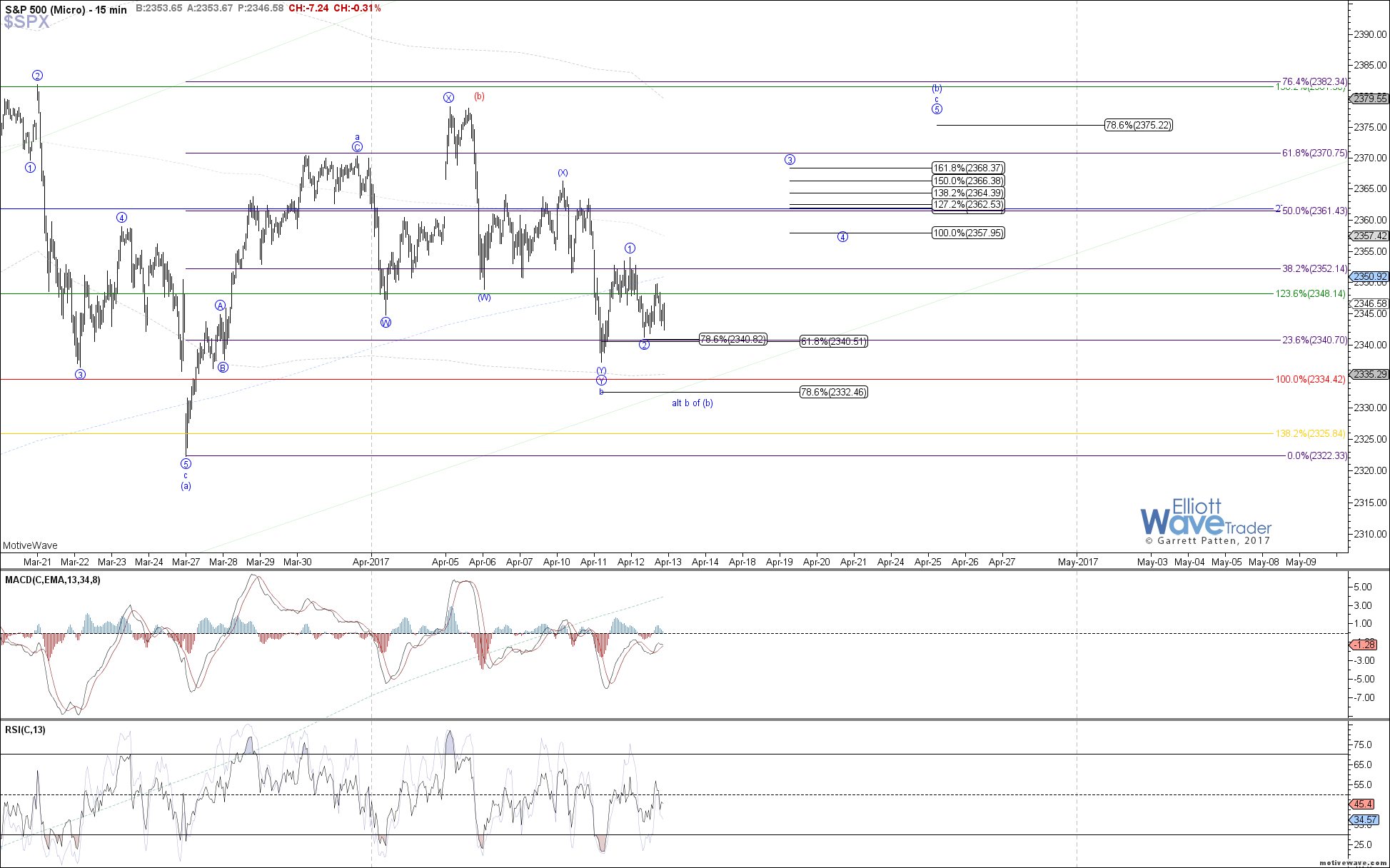 $SPX - Micro - Apr-12 1325 PM (15 min)