Wild action today, a treat for both bulls and bears alike. I regret that I was not able to call the action better in real-time, or give adequate forewarning before it happened, but occasionally you get patterns that really only make themselves clear after-the-fact. Now that the day is over though, I believe we have a better idea of what to watch for going forward now.
Bears failed to follow through on today's potential break-down, and this snap-back has instead given us what looks like a very convincing 5 waves up off the low. To me, this is a declaration from the blue count that it is not dead yet, and the door to a new swing high this year is still open. That path would still be as a c-wave of a 5th in the ending diagonal structure off the October low, today's low would just be a deeper b-wave. Unless that c-wave is going to take shape as an ending diagonal (yuck), today's 5 up off the low would count as wave i of (i) of c. Therefore, I would expect to see a consolidation/pullback into tonight and tomorrow morning as wave ii, with current support between 2073 - 2065 SPX. As long as we are above today's low, I am going to give the blue count the current edge regarding probability.
Based on the crazy action we have seen lately though, I am not ready to take the bearish red count off the chart though, as we've seen some "fake" impulses this year. Under the bearish red count, this bounce would likely be a (b)-wave of iii in a diagonal to the downside, which would mean that we take out today's low and head to 2041.50 SPX next in red wave (c) of iii. That is why holding today's low is important.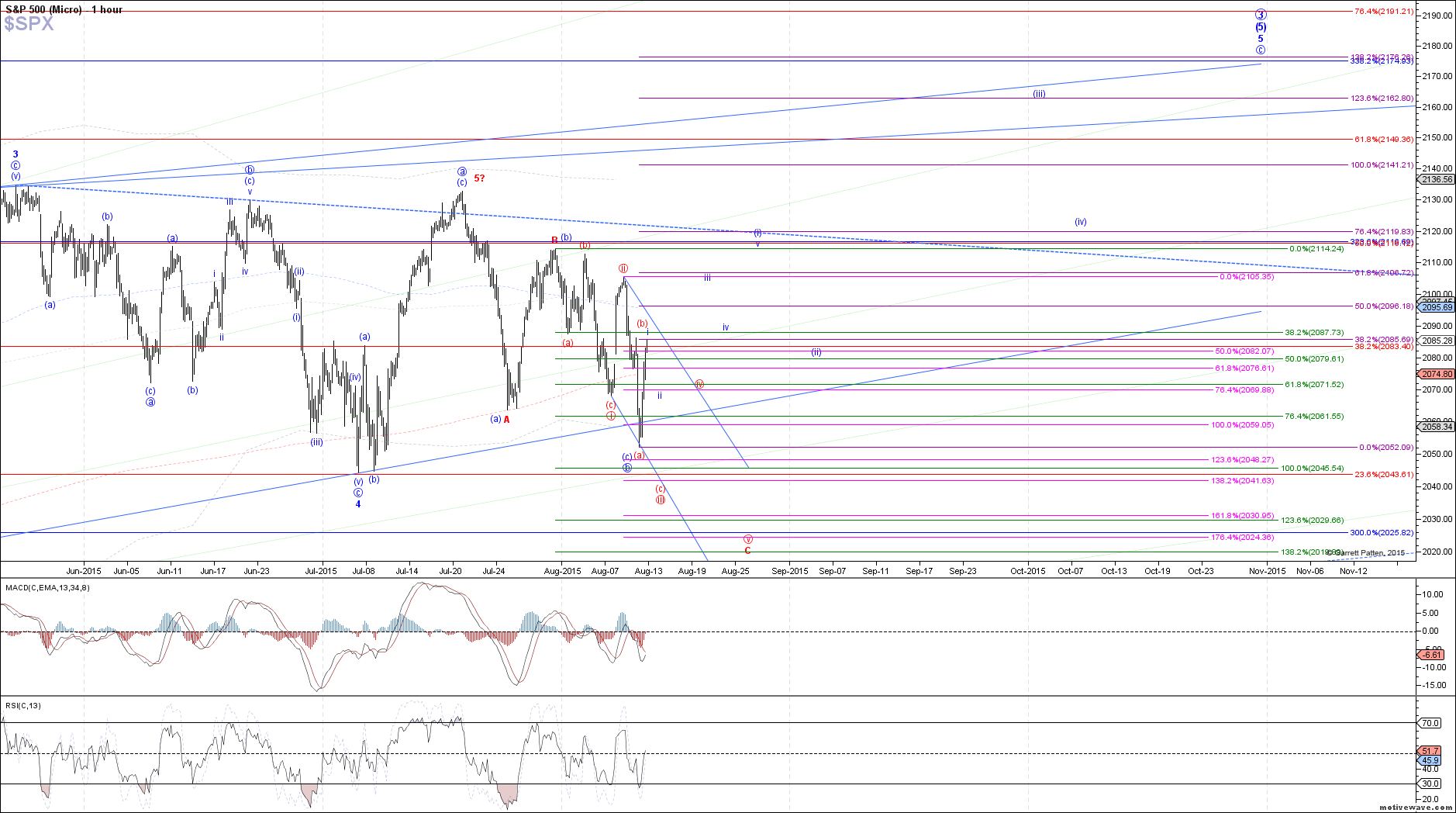 $SPX - Micro - Aug-12 1324 PM (1 hour)