Bulls given another chance
We saw a change of character from the market today, with price actually managing some sustained upside and being able to clear initial resistance. Therefore, I will maintain some skepticism still based on the false starts that we saw last week, the blue path is still very much alive and gaining in probability again that can take price back near the April high in wave c of a larger (b)-wave flat.
Under that count though, price should still be working on wave 1 of c, so once that completes another consolidation as wave 2 of c will be expected. For those eager to trade the potential upside that do not have a position already, that will be your best opportunity to enter.
Otherwise, I still see no reason to assume that the larger wave iv of 3 that began from the March high has completed, and breaking back below Friday's low would put probabilities firmly back in favor of a completed (b)-wave top at the April high, and price already in the red (c)-wave heading immediately below the March low.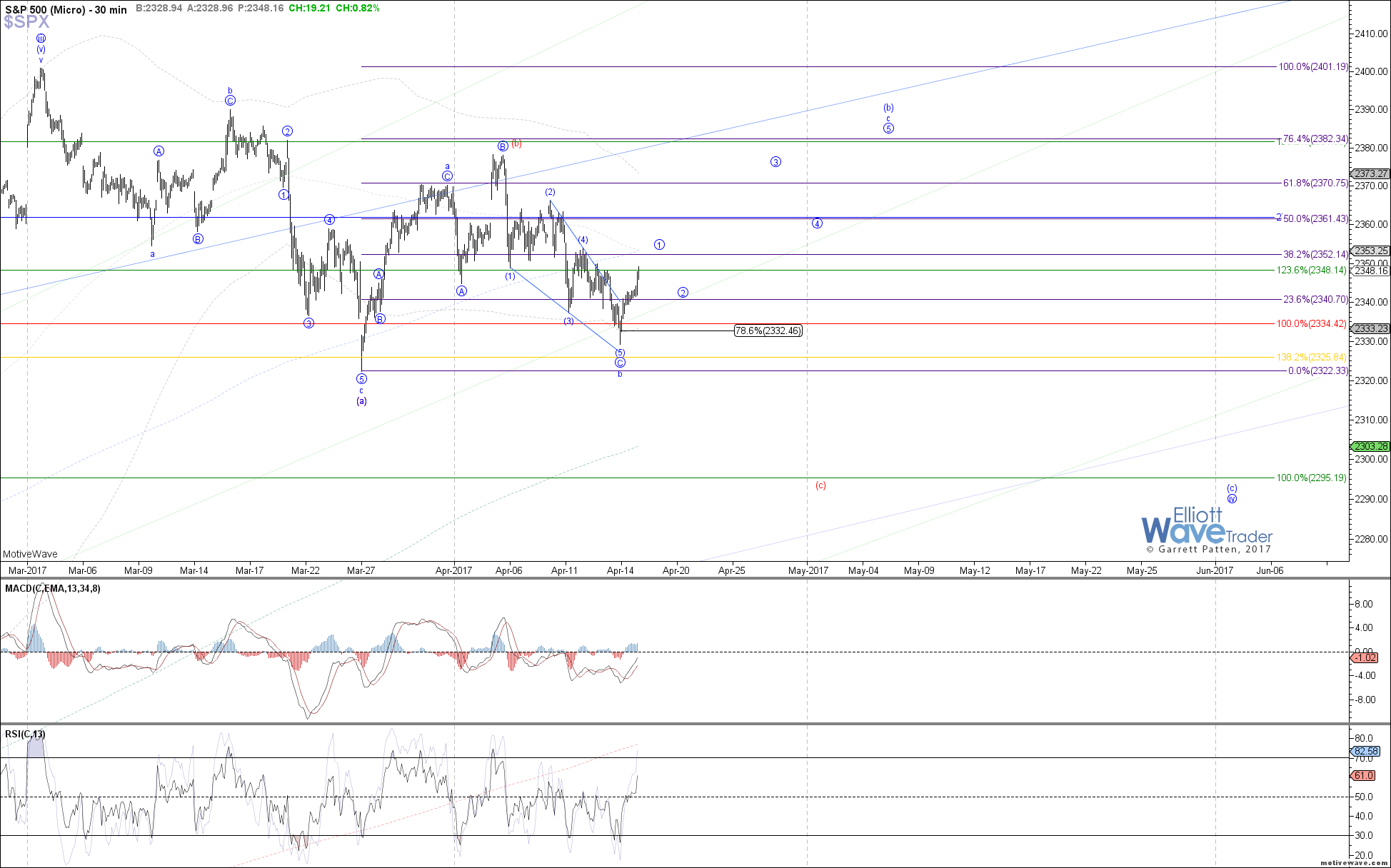 $SPX - Micro - Apr-17 1350 PM (30 min)