Today the ES saw follow through higher after yesterday's breakout above downtrend line resistance. This price action has provided us with a reasonable 5 waves up from yesterday's low, signaling the potential start of our larger 3rd wave. Price has not signaled a local top just yet, so a nominal amount more of near-term upside tonight may be seen.
If price has indeed staged 5 waves up as wave (i) in the bullish blue count though, we should see a corrective pullback in wave (ii) starting tomorrow with current projections of support sitting at 2015 - 1999. An orderly 3 wave decline into this region would setup a confident long trade with a stop below yesterday's low.
However, if price starts declining impulsively off this next local high instead, there is still a potential near-term bearish outcome shown by the red count, in which price has just completed the (b)-wave of a larger Y-wave. That would still setup another push down to a new swing low to complete a larger wave 2 before we start the expected 3rd. This potential would not come into play unless we saw an impulsive break of 1999, until then the blue count remains operative.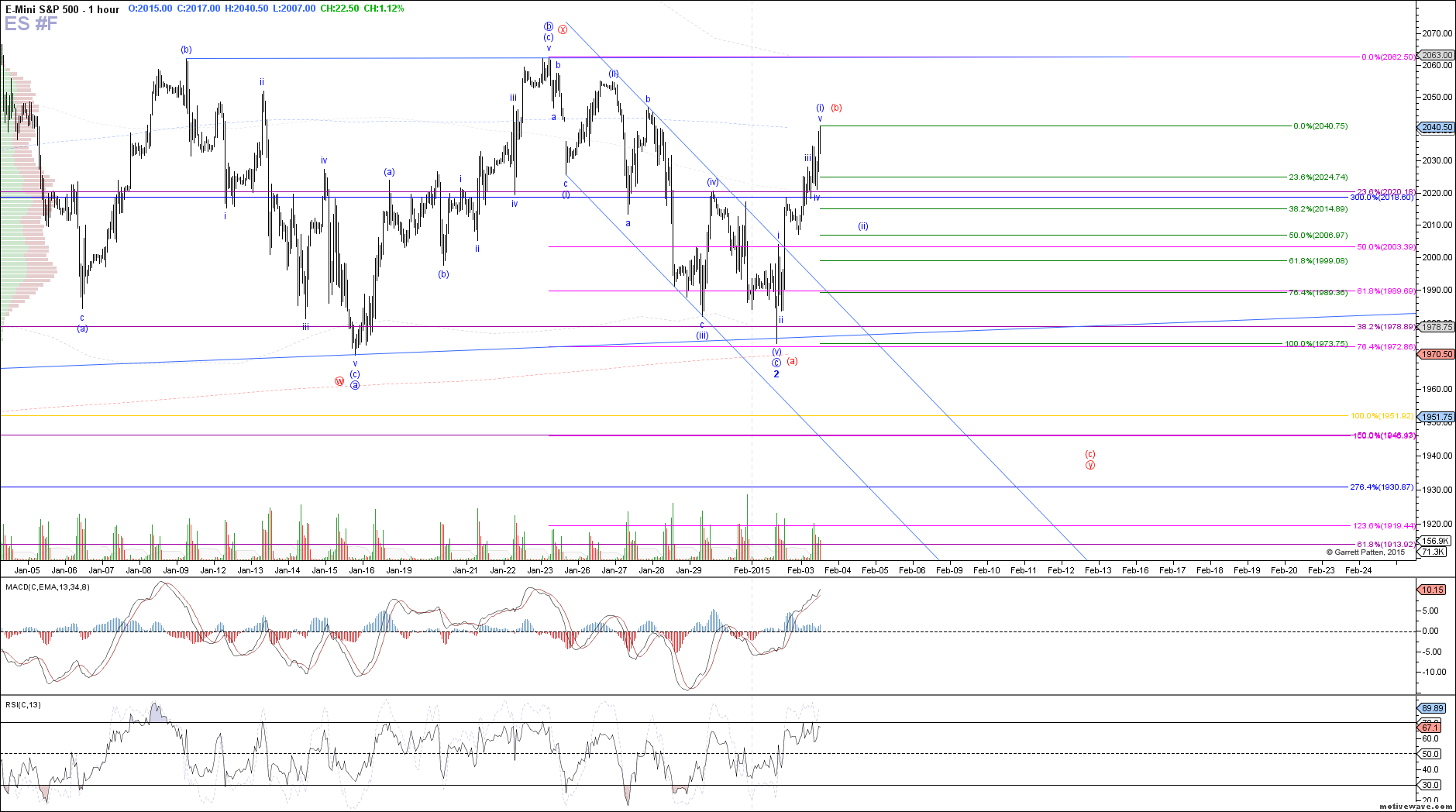 ES #F - Primary Analysis - Feb-03 1333 PM (1 hour)