Bulls Answer Back - Market Analysis for Apr 13th, 2023
Bulls certainly stepped up to the plate today, bidding the market up shortly after the open and all the way into the close without much of a pullback along the way. Going into yesterday's session, the price structure since last week's low was tracing out what looked like a diagonal, completing wave 3 of the diagonal at yesterday's pre-market high and then pulling back in wave 4. Initially price held standard retrace support for the 4th at yesterday morning's low, but then ended up breaking that support going into the close. Therefore, with price below normal retracement support for a 4th wave in a diagonal, from a probability standpoint it looked like a much less likely expectation despite being still a technically valid count.
Fast forward to today's session, and clearly the diagonal has made a resounding comeback, with price already close to retesting the pre-market high made yesterday morning. There is still room for a little bit more near-term upside in the 5th wave of the diagonal, with the 4188 - 4200 fib range cited yesterday still as a potential target. If the diagonal is an ending variety, then it should complete wave v of (c) in the blue count.
However, the more sustainably bullish count shown in red still remains very much in contention, with 4273 still as the standard fib target expected to be reached if this is instead red wave (v) of iii filling out. However, we will first need to see how price reacts to the 4188 - 4200 before reassessing the probability between the two paths. A break below 4150 would be needed at a minimum to consider anything more immediately bearish at this time.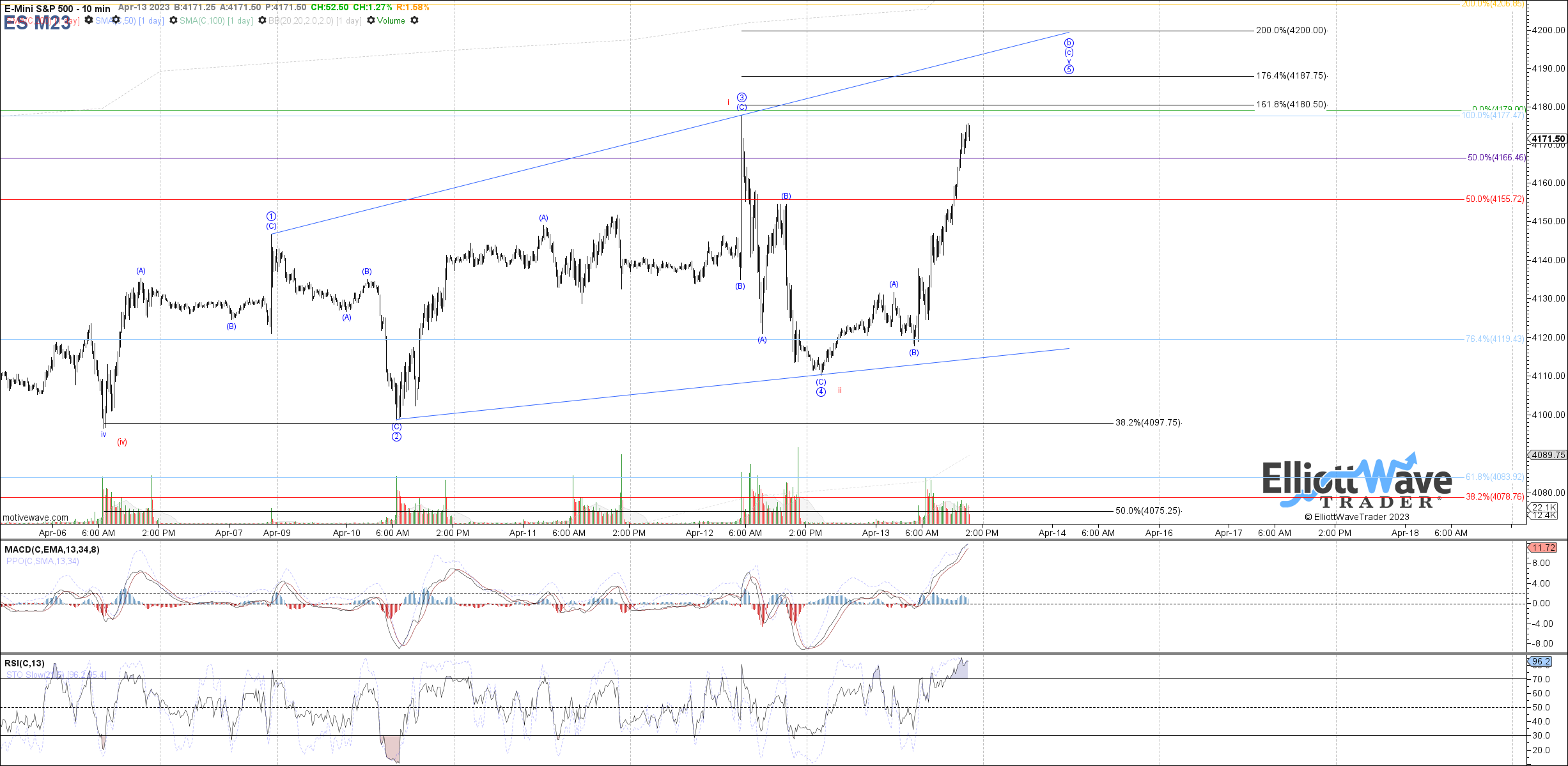 ES M23 - Intraday - Apr-13 1215 PM (10 min)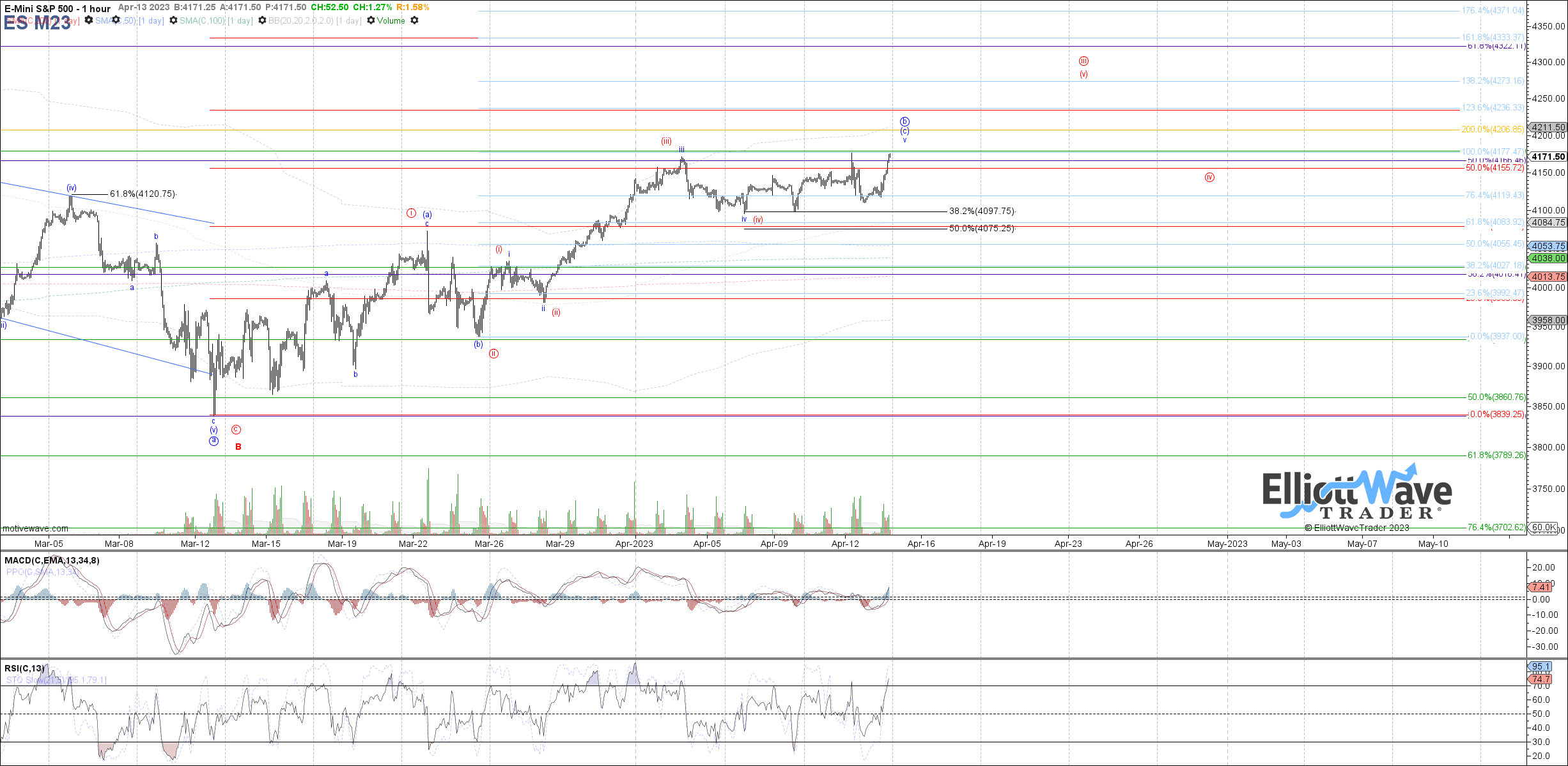 ES M23 - Micro - Apr-13 1215 PM (1 hour)