Bullish setup still holding
Despite the initial drop lower this morning, the market managed to hold yesterday's low and so far has maintained the bounce into close. Therefore, not much to add yet with an inside day like this.
My preference remains that wave (2) of circle 3 has completed, but if that is the case then price needs to start making its way higher to complete wave 1 of (3) and then eventually breaking out above the January high in wave 3 of (3).
Otherwise, the alternative potential is that either wave (2) of circle 3 is not complete yet and we will get another move lower to 2259.50 SPX; or if that support cannot hold, the larger circle wave 2 is not complete and price retests last week's low.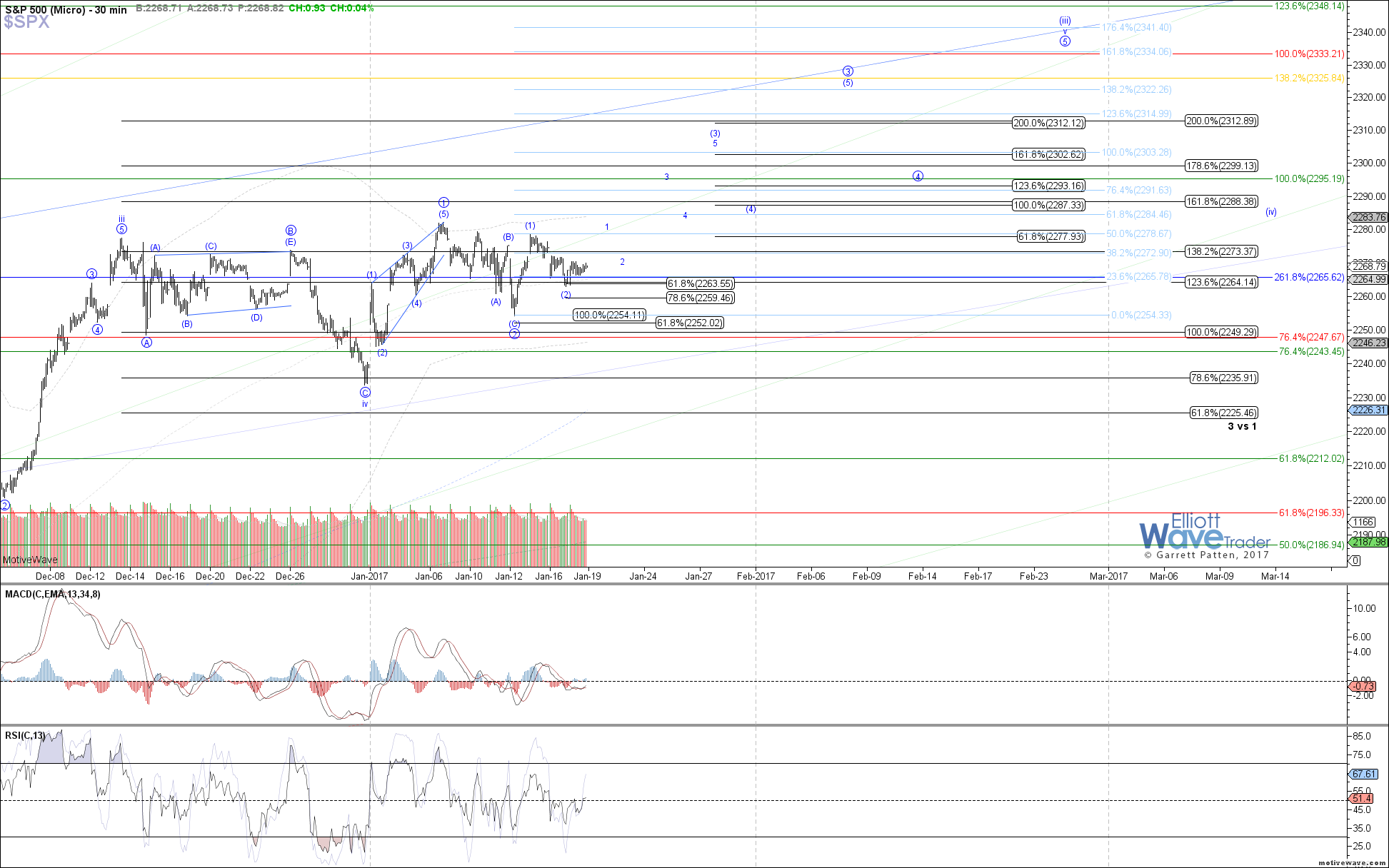 $SPX - Micro - Jan-18 1333 PM (30 min)