Bullish path remains on track
Today the market obliged with our expectations going into the close yesterday, a 4th wave consolidation as either wave iv of (iii) in the red count or the start of a larger wave (iv) of c in the blue count. However, it was not kind enough to provide us with a clear resolution to the pullback yet, as the bounce off today's low looks like only 3 waves.
If price begins to head immediately higher from here, breaking out above the high this morning, it would likely mean that wave v of (iii) in the red count targeting 1996.50 - 2007 ES will take shape as an ending diagonal. Otherwise, if this current bounce cannot be maintained overnight and into tomorrow morning, a break below today's low should yield a move down to 1956 - 1952 ES as the next support.
Even if another push down in this pullback is seen, it can still be considered only wave iv of (iii) in the red count, but the longer it drags out, the more and more likely it is that we are in the larger degree wave (iv) of the blue count already. Any move below 1952 ES would confirm blue wave (iv), at which point the critical pivot level at 1935.75 ES comes into focus as support that must hold in order to maintain expectations for further upside.
Any sustained break below there would suggest something more immediately bearish is playing out, but as long as we are above that support, higher levels are still expected for this rally.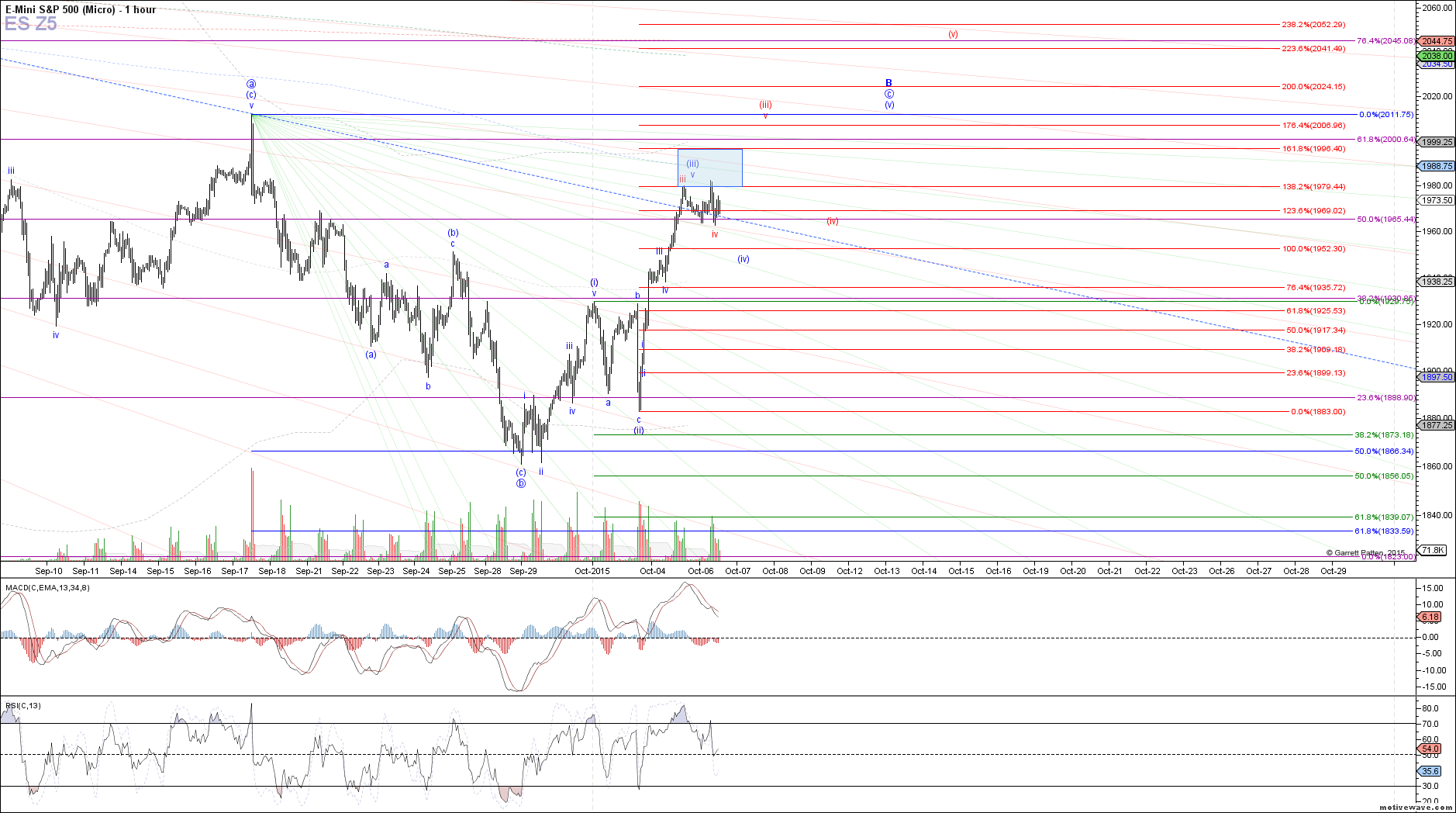 ES Z5 - Micro - Oct-06 1330 PM (1 hour)