Bullish count relies on follow through higher tomorrow
Today's pullback in the market was a bit deeper than expected, something that we have been experiencing a lot lately over the past 1-2 months. Despite these deep retraces though, the SPX has still managed to hold the critical support levels up to this point necessary to keep the bullish potential alive, so until we break below last week's low, I am going to continue giving the blue count the benefit of the doubt.
That said, if we did strike a bottom today as blue wave ii of (iii), we really need to see strong follow through higher tomorrow, ideally taking price back to ~2099 SPX in an impulsive structure. This would add confidence that we will see follow through to a new swing high as blue wave iii of (iii) next, targeting 2131 - 2138 SPX.
Otherwise, if price cannot manage to hold today's low going forward, and instead breaks down below last week's low at 2068, it would invalidate the immediately bullish blue count, and force me to consider a more significant top in place already in the red count. At that point, I would expect price to head back to test the July low next before potentially heading even lower.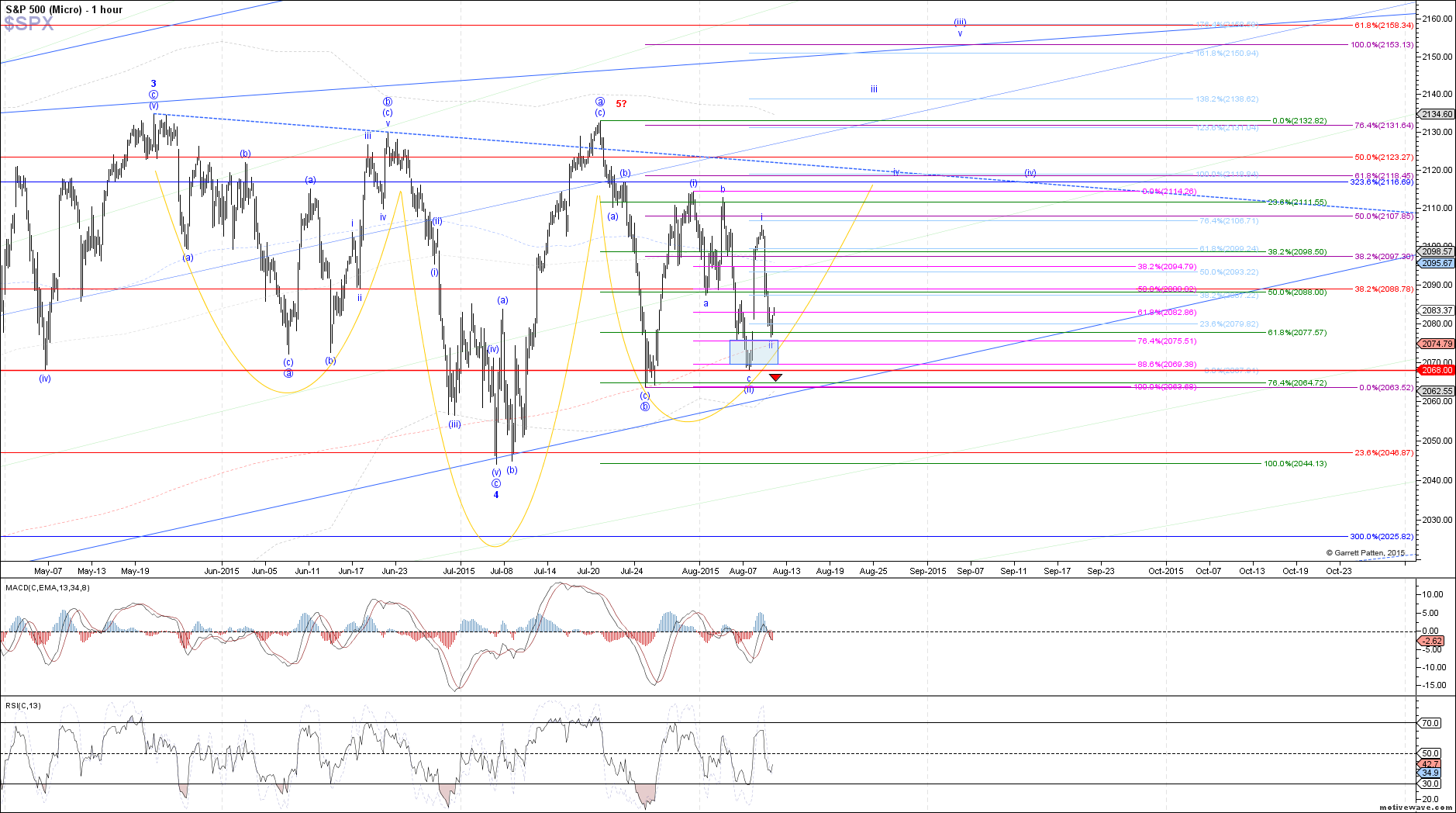 $SPX - Micro - Aug-11 1337 PM (1 hour)