Bullish Appetite Still Strong
The market saw immediate buying pressure after the open, quickly crossing above the 2917 signal level to open the door to a bottom in place as wave (iv) of v under the bullish blue count. However, there is still the issue of the structure for this bounce being only 3 waves. Therefore, if price does intend to follow through toward 3000+ from here as blue wave v, then it will likely fill out as an ending diagonal.
Under that assumption, this initial 3 wave move off the overnight low would be wave i of the ED, setting up a corrective pullback as wave ii next. Near-term it is possible to stretch a little bit higher in wave i with 2943 as the next resistance above before the corrective pullback as wave ii begins.
Otherwise, with the strength of the recovery seen today, a break below the overnight low is necessary to consider anything more immediately bearish at this time.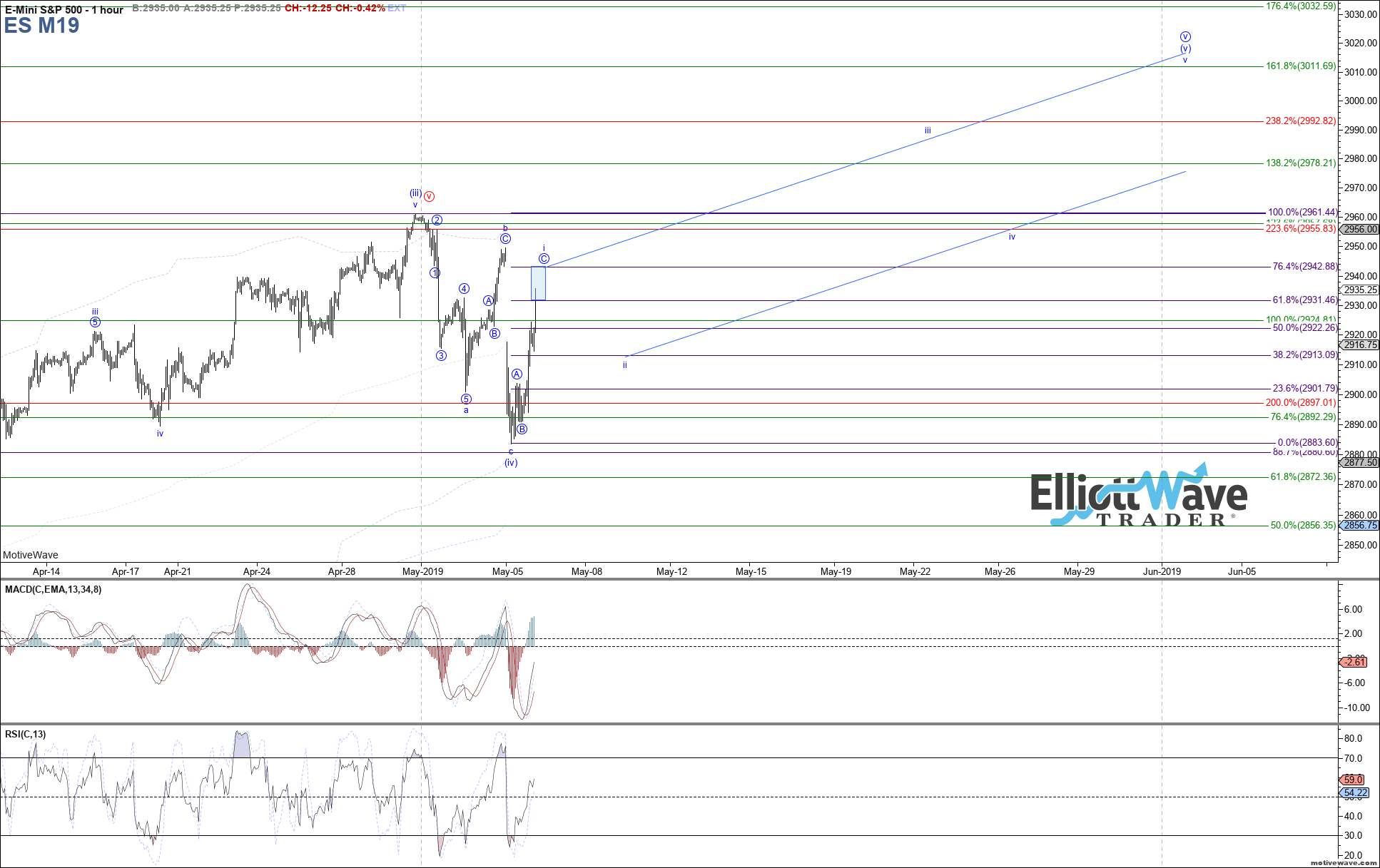 ES M19 - Intraday - May-06 1157 AM (1 hour)