Bullish Above Friday's Low
The market traded higher today, turning up from the .618 retrace that was tested near the close on Friday and so far price is holding a higher low compared to last week's low. Therefore, parameters are fairly straight forward right now, allowing for a bullish bias as long as Friday's low holds.
Assuming that price does attempt further upside from here, the minimum expected target is a measured move fib at 3809.50, which happens to be about the same level as the .382 retrace measured off the August high. That is just the minimum target though, it is possible to see higher than that but we need more price action to fill out to get a better idea of how far this can stretch.
Otherwise, any break below Friday's low would force at best a wider corrective flat off the pre-Market high made Friday morning, with equal risk of being more immediately bearish and continuing back below last week's low. Therefore, if attempting to trade near-term upside from here, a stop below Friday's low is recommended.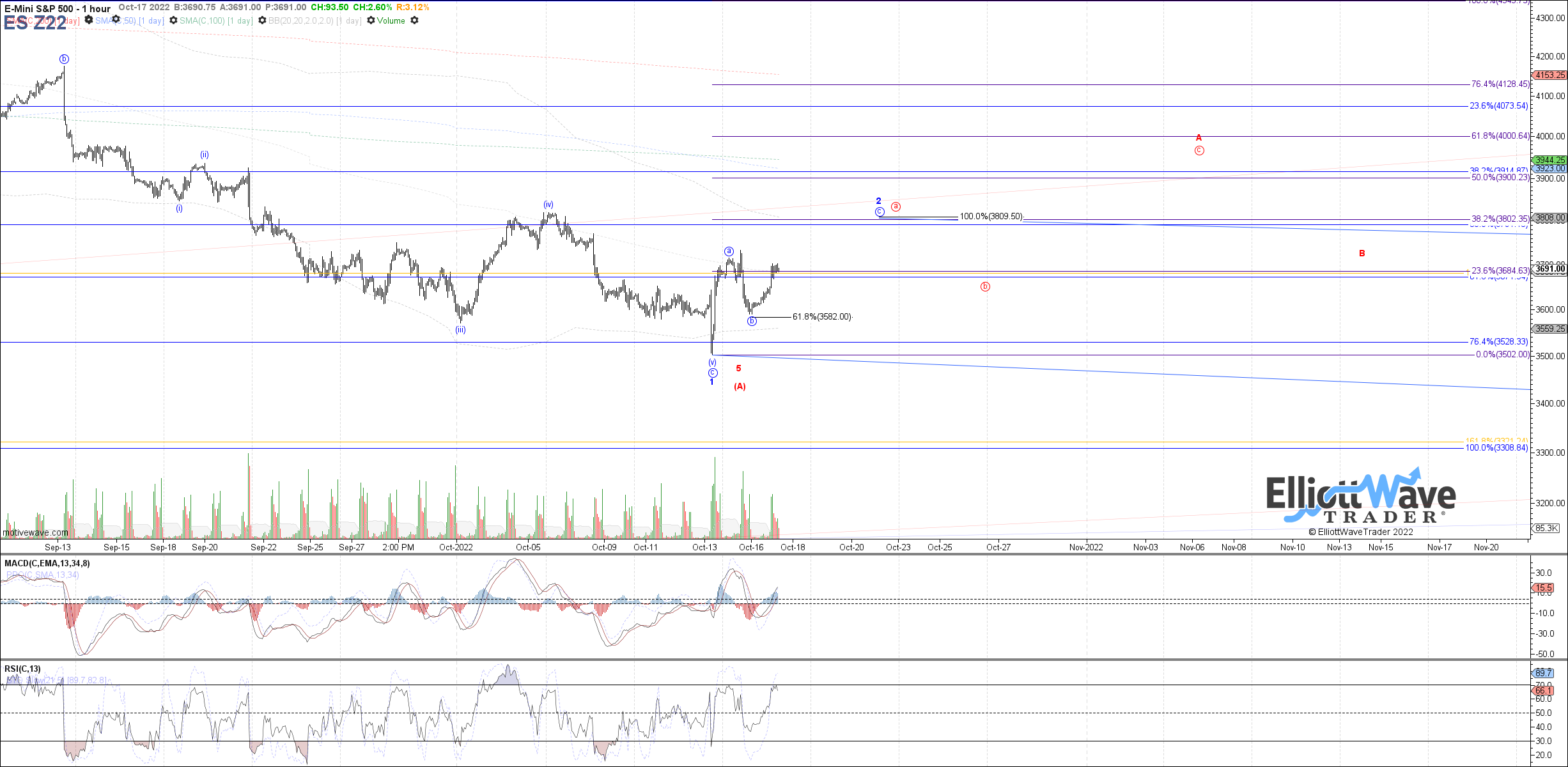 ES Z22 - Micro - Oct-17 1226 PM (1 hour)