Bounce still coming, but may need one more low
Today's action was back to business as usual for bears, with selling pressure for the majority of the day that retraced most of the bounce off Friday's low. Because of how deep the retrace came, I am left with a lot less confidence than I had this morning that a local bottom has been struck already as either wave (c) of iii in the red count or wave (v) of c in the blue count.
It is still a very reasonable possibility that both of those potential structures completed already, but after today I would say there is an equal chance that price wants to make one more low from here to reach 1853 - 1847 SPX. If we do see one more low, it would count best as the 5th wave of an ending diagonal structure down from Wednesday's high, as shown on my chart.
Otherwise, if price continues to head higher off today's low, making a sustained break above downtrend line resistance, and more importantly above 1887.50 SPX, then probabilities will shift back in favor of a local bottom already in place, and price starting a bounce as either wave iv in the red count back to 1916 - 1961 SPX or possibly something more bullish in the blue count.
Either way, one more low needed or not, we are getting to the point in this structure when we should very close to seeing some upside, so I expect to see price turning up before the week is over.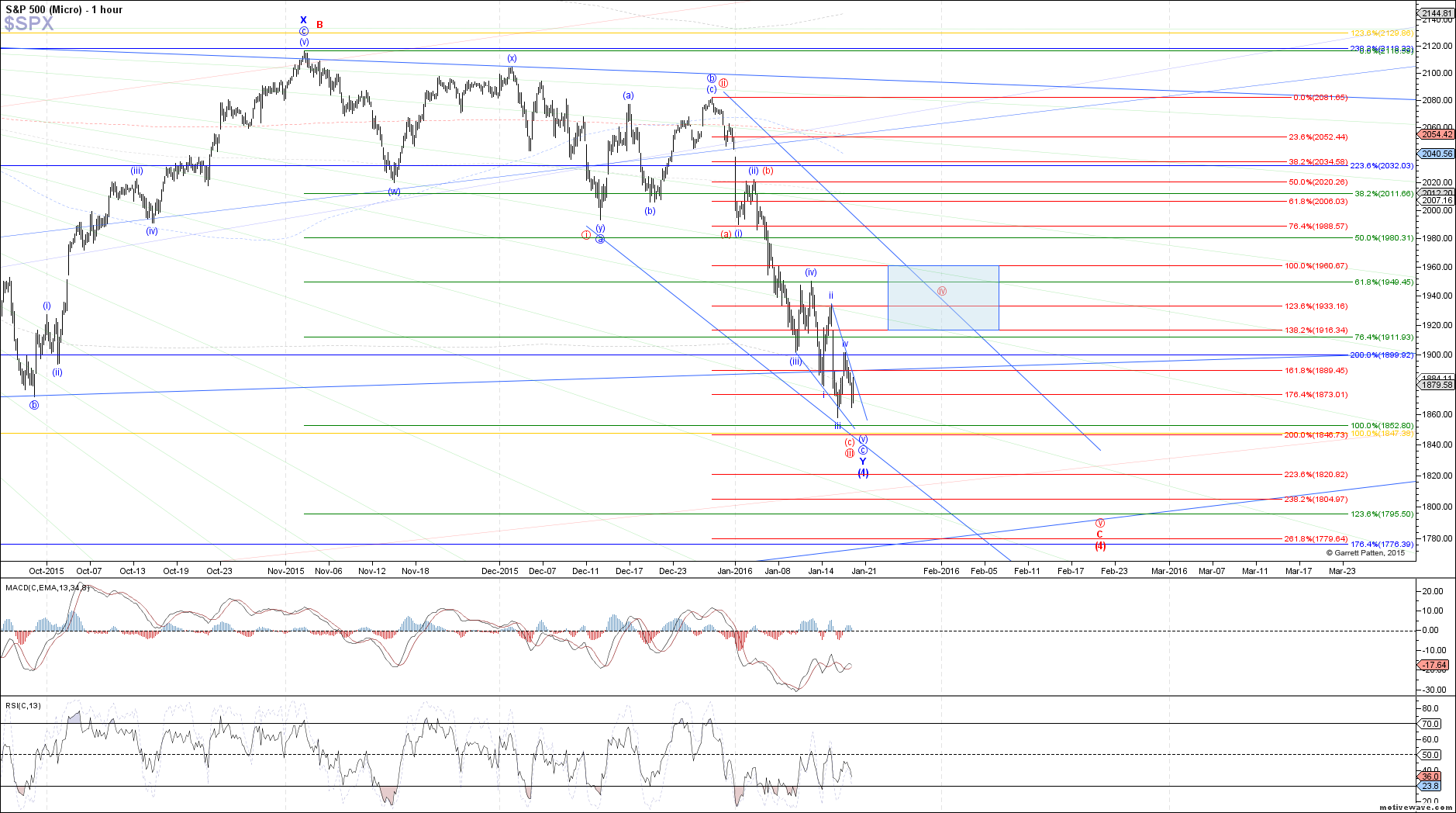 $SPX - Micro - Jan-19 1342 PM (1 hour)