Bottom In Place, But Room To Consolidate
ES looks like it will close relatively flat today, rebounding back up near Friday's high after the dip lower overnight. While it is possible that the overnight low completed a corrective pullback as blue wave B or red wave 2, the subwave structure is not reliable enough to assume that with a high degree of confidence.
Therefore, while we can assume that last week's low completed the corrective pullback off the March 17th high as wave (ii), price may still need to consolidate longer in this region as a wider flat off Friday's high before breaking out to new all-time highs. Either way, the trend remains up and pullbacks are buying opportunities.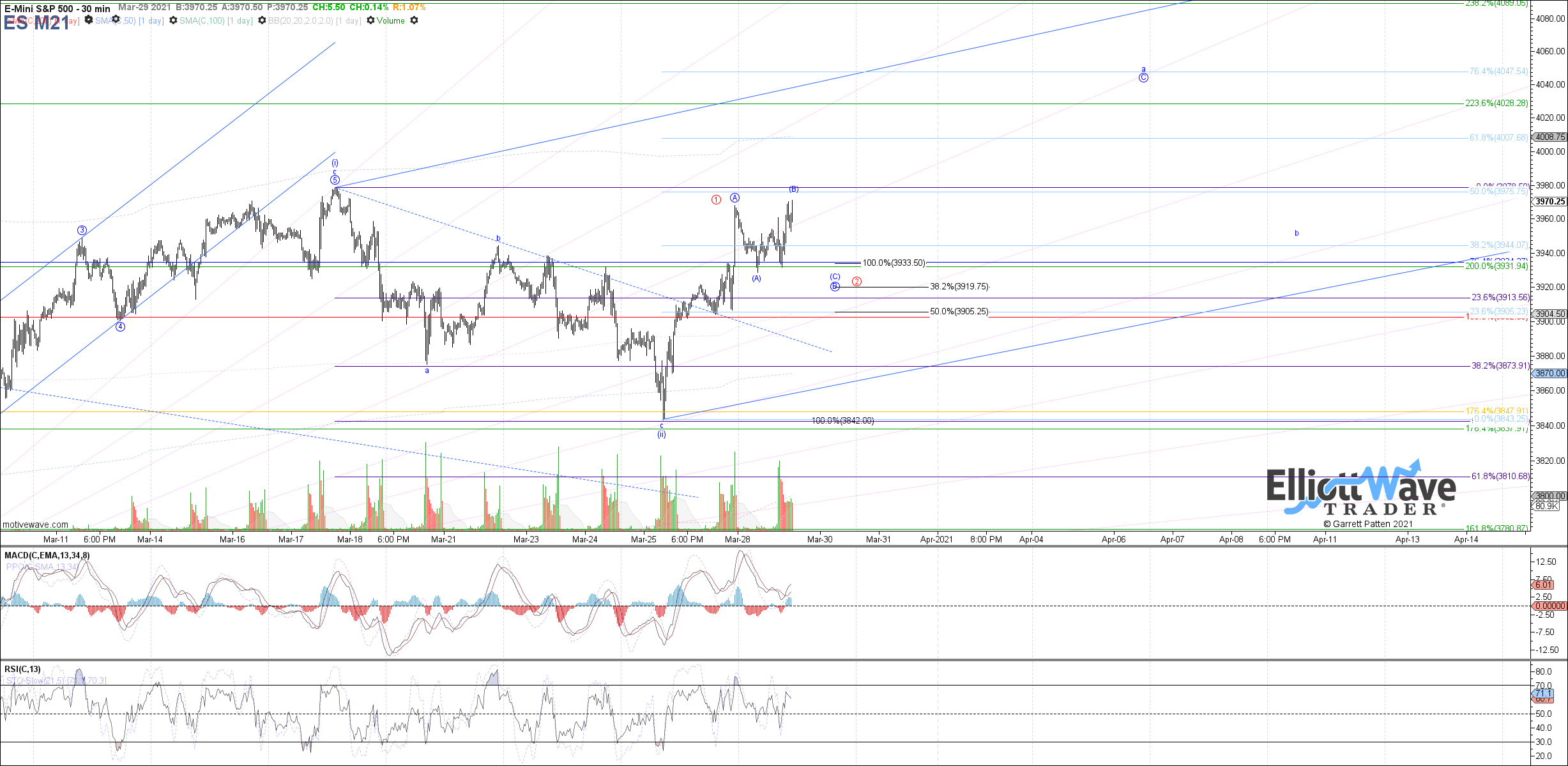 ES M21 - Micro - Mar-29 1226 PM (30 min)